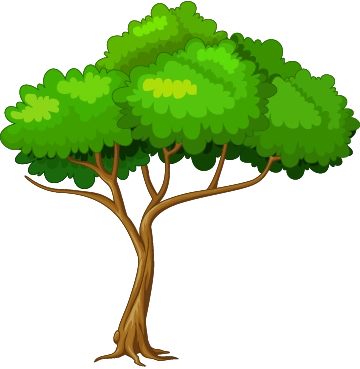 The Time Is Now
We celebrate the project's success by planting 100+ trees each time. By rewarding or compensating the planting cost, we encourage our clients to plant at least 50 trees. Let's pledge to foster growth and progress by minimizing environmental loss. We develop an IT ecosystem that consumes less energy and empowering businesses worldwide to achieve Net-Zero carbon emissions. The Time Is Now to make a sustainable future and combat climate change.
Our Top Clients

From All Over The World

RisingMax Inc. has a legacy of successful collaborations with industry leaders. Some of our renowned clients include-
A Full Suit
IT Consulting Firm

For All Your Business Tech Needs

We bring a wealth of knowledge and maturity to turn clients' ideas into reality. RisingMax demonstrates rich work ethics and professionalism to keep holding the position of the best IT consulting company in NYC. Our IT team crafts business solutions to tackle today's market challenges and capture growth opportunities. With our pool of industry experts IT consulting company in NYC, we aim to transform the world one step at a time.
Result Driven
IT Consultation Services

For Your Business

RisingMax Inc., as the best IT services and IT consultation provider in NYC, USA, assists businesses in integrating new-age technologies & skyrocket their businesses. Our prime objective is to bring organizations on the digital world map and earn them recognition in the modern world. Leverage our growth-oriented IT consultation services for your business to capture a plethora of growth opportunities.
Our web3 developer team excels in delivering futuristic web3 applications with superior functionality. We leverage our web3 tech expertise to build groundbreaking business apps and serve our worldwide clientele.
RisingMax Inc., an awarded IT consulting company in NYC, USA, help business to tap into the future and strengthen their virtual presence. Harness our metaverse app development expertise to launch a 3D virtual presence of your business.
Add value to your business with Augmented Reality/Virtual Reality. We create smart AR/VR apps to deliver enhanced user experiences. Each of our work is unique and we ensure our tech-driven app matches the specific needs of businesses.
Leverage our affordable metaverse development and IT consultation services to grow your presence in the virtual space. Hire us to set up your virtual office in the metaverse and explore new business opportunities.
Businesses leverage our decentralized applications or dApps development expertise to build more secure solutions. As a renowned IT consulting service provider in NYC, we assist our clients in simplifying, strengthening and transforming their business.
Hire our web3 game developers to build futuristic games that are engaging and align with the next gaming era. Our player-centric development approach spice up players' experience and sets new game standards.
RisingMax with expert developers, build a full spectrum of iPhone, iOS based mobile apps across diverse verticals to spice-up the user experience. We customize the app using the latest technology stack, forming new global standards.
From design, development, testing to maintenance, we offer end-to-end Android app development well-versed with structured coding. We are an IT consulting company in NYC that also provides a way to revive an app and your business.
Most Trustworthy
IT Consulting Company New York

- For Right Business Technology, Implementation, Management, and Monitoring.

No matter how complex or diverse your business IT requirements are, we at RisingMax Inc can build IT solutions to help meet business goals faster. Get in touch with one of the most upright IT consultants in NYC, USA.
Redefining Industries With Our
IT Consultation & Support Services
As a leading NYC IT consulting service provider, we act as digital transformation catalysts for clients in different business verticals. Keeping abreast with the changing tech trends, we assist businesses worldwide in developing and implementing the right business solutions.
What Makes Us A
Top IT Consulting Firm in New York City (NYC)?
RisingMax Inc. is one of the top IT consulting companies in NYC, USA, building groundbreaking technology solutions for businesses worldwide. Keeping abreast with the changing technology trends, we build innovative business solutions that accelerate digital transformation and drive meaningful outcomes.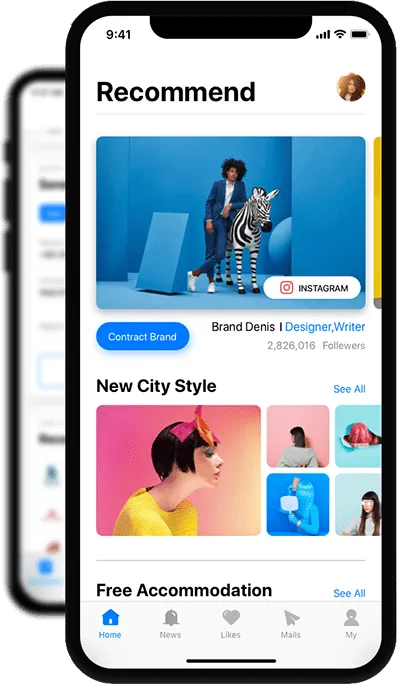 Cybersecure Solutions

With our cybersecure IT solutions ensure no outside threat hampers business growth.

We Keep Learning Too

We keep on learning, bettering our services to serve clientele & boost their productivity & profits.

Future Proof Solutions

We work with new-age technologies and tools to build future-proof IT solutions for your business.

Unparalleled Expertise

Our years of experience, tech knowledge, and skills enable us to create custom IT solutions.

Experienced Team

Our talented team of 250+, helps businesses achieve goals faster & deliver results that clients demand.

On-time Delivery

We deliver projects in time and respect every deadline that we set with agile development process.
Frequently Asked
Questions
How much does IT consulting firms charge?

There is no fixed consulting cost. It totally depends on project complications, technology, resources required, etc. Most IT consulting companies in New York, USA, charge $25000 to $55000.

How many IT consulting firms are there in the US?

There are 100+ consulting firms are in the USA. So it needs a lot of effort to find the right consulting firm. RisingMax is the well know IT consulting firm in NYC.

Why do companies need IT consulting services?

An excellent IT consultant can offer a better perspective on technology or digital products than an in-house team.. Additionally, they have already worked or developed 100+ software/apps, so they may have white label solutions, or a better solution to offer your business.

Who are the big 4 technology IT consulting firms?

RisingMax, Suffescom, AWS Consultant, and IBM are the big 4 technology consulting firms in the USA.

How Can IT Consulting Services Help You Grow Your Business?

An experienced IT consultant will significantly benefit your organization and assist you in overcoming obstacles. Information technology consultants create an up-to-date business plan for your company's expansion, boost customer happiness, better promote your digital product, and contribute to internal and external business process changes.
Most Awarded
IT Consulting Company in New York

(NYC), USA

We contacted RisingMax Inc to develop our Just Ryde app (on-demand taxi booking app). We aim to give passengers more security features and chances to earn drivers. The team listened to our requirements and did a fantastic job. We recommend them for their amazing services.
Manuel
CEO, Just Ryde, USA

SEO Guys at RisingMax Inc. Rock!!! My search for a top-quality SEO service provider in NYC has positively ended at RisingMax Inc. My site was facing some Google penalty issues when I approached them. These guys are perfect in their digital marketing efforts and delivered the best possible result. SEO guys at RisingMax Inc. rock!!
Nika Alison
Marketing Manager, New York

We needed ride-sharing with different panels for customers, drivers, and admin. When we discussed the project with RisingMax Inc, they listened to us carefully and promised to deliver what we wanted. We are glad to say that they kept their promise. We are impressed and may work with them again in the near future.
Anthony Hernandez
USA

I hired them for the SEO of my website upon my friend's recommendation, and I was just amazed at the results and improvement within a month. With their proven and dedicated marketing efforts, they increased my website's traffic, reduced the bounce rate, and boosted the conversion rate. Working with RisingMax Inc. was really good.
Martin Zejda
UFM Underwears, Florida
Book A
Consultation
Partner with our IT consulting company in NYC and scale your business faster.