5+ years
Enterprise and Medium-size
Free
Enterprise and Medium-size
100%
Enterprise and Medium-size
QA
Enterprise and Medium-size
Quality Assurance & Testing Services –
All In One Place!
With continuous changes in business environments including increasing application integration, use of service-oriented architecture and system complexity, organizations have never been more focused on the need to balance quality assurance testing services and accelerate time to market.

Software Testing
With quality assurance procedures, proven testing tools, and techniques in place, our testing team ensures your software is bug-free and fragile. We are quick in detecting software issues that further result in faster release along with the highest performance. The entire product is well looked after with the help of a properly implemented quality plan.

Web App Testing
Expect error-free web apps that work smoothly within complex operating systems. At RisingMax, our professional QA analysts bring best testing practices in work to ensure on-going defect fixing along with validation. The breadth of experience in web application testing enables our experts to deliver superior results in less than no time.

Mobile App Testing
High-level security is a cornerstone of a mobile app. We provide quality testing with our both manual and automated approach across wide devices and models. Before mobile apps become accessible to the public, we ensure an app is working as per the requirements. We'll perform comprehensive testing so that your mobile app meets the customers' expectations.

Automation Testing
By blending both manual and automated testing, it becomes easier for you to satisfy customers with a flawless product. Our expert Quality Assurance team, with immense expertise, performs software technology utilizing automation technology. With the selection of multiple automation test tools, we test the software repeatedly when the software is about to deploy.

Functional Testing
End-to-end validation of software or app to confirm each of its components is functional and meets the expected output. The majorly focused areas where we implement functional testing are User Interface, databases, and APIs. With proven testing techniques and tools like Selenium, we ensure to deliver bug-free and high-quality products to our clientele.

Cyber Security Testing
Our team of software security testers goes the extra mile to bring more protection to applications or software. We ensure your product doesn't fall victim to any vulnerability, which further puts your business at risk. Ranging from cross-site scripting, risk assessment to penetration testing, we offer wide-ranging security testing services that keep your business away from malicious attacks.
WELL-VERSED WITH MODERN PRACTICES & APPROACHES TO SOFTWARE
OR APP TESTING
Proven expertise working with SMEs and large-scale enterprises in enhancing their product quality and development experience with our wide range of software testing and QA services.
WHAT SETS OUR QA & TESTING
SERVICE APART
With a common aim to deliver only the best, our QA experts' team leverage the business-driven test practices and standards to serve clients with the highest quality solutions.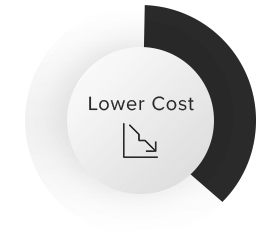 25% Lower Testing Cost
Predict and Prevent over 90% of Severe Defects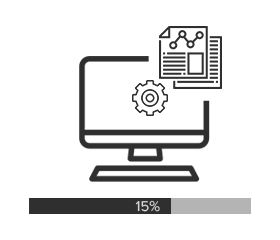 At least 15% faster time to Market
Solid Experience In QA Services

Over a decade of experience, we have a solid QA testers team committed to delivering trouble-free quality assurance and testing solutions for software or web apps. We offer reliable testing solutions.

Quality In-house Standards

When you choose us, you can trust that the entire QA and testing team's focus is on quality. We follow an established set of procedures and guidelines, meeting the best industry practices and standards.

ISO 9001 Certified

We have passed a detailed series of assessments to achieve the certification for quality management systems. With opportunities that come with ISO certification enable us to serve customers better.

Agility with Intelligent Automation

To deploy software of utmost quality, we bring agile methodology in use. On each of our projects, we consider performing automated unit testing. Our QA testers go the extra mile for seamless software delivery.
Build Test Strategy

Our testing strategy addresses the issues in the software testing process completely. Approach we use to ensure the product meets the design specifications.

Preparing Test Cases

In this, test cases are carried out. Both positive and negative test cases are prepared that outline the steps required to test the software functionality.

Executing Test Procedures

Our testers further execute the test procedures or cases to fix the software bugs. We ensure the final product is working smoothly without any disruption.

Validation & Verification

The software is thoroughly validated & verified to enable faster time-to-the-market. We ensure clients achieve the top quality of products through validation.
HOW WE PERFORM
QA & TESTING
No matter how complex your app or platform is, we're committed to providing quality assurance and software testing services in a short duration of time. We leverage the latest technologies, tools, practices, and standards to address the current testing challenges.
WHY RISINGMAX FOR MOBILE
APP TESTING?
We at RisingMax possess deep expertise in end-to-end mobile application testing services, which allows us to be one of the Software Testing Companies in the USA. Our team has done successful projects for broad industry verticals with quality testing using real devices to find out defects and deliver on-time releases.
Have Additional Questions
In Mind?
From helping organizations to identify, create and launch innovative technology products to generate long-term ROI, we take pride in developing digital solutions for leading businesses.
Testing via the Quality Assurance team is necessary for the success of software products. A tester is an expert in finding solutions to complex system issues and has an in-depth knowledge of QA technologies and tools.
Professional testers test the complex software or app using automation tools and scripts to find software errors or bugs. The testing life cycle involves various phases from test planning, analysis, execution to bug reporting.
Our QA team uses the latest tools and solutions to build high-functional and bug-free software for businesses of any size. We perform advanced-level software testing, including API testing, system testing, integration testing, end-to-end feature testing, and so more.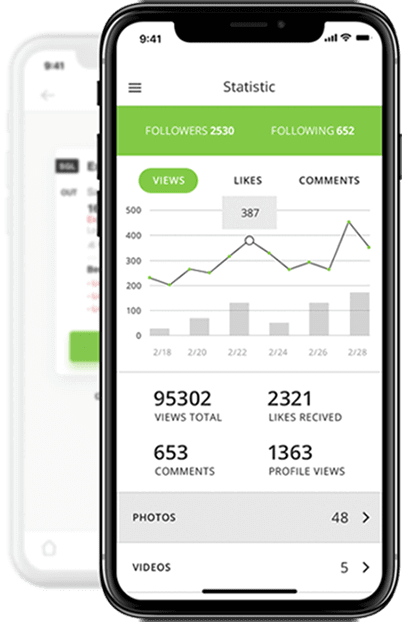 We contacted RisingMax Inc. to develop our Just Ryde app (on-demand taxi booking app). We aim to give passengers more security features and chances to earn drivers. The team listened to our requirements and did a fantastic job. We recommend them for their amazing services.
Manuel
CEO, Just Ryde, USA

SEO Guys at RisingMax Inc. Rock!!! My search for a top-quality SEO service provider in NYC has positively ended at RisingMax Inc. My site was facing some Google penalty issues when I approached them. These guys are perfect in their digital marketing efforts and delivered the best possible result. SEO guys at RisingMax Inc. rock!!
Nika Alison
Marketing Manager, New York

We needed ride-sharing with different panels for customers, drivers, and admin. When we discussed the project with RisingMax Inc, they listened to us carefully and promised to deliver what we wanted. We are glad to say that they kept their promise. We are impressed and may work with them again in the near future.
Anthony Hernandez
USA

I hired them for the SEO of my website upon my friend's recommendation, and I was just amazed at the results and improvement within a month. With their proven and dedicated marketing efforts, they increased my website's traffic, reduced the bounce rate, and boosted the conversion rate. Working with RisingMax Inc. was really good.
Martin Zejda
UFM Underwears, Florida
Previous
Next