Stay Ahead Of Competition With Our
Real Estate Software Development
Uncover the hidden revenue opportunities by building cohesive, facility-specific real estate software development company in New York and better manage your spaces. We help clients optimize their processes and maximize their operational efficiency.
Metaverse/Blockchain Real Estate Solutions

Hire our blockchain experts to build custom metaverse real estate software solutions with smart algorithms, advanced marketing tools, notifications via email/sms, etc. Leverage new-age technologies to differentiate from the competition.

Property Management Software Solutions

We adhere to industry best development practices to build property management software solutions. With an advanced admin dashboard, we ensure efficient management of the entire real estate business.

Auction/Reverse Auction Software

Launch cloud-based auction/reverse auction software where potential real estate buyers or investors can participate in offline and online property auctions. Connect with our app development experts to discuss your customized auction software needs.

AR/VR Real Estate Software

Our expertise in AR & VR technologies empowers real estate businesses to offer virtual property tours and deliver unique experiences to potential real estate buyers or investors with top-notch AR/VR real estate softwares.

Real Estate Valuation Engine

We help real estate businesses to build software solutions that deploy advanced valuation engines to evaluate a large number of properties. Our high-end valuation solutions assist in overcoming challenges in the real estate sector.

Real Estate CRM & ERP Software

We develop custom CRM and ERP management solutions to streamline business processes in real estate sector. Our software solutions make it easier for the admin to monitor different real estate projects simultaneously.
End-to-end Tailored Mobile App Development
For Real Estate Enterprises
We are a real estate software development company you can trust to avail of quality web and mobile applications. Our tailored-fit software solutions are designed to cover any need through technology: from management software and mobile apps to MLS/IDX platform design and all-in-one software integration solutions.
Our developers build responsive web & mobile applications to manage workflows and handle data seamlessly. The aim of our real estate software development company is to modernize the real estate industry and reshape it.
Android App
Team of developers at RisingMax develop native or cross-platform real estate applications for property managers, real estate agents, and tenants.
iOS App
Our team develops iOS apps that assist agents & buyers to receive alerts about price reductions, listing, open house times, and driving directions.
AR/VR App
We integrate AR/VR into the apps that we create. Besides, we migrate a cloud-based real estate app to consolidate disparate sources.
Real Estate IoT App
Using IoT technology, real estate agents can provide virtual property tours to potential buyers, thus eliminating the need to visit the property physically.
Ramp Up Your
Real Estate Business

With Our Software Solutions

Transforming the real estate industry with tech solutions that streamline real estate processes and promote collaboration between the parties involved. Launching an app from a reputable real estate software development company offers growth within your hands. There are a variety of actions we take to actively grow your business, reach new clients and make more sales along the way.
A Comprehensive
Real Estate Auction

Software Solution

We take pride in serving the real estate industry and automating their processes from the grassroots. Our solutions aim to simplify all transactions while maintaining accuracy. Don't push your business behind time by choosing a solution that isn't customized for your business. Your business deserves a tailor-made solution that can address your issues from scratch.

We offer top-grade real estate software development solutions like CRM, property selling, buying, apartment management, auction, and more. Being a leading real estate software development company, we provide user-friendly real estate website navigation and site structure to help users find exactly what they are looking for.Scalable, Feature-Rich & Highly Creative.Seek services that offer real estate software development New York and give your venture a distinct edge.
Reverse Auction

RisingMax provides state-of-the-art reverse auction software that allows sellers to bid on the projects that are in the marketplace.

Forward Auction

A forward auction software system allows buyers or invetors to participate in online auctions across the globe.

Live Auction

We build live auction software that allows only bidders who are physically present at an auction on site to bid on real estate properties.

Absolute Auction

Our solution facilitates absolute auction in which the sale is awarded to the highest bidder. Such auctions do not have a reserve price.
Avail Our Real Estate CRM
Software Development Solutions
We craft unparalleled solutions to promote real estate development. Software that we build as a real estate software development company, we possess expertise for every level whether you are a leading real estate company, a small agency associated with property business, or an individual real estate agent, leverage our custom software development for the real estate industry to build advanced real estate solutions.
Property Management Solutions
RisingMax is known for building sophisticated property management and tenant onboarding solutions to evict obsolete processes and automate the workflow.
Residential Property Management
We simplify residential property management processes through role-based access control (RBAC) modules & accounting software solutions.
Commercial Property Management
Our real estate software development company focuses on lease management, facility management, utility billing, and real-time communication.
Tenant Onboarding & Management
We develop tenant onboarding and management software integrated with payment systems, resident databases, and application screening modules.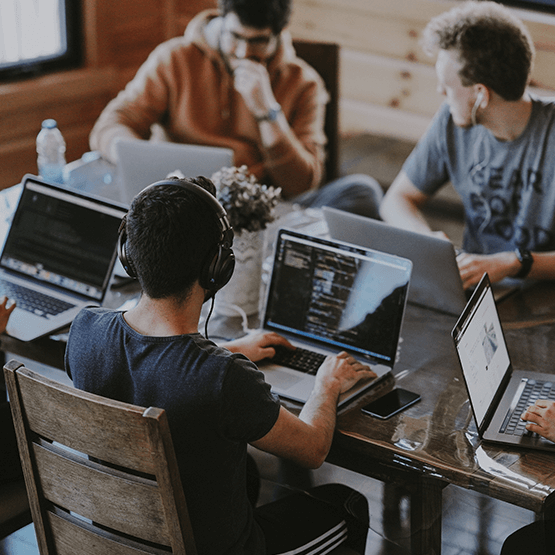 Real Estate MLS Software Development
Services
We have extensive experience in building custom real estate MLS, CRM, IDX and assist real estate professionals in managing, analyzing & filtering the listings. The modules of our real estate software development company are highly customizable, as they allow for varied API integrations and the users have the ability to search listings by practically any criteria they want.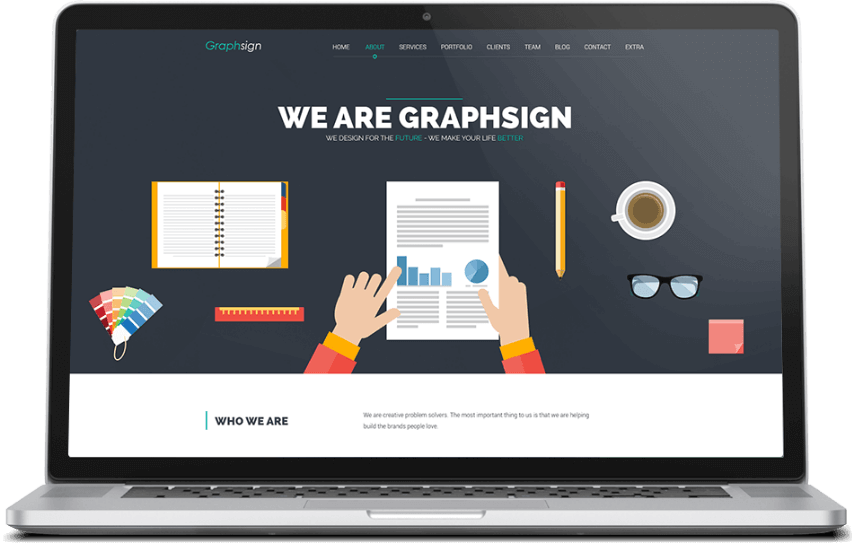 IDX Integration
Our solutions offer IDX integration with search engine reporting & content automation for lead management, lead capture, and CRM enhancement.
MLS Software Development
We develop Custom MLS software platforms that provide tailored search engines, advanced logic searches, and full mobile search while leveraging APIs from third-party real estate sites.
Accounting Management Software Development
RisingMax develops and integrates its accounting management software into a real estate's buisness accounting system to streamline its accounting process.
Real Estate Analytics
& Digitization Solutions
Our team knows it right how to leverage IoT, AR/VR technologies to render real estate solutions.

Predictive Analytics Solutions
Our predictive analytics solutions offer precise reporting, investment analysis, market insights, and real-time projections.

Intelligent Process Automation
We automate your real estate business processes through robotic process automation, machine learning, and natural language processing.

AR/VR Immersiveness
Our dynamic solutions include 3D property visualizations, virtual tours, interactive floor plans, and more. We combine AR/VR technologies with real estate solutions.

IoT Implementation
We implement IoT that includes smart sensors, real-time monitoring cameras, and proximity marketing beacons to detect issues easily.

BI Solution
BI offers massive advantages for those who want to analyze real estate data. We implement BI to help sellers & brokers and make marketing easier.

Big Data Solution
We leverage big data tools integrated with other solutions to collect, summarize, aggregate, and analyze the datasets to perform the business functions.

Blockchain
Blockchain technology can transform core CRE operations like purchase, sale, financing, leasing, and management transactions.

AI & Machine Learning
Our real estate CRM software development services enable users to collect, analyze, and learn from a vast data inflow while making agents, brokers, and clients more efficient.

Robotics Process Automation
As a real estate software development company, we make it build, deploy, and manage software robots that emulate human actions interacting with digital systems.
Tailor-made Real Estate Software
Development Services
Maximize your business' potential with enriched real estate software solutions & gain an edge over others in the market.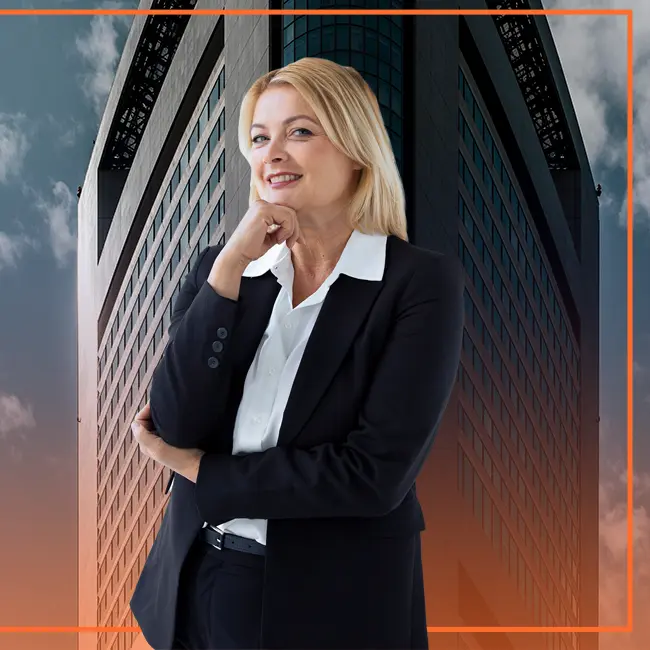 Features That Make Our Solution
An Instant Hit
We are a real estate CRM software development company that offers reliable and top-class solutions for the real estate industry. Our IDX solutions are made for every hosting site, and it enables users to pool listings, grant licenses, and utilize the listing on the website.
Broker/Tenant Management
One of the most obvious features of a real estate CRM software development solution is managing rent deadlines, management of extra charges, and brokerage
Real Estate Analytics & Dashboards
You can obtain complete reports based on the analytics and a dashboard. It allows you to save time and updates you on the process conveniently.
Asset & Inventory Management
Our real estate software development company crafts solutions that enable you to manage assets and inventory with utmost convenience and proficiency.
Bidding & Auction Management
Our solutions help you manage bidding and auction with ease and in a hassle-free manner. The solution supports all auction types.
Caters To Builders & Brokers
Our real estate CRM software development aims to serve real estate agencies/ companies, developers, brokerage firms, and auctioneers.
Document Management
We develop solutions that allow easy management of physical records and related processes.
Need A Real Estate Solution That
Is Highly Sorted?
The real estate industry is an ever-growing one that will not see stagnation throughout its lifetime. Due to this fact, the industry only needs a highly efficient solution in managing the processes end-to-end. Increase your reach by seeking services for real estate software development New York. Contact us to know more.

We contacted RisingMax Inc. to develop our Just Ryde app (on-demand taxi booking app). We aim to give passengers more security features and chances to earn drivers. The team listened to our requirements and did a fantastic job. We recommend them for their amazing services.
Manuel
CEO, Just Ryde, USA

SEO Guys at RisingMax Inc. Rock!!! My search for a top-quality SEO service provider in NYC has positively ended at RisingMax Inc. My site was facing some Google penalty issues when I approached them. These guys are perfect in their digital marketing efforts and delivered the best possible result. SEO guys at RisingMax Inc. rock!!
Nika Alison
Marketing Manager, New York

We needed ride-sharing with different panels for customers, drivers, and admin. When we discussed the project with RisingMax Inc, they listened to us carefully and promised to deliver what we wanted. We are glad to say that they kept their promise. We are impressed and may work with them again in the near future.
Anthony Hernandez
USA

I hired them for the SEO of my website upon my friend's recommendation, and I was just amazed at the results and improvement within a month. With their proven and dedicated marketing efforts, they increased my website's traffic, reduced the bounce rate, and boosted the conversion rate. Working with RisingMax Inc. was really good.
Martin Zejda
UFM Underwears, Florida
Previous
Next