Accelerate Growth With
Remote RPA Developers
Dedicated RPA Developers

Hire RPA developers who hold the experience of 10+ years in top-notch RPA software development for multiple industries globally.

RPA Consulting Services

Our custom RPA development experts carefully analyze your business to identify automation opportunities and foster business growth.

Remote RPA Developers

RisingMax Inc. offers remote robotic process automation design and development services for faster, better, and scalable business growth.
RPA Software Development Team For
The High-End RPA Development Services
Hire the best RPA development company for robotic process automation development with perfect usage and error-free creation. RisingMax Inc. is the leading RPA development company with 13+ years of experience. Here is what we offer
RPA Development Consultation
We provide free RPA consultation services as each business has its own demand, and our RPA developers make sure to work according to the client's business. We leverage our RPA expertise to build an excellent automation process.
RPA Implementation Services
Delivering bots in stages while integrating Artificial Intelligence and other cognitive technologies, implementing a robotic process automation platform, automating design and workflow processes, and more.
Fraud Preventive Software
We are committed to providing robotic process automation design and development with high-end security with the help of GPS areas, GeoFencing, and other technologies to prevent the software from cyber fraud.
Multi Level Testing
While going through the agile RPA software development, RisingMax Inc. makes sure to deliver the project via multi-level testing to avoid any error in the RPA software. We have a team of 70+ QA and testing to ensure we provide the best.
RPA Application Development
RisingMax Inc. is the leading custom RPA development company that offers end-to-end RPA services to clients for complicated business procedures, cuts labor costs, increases productivity, and manages their business more effectively.
RPA Implementation In Industries
We offer RPA software development for multiple industries, including real estate, E-commerce, automotive, healthcare, finance, banking, etc. We have great expertise in providing RPA software development for every niche.
RPA Integration System
We combine your RPA system with cutting-edge technologies, such as machine learning and artificial intelligence, to manage your business more intelligently by drastically lowering human effort and increasing business exposure.
RPA Maintenance Team
Our RPA developer makes sure you avoid any complications while engaging with the RPA software, but there can be any sort of confusion or crash with the system. For such incidents, our maintenance team is available 24*7.
RPA Reporting and Invoice
Our RPA software development comes with automatic invoice generations using PHP Excel and Custom development Google Charts, JSCharts, Kibana, etc. The automated invoice helps to get the exact amount of supplies.
RPA Web Scraping
Form filling, screen scraping, data extraction, data transfer across applications, and website testing are just a few of the customizable web automation procedures that RisingMax Inc. experts design for thick online demands.
RPA Screen Automation
We understand the importance of screen scraping for data migration, analysis, and integration, as it enables any and all modern apps to communicate with one another. We implement screen scraping tools to provide 100% accuracy.
RPA Mainframe Architectures
Using mainframe automation, we integrate applications and architectures into mainframes. Our developers can unlock any mainframe and configure them to respond to new demands like rapid mobilization, tracking, and scalability.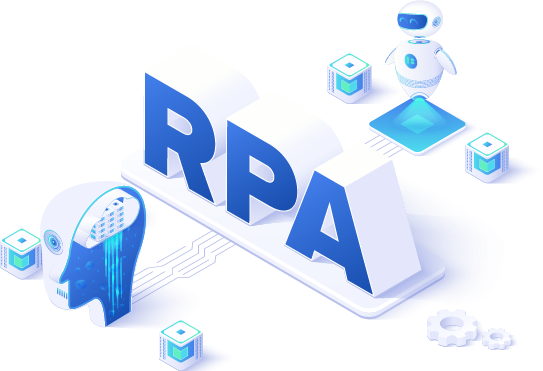 Why Hire
Robotic Process Automation (RPA) Developers?
We offer end-to-end RPA software development and implementation services.
Affordable RPA developement services to explore new growth opportunities.
Hands-on development experience and proven RPA implementation record.
High-end AI-based RPA software development to gain deep insight into the business.
Industry-specific RPA development services for better results in the market.
As A RPA Development Company

Number Speaks Better

Connect with a trusted RPA development company to build the best-in-class custom RPA developement. Why us? Look at our impressive development track record.
1 of 4
clients are Fortune 500 companies
95%
of our clients agree we are transparent and honest.
5-star
client rating on popular websites
98%
successful customer retention rate
Customized RPA Software Solutions

To Meet Your Business Needs

Get in touch with industry leaders in RPA software development to build high-end business solutions to foster growth now and in the future.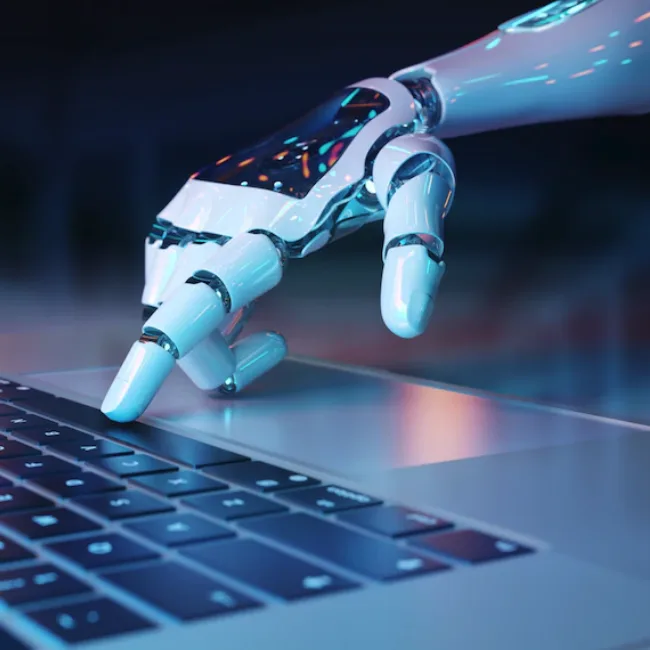 Engagement Model

of RisingMax Inc.

We ensure RPA development services with flexible terms to deliver the project to various industries.
Dedicated RPA Programmer

This could be the perfect option for your business if you are a startup in the industry.

Updates on every successful implementation
Experienced and excellent programmers
Resources can be added instantly
No error in programming

Hourly Based Model

The hourly-based model is the most suitable option for RPA development services.

Cost-effective RPA software development model
Can change the references of the team
A perfect option for a size project
Billing will be done bi-weekly

Fixed Price Model

The fixed-price model can be a good option for RPA software development.

Milestones can be changed in need
Least dependency on outer resource
All the billing will be done on a milestone basis
No additional cost will be charged for an external resource
Customized
RPA Development Services
Hire RPA developers of RisingMax Inc. to build RPA bots as per your specific business needs. Our RPA development services for bots include the following:
Unattended RPA Bots

Hire our remote RPA developer team to build unattended RPA that can complete assigned tasks without human intervention.

Attended RPA Bots

Our dedicated RPA developers' team can build attended RPA bots that need human approval before completing assigned tasks.

Intelligent RPA Chatbots

Automate business processes like customer support, data analysis, etc, with engaging AI-based RPA chatbots software.
Want To Discuss Your RPA Development Project Idea With Our Experts?
Schedule a free consultation call with our experts and discuss your project under a non-disclosure agreement.
Benefits of Robotic Process

Automation Development & Implementation

RisingMax Inc. RPA experts are well-versed in robotic process automation design and development as per your business niche. With RPA software development, businesses can enjoy a myriad of benefits, such as;
Cost Reduction

RPA software development empowers industries to reduce costs by automating repetitive & complex tasks, mitigating human errors, and enhancing efficiency.

Quality Work

Mundane and repetitive processes can be automated with RPA software development, ensuring error-free tasks, streamlining processes, and quality work.

Enhanced Productivity

Implementing RPA bots enable businesses to mitigate human error and automate processes to focus on critical tasks and enhance productivity.

Improved Analytics

AI-powered RPA software solutions allow improved data gathering and analytics for data-driven decision-making at macro & micro levels.

Simplicity & Flexibility

RPA software development makes it easier for organizations to automate business processes and complete tasks more quickly than earlier.

Customer Satisfaction

AI-based RPA softwares businesses can focus on customer needs with 24*7 support and resolve their queries swiftly, time-bound, and seamlessly.
Procedure We Follow For
Robotic Process Automation Development And Design
For RPA software development, we follow certain procedures to avoid any sort of error in the project.
Requirements
We listen to the client's RPA software development requirements for the project and the types of resources they want.
Research
RisingMax Inc.'s team of expert go through all the minor details of the project and then share their response with our client.
Resources
As the next step, we put our best resources into the project to give a kick-start to the RPA software development process.
Beta Testing
Before the final launching of the project, go through the multi-level testing procedure, including beta testing.
Final Launch
With the final launch of the RPA software we handover complete access of the RPA software.
Recruit Dedicated Robotics Automation

Developers And Upscale Your ROI
Experienced RPA Developers

We have a 150+ team with experience of a mini of 7 years in RPA development & implementation.

100% Transparency

We strive to deliver a high level of transparency in RPA software development. We follow Int. business law procedure.

Best With Technology

As an offshore agile RPA development company, we employ the best practices to deliver robust RPA software development.

High Retention Rates

Our retention rate tells much about our service and success. We have a client retention rate of more than 80%.
Frequently Asked
Questions
Why should you develop RPA?

The RPA software solution helps industries to cut off excessive human engagement in minor works. So that company can utilize the resources for more productive work.

Is RPA A Cost-Effective Option?

Definitely, yes! it would be better to hand over the minor procedure to RPA software with a one-time investment in the RPA software development.

How Much Time Does RPA Software Development Take?

The average development time for RPA software development is around 8-10 months, but i0t may be more or less as per the requirement.

How Much Does IT Cost?

RPA software development may cost around $55,000-$80,000 or can be less or more as per the demand for the features, the complexity of the software, the size of the company, etc.

How to get started with our RPA services?

You can avail of our top-rated RPA services by filling out the form on our website. Our RPA experts will reach you within a day or two to discuss your project requirements.

Which business tasks can be automated using RPA softwares?

Irrespective of the business type (real estate, manufacturing, automotive, IT, education, telecom, food, supply chain, etc.) or process, RPA software can be implemented to automate any process and get desired outcomes.

We contacted RisingMax Inc. to develop our Just Ryde app (on-demand taxi booking app). We aim to give passengers more security features and chances to earn drivers. The team listened to our requirements and did a fantastic job. We recommend them for their amazing services.
Manuel
CEO, Just Ryde, USA

SEO Guys at RisingMax Inc. Rock!!! My search for a top-quality SEO service provider in NYC has positively ended at RisingMax Inc. My site was facing some Google penalty issues when I approached them. These guys are perfect in their digital marketing efforts and delivered the best possible result. SEO guys at RisingMax Inc. rock!!
Nika Alison
Marketing Manager, New York

We needed ride-sharing with different panels for customers, drivers, and admin. When we discussed the project with RisingMax Inc, they listened to us carefully and promised to deliver what we wanted. We are glad to say that they kept their promise. We are impressed and may work with them again in the near future.
Anthony Hernandez
USA

I hired them for the SEO of my website upon my friend's recommendation, and I was just amazed at the results and improvement within a month. With their proven and dedicated marketing efforts, they increased my website's traffic, reduced the bounce rate, and boosted the conversion rate. Working with RisingMax Inc. was really good.
Martin Zejda
UFM Underwears, Florida
Previous
Next