WE ARE THE PROVIDERS OF FUTURE-READY
OTT PLATFORM APP DEVELOPMENT SERVICES
RisingMax is trusted globally as an OTT app development company. Our scalable and robust OTT platform app development solutions are loaded with features and functionalities that render an exceptional experience to the customers.

OTT Mobile App
We develop OTT platforms with high-end customizable features that provide user-friendly experience to grow business past the geological fringes.

OTT Web App
The team of experienced developers at RisingMax develop OTT web applications that are enriched with features and ensure they meet the market standards.

OTT App For Smart TV
We develop intuitive smart TV applications for various platforms, resolutions, and viewing environments. We design, develop, test, and maintain apps.

OTT Platform Integration
We make sure our architecture and distribution system are custom and bespoke to ensure smooth OTT platform integration under OTT platform development services.

OTT App UI/UX Design
RisingMax offers flawless UI/UX design that brings seamless content streaming so that the users can have the best viewing experience without any interruptions.

OTT Support & Maintenance
We always stay on our toes to provide support and maintenance services to the customers. Once the platform goes live, we render after-launch services to upkeep it.
Maintain An All-time High
User Engagement
25+

OTT Platform Experts

10+

Years Of Experience

200+

Successful Project Deliveries

500+

Custom Mobile App Projects
MONETIZE YOUR VIDEO CONTENT WITH OUR OTT
PLATFORM APP DEVELOPMENT SERVICES
Our OTT platform app development team goes over the top of traditional media traditional channels and augment your revenue stream with OTT platform development services US.
AVOD

Earn the way YouTube does with AVOD model. Deliver streaming video for free to end consumers but capitalize on advertisements by placing them at the beginning, middle, and end of the video. Users can quickly sign up for the service by logging in with their social media accounts.

TVOD

Charge your users for every single watch, every single time. You can accelerate revenue generation by making maximum use of immediacy, which is the USP of the model where consumers can rent or buy series immediately after their general release.

SVOD

Jump on the bandwagon of Netflix & Amazon Prime with SVOD that has an ever-upward trajectory. Gain recurring viewers through well-planned subscription models where the users will pay a fee to access your content. Make content available to a wider audience at different price points.

Hybrid Model

Bundle the services in different ways and introduce users to a library of content from which they can choose to opt for a paid package to access certain exclusive content. The paid pack can be based on the subscription or pay-per-view model.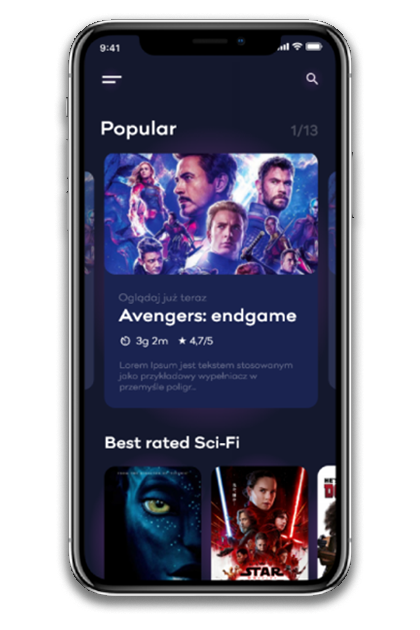 Series Of OTT App
Development Services
Tap into the ever-growing demand for OTT apps with RisingMax, a trustworthy OTT video app development company, and stay above the cut-throat competition.

Conceptualization & Ideation
We make sure that your OTT app is ready to be integrated with CDN, hosting, Cloud and other services.

UI/UX Design
Our team of developers gives their best shot to enhance UI/UX so that users get an enriched experience.

Platform Development
We develop highly scalable and robust OTT platforms that are customized as per customer's requirements.
OTT VIDEO APP
DEVELOPMENT COMPANY
With more than 10+ years of experience, we provide web and OTT app development services to start-ups to enterprise-level companies. Our trained, highly skilled web developers specialize in the latest web technology like PHP, ReactJS, AngularJS, NodeJS, Magento, WordPress, .Net, and many others.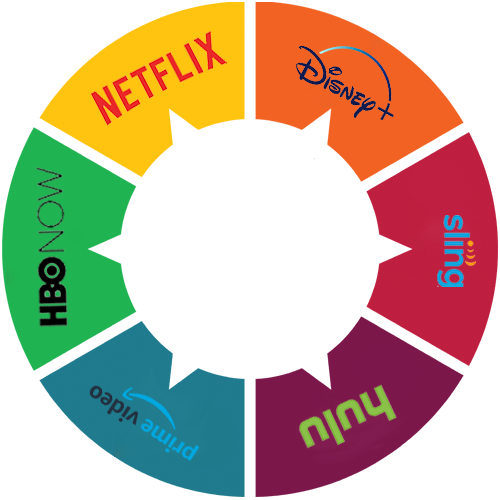 OTT App Development
For Android TV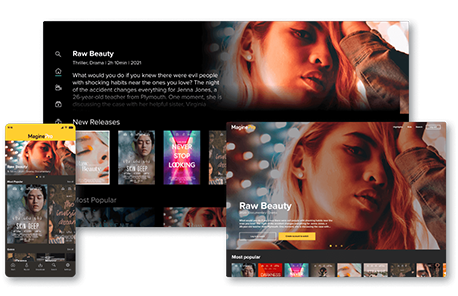 We develop intuitive applications for Android TV that work on various platforms and viewing environments. Our OTT platform app development services include designing, developing, testing, and maintaining for a set of segments like entertainment, media, gaming, utility, e-learning, and TV interaction apps.
Amazon Fire TV
App Development
We develop feature-rich applications for Fire TV devices. Boost viewer engagement by integrating Fire TV apps with Amazon plugins and third-party streaming services. Our team offers OTT app development services for various segments, including games, connectivity, utility, video streaming apps, and more.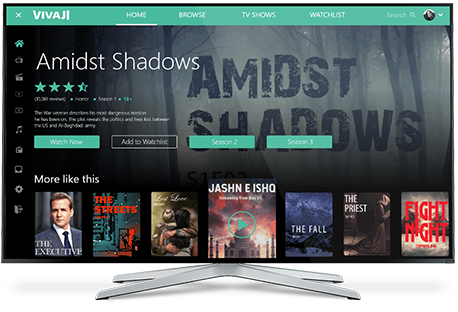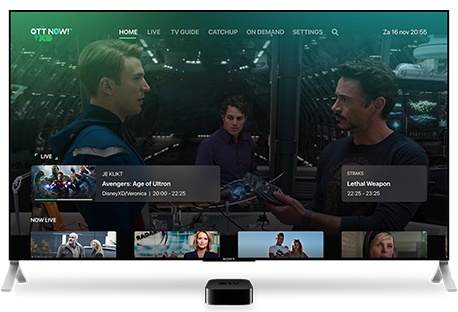 We develop user-centric app interfaces that couple with Apple TV applications to attract and engage target audience. People can enjoy games, movies, and other video content online with the introduction of tvOS. Our tvOS apps are customized, feature-rich, and white label that can be downloaded easily.
RisingMax specializes in building feature-rich, highly manageable, and fully customizable Roku TV apps. It has different forms and product variants like Roku Express, Roku Express Plus, Roku Premiere, Roku Premiere Plus, Roku Ultra, and more. Additionally, you can also launch your Roku channel instantly and seamlessly.
Launch your Roku app (channel) with out-of-the-box platform that makes things favorable for a quick launch. RisingMax houses a robust and highly scalable infrastructure to launch Roku channels of different sizes and introduce millions of concurrent users to amazing content.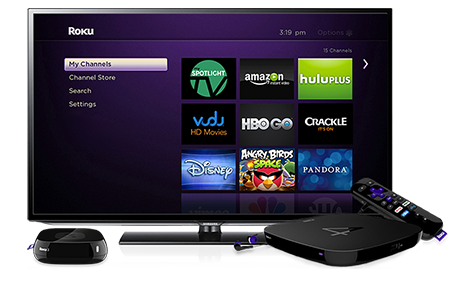 Have Something Streaming
In Your Mind?
Consult RisingMax - the most reliable OTT app development company. Our team will serve you with end-to-end OTT app development solutions.
1

PART-TIME HIRING
2

FULL-TIME HIRING
3

HOURLY HIRING
CONNECT PEOPLE WITH ENTERTAINMENT BY
HIRING AN OTT APP DEVELOPMENT COMPANY
Video & image analytics can be used to derive practical conclusions. We conduct proper monitoring to fetch reliable reports, which can be used for shaping future video content.

User Analytics
User analytics contains tracking of data such as total number of user visits, bounce rate, average time spent on the video content, etc.

Video Analytics
Video analytics tracks and monitors information such as operating system and browser used, country, return rate, etc.

Real-time User Analytics
Real-time user analytics fetches reports on concurrent users, real-time stats, and the total number of users.

Ad Analytics
Ad analytics keeps a track of the number of successful ads, abandoned ads, number of clicks per ad, and errors encountered.
Interactive
Video Solutions
Viewers and businesses can now engage in interactive and two-sided conversations with TV and OTT implementations and provide seamless experience to the viewers.
Viewer Engagement
Attract and engage the audience to get a positive response from their end.
Real-time Live Interactive Video
Improve audience participation rate with real-time two-way opportunities.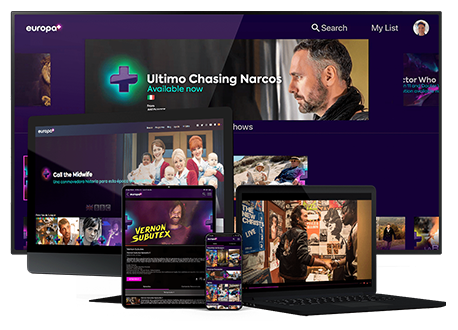 User Profile
Users can add and change their content preference details according to their interest & preference.
In-app Purchase
Lucrative shows and video content can be purchased on the app by integrating multiple gateways.
Screen Mirroring
Users can choose to watch their favorite shows on desired platforms like TV, desktop, and more.

Search
Users can utilize genre options to search or filter their desired videos and access the content they like.

Multilingual Support
Users belonging to different cultural backgrounds or geographical areas can use the app conveniently.

Wish List
Users can add their favorite video content on the list which they would like to watch later.

Social Features
Users can share their feedback on their social media handles to allow other users to watch the video content.
Rating & Reviews
Users can rate and review the app that helps admin get the required feedback and improve.
Android & iOS Platform
You can introduce your OTT apps to both Android and iOS mobile users as our video streaming apps support the platforms.

Robust Control Panel
The OTT app developed by us is highly robust and gives admin complete control over the user, account, and content.

Integrated GPS
Integration of GPS with the OTT apps allows admins to restrict the viewers that belong to specific regions or countries.

Videos & Users Management
Our OTT apps enable videos, categories, and users management by the admins. The platform is user-friendly.

Multiple Payment Gateway
Users can choose the desired option for paying bills by selecting amongst the various payment options available.

Customized
We add functions and features as per customer's requirements to give a touch of personalization to the video streaming app.

User Management
Our OTT software development services allow admins to constantly monitor user profiles and customer databases.

SEO-friendly
You can take your OTT app to the top position with our SEO-friendly design and get it recognized in the marketplace.

Advanced Statistics
The admins can get access to the reports of app performance that are generated in the app.
Why Choose RisingMax For
OTT Platform Development?
Customer-Centric Services
We provide customer-centric services to give customers the experience they are looking for. Our team of developers identifies the challenges faced by customers and brings out the best solutions that are customizable.
Timeliness
We strive to meet the deadlines and deliver results within the given time period. Our video streaming apps are enriched with features that are integrated over time with utmost perfection, dedication, and discipline.
Seamless Payment Procedures
By integrating multiple payment gateway, we offer the freedom to the users to make payments in a hassle-free manner by choosing the desired option amongst the many available in the app and making instant payments.
Complete Transparency
We advocate a transparent model of working and keeping customers updated on the OTT platform development progress. Customers can stay educated and keep track of every stage of the development process.
Proficient Developers
RisingMax is an OTT platform development company that believes in providing the right OTT software development services. We house the most experienced and dynamic OTT app development team.
24*7 Support & Maintenance
At RisingMax, you can expect 24*7 support and maintenance services to upkeep the functioning of the OTT platform and make sure that it does not cease to deliver outstanding experience to the audience.