Our Mission
Our Domain

Expertise
By being the most reliable banking software development company, we aim to satisfy ever-changing customer demands by upgrading your bank systems with our software.
Full-Blown Financial Software
Development Services
RisingMax offers banking & financial software solutions to bridge the gap between the experiences banks provide now, and what they can provide through digital technology.

Leverage our expertise in building highly advanced banking and finance solutions to launch your own next-gen virtual banks with our whitelabel neo banking platform. Serve the needs of genz and millennial customers, such as convenience, transparency, control, and highly secure payments with our advanced banking solutions. Connect with our experts at RisingMax Inc. to build futuristic banking solutions that are an ideal alternative to the traditional banking system.

Core Banking Systems Integration
RisingMax core banking systems integration builds the agility layer with APIs that are modular, discoverable, and reusable. Seamlessly integrate with technology investments across your bank — including your loan origination systems, accounting software, and human resource applications — to give users a single place to find what they need instantly.
Wallet & Digital Payment Solution
Being a fintech software development company, we offer an integrated platform that manages the complete life cycle of digitized cards. Starting from the enrollment process, it manages the operations of provisioning and secure management of credentials. The solution supports in-app payments to enable payment transactions for e-commerce and m-commerce retailers.

Insurance App & Software Development
We are the most advanced financial software development company in the USA, offering custom insurance mobile apps that enable better customer services, reduce operational costs, and increase ROI.

Customized Banking Mobile Services
Our banking software development company in New York highlights easily navigable UI and speedy UX to enhance customer experience on smartphones, tablets, and wearable devices. We enhance customer experience through personalized banking and retain close ties by providing branchless banking to individual and commercial customers.

Cyber Security & VAPT
Adopt the latest technologies with a reliable banking software development company to protect the bank IT management from cyber attackers with our VAPT assurance that the technology environment and its digital assets are safe. The assorted nature of VAPT can significantly vary in depth, price, scope, and breadth.
Enterprise Banking Solution
The big enterprises expect a financial software development company to offer a more complex application to collect, organize, and analyze data in a short time, as well as reduce the time it takes to tackle some of the accounting or finance aspects of the business. Favorably, at RisingMax, our banking software development solutions offer services that are augmented with newer and with more dynamic technologies. To flourish in the fintech market smartly, it would be for you to have custom world-class banking solutions for your organization.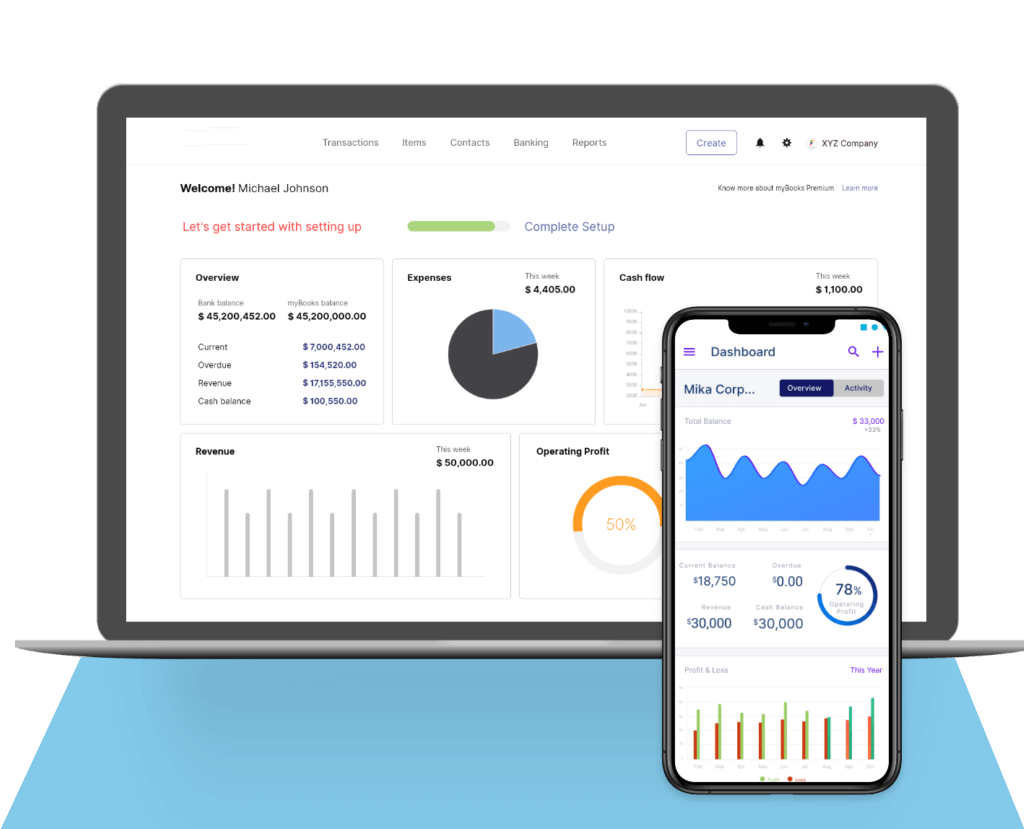 Comprehensive Solution For Financial Institution
Finally, in the world of financial technology and struggling to move from being entry-level players to serious market contenders. Do not worry; at RisingMax, take complete advantage of our custom financial software and get access to more sophisticated fintech applications with CRM, CMS and ERP integration, and System Integrations. Stay ahead of the game from large tech giants, retailers, and other global companies with our financial software development services.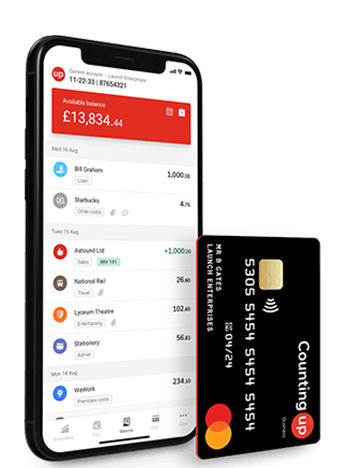 Reliable Fintech Solution For Startup
If you are planning to develop a fintech firm specializing in providing all the banking transactions at your fingertips from the comfort of the user's homes or any place. Then, RisingMax is your place to develop top-notch financial applications. Being a banking software development company, our solutions will accelerate the payment speed and security processes, allowing payment providers to leverage tech power such as AI, blockchain, and API integrations in a faster way.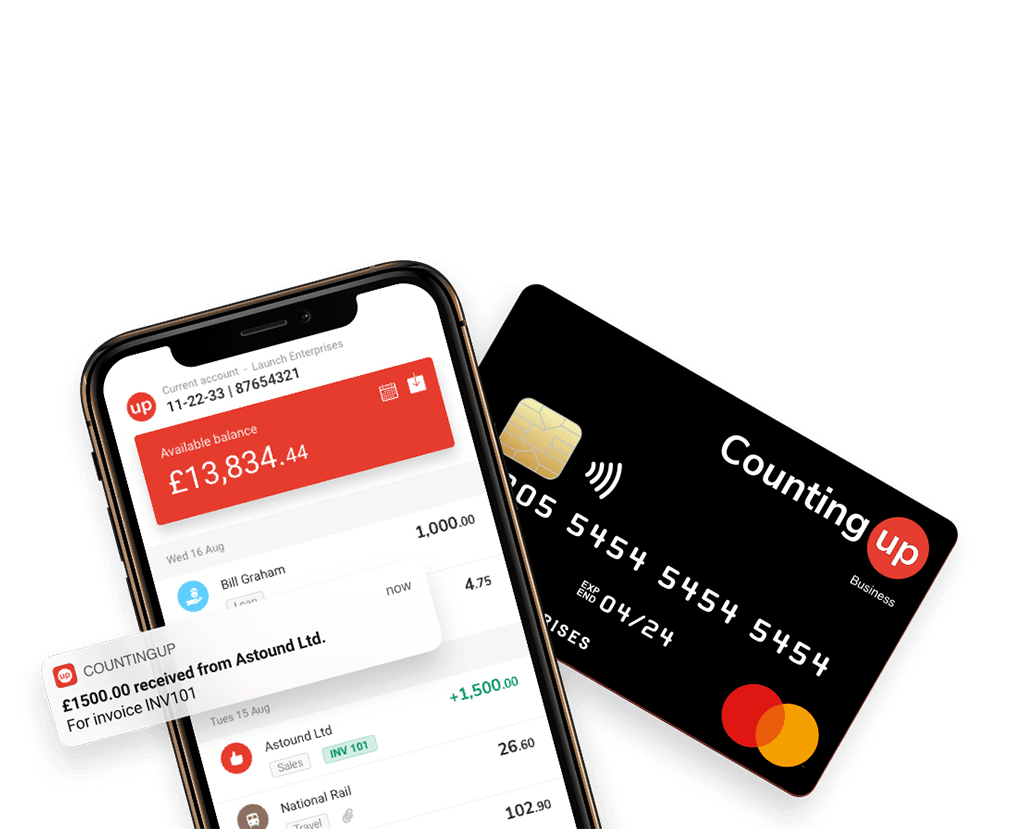 Now Have Access To Comprehensive Financial Software From A Reputable Banking Software Development Company And Transform Your Business Today
End-to-End Extensive Custom
Fintech Solutions
RisingMax has been active in providing financial software development services in New York and has been diligently serving the finance industry with custom FinTech solutions. Get access to advanced and fully equipped tools from a fintech software development company and execute them with us to win the fintech race.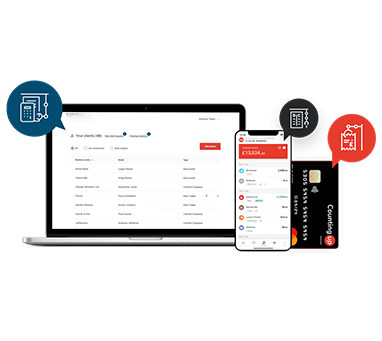 Mobile App
Crowd Funding App
CryptoCurrency Apps
Forex Trading App/Software
Credit & Loan Management
Custom Fintech Solution
Tax Management Software
Software For Insurance Companies
Investment Management
Payroll Management
Trading Financial
Software Development
Whether it be a high volume of the market data or indexes from global exchanges, RisingMax can seamlessly process and develop trading systems with automation capabilities to ensure maximum profit across transactions while offering compliance tracking in every one of them.
Our financial software development services can provide a competitive edge through almost real-time calculations that provide more accurate and beneficial transactions—our experience and proven methodology result in stable, secure, and high-performance, and cost-effective trading software. To know more about our solutions, get on a call with our experts.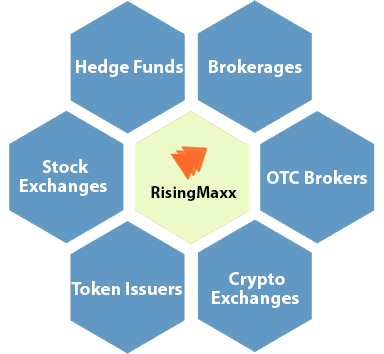 Huge Benefits Of Financial Software
Development Services
Faster data entry and improved accuracy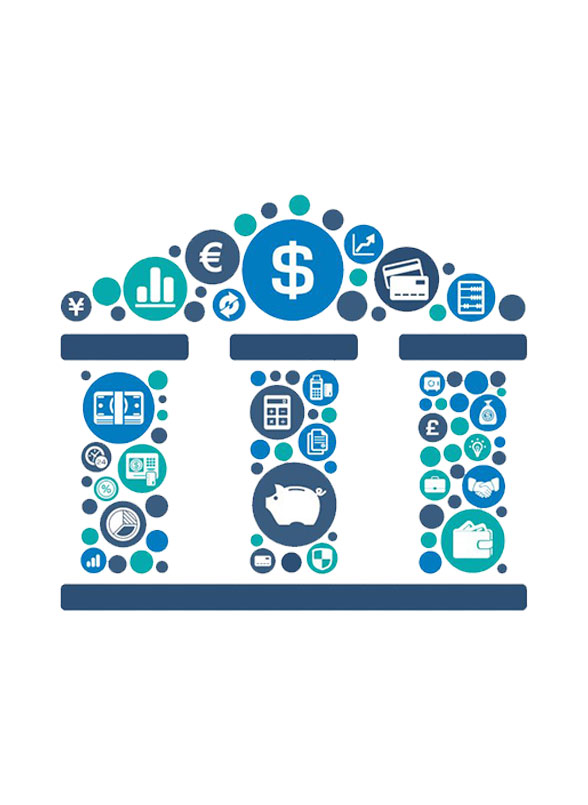 Join The New
Era Of Banking
RisingMax is the partner you need to usher with towards the new age of banking and financing. We have the technical knowledge and operational expertise to deliver high-quality financial software development services in New York to power your performance. It doesn't matter what your requirements are or your current resources – we can accommodate your needs as you see fit.
Delivering Quick Wins and Business Agility with

Custom Financial Technologies

Compete for the best business and gain market presence while preventing financial crime with banking software development companies in the USA.
Our Next-Generation Features For
Banking & Finance App
Financial Chatbot
To enhance customer support, the financial app development company in New York introduces AI chatbots in the financial industry. The financial chatbot helps to assist clients in conducting a variety of financial transactions conversationally and securely. It efficiently monitors and recognizes the warning signs of any fraudulent activity and issue alerts directly to the customer and the bank.
Speech Recognition
Understanding accents, slang, dialects, intonation, emphasis, and more, the speech recognition seamlessly interacts with users to get the questions answered regarding the financial services. The fintech software development company serves speech recognition as an automated support staff that can categorize calls, answer questions, and direct customers to the right place.
Data Analytics & Reporting
Quickly identify future markets and the best areas for new investments with data analytics and reporting. RisingMax believes in creating a more efficient and smarter organization to predict and anticipate the impacts of market, and regulatory forces on business strategy. As a banking software development company, we offer a suite of solutions to help financial institutions develop faster and more sophisticated data-driven decision-making capabilities.
Wealth Management
In custom financial app development, wealth management takes care of both financial planning and specialized financial services, including personal retail banking services, estate planning, legal and tax advice, and investment management services. At RisingMax, our goal is to sustain and grow long-term wealth. The wealth management services have specialized sales and service teams to specifically cater to wealth management clients.
Security
The banking industry has made strides moving from a traditional brick-and-mortar model to align with the financial software development company in New York. Financial applications are more likely to rupture the data; therefore, we offer robust security solutions to protect valuable intellectual property and customer data from cybercriminals. And enhance continuous monitoring and rapidly implement cyber-attack countermeasures.
AI Personalization
Offering personalized services to customers based on their online transaction behaviors and patterns with the help of AI personalization. At RisingMax, we have completely evaluated a wide array of available data with analytical/predictive algorithms that provide insight and solutions for fraud prevention, cyber-security, lead generation, and most notably, investment operations.
Waiting To Add Value Into Your
Banking & Financial Organization ?
To stay relevant in the market, you need to become customer-centric. Consulting a fintech software development company is the way in that direction. Outsmart and beat the competition before they attempt to. Our developers provide custom online banking solutions for desktop and mobile banking with incorporated branding for consistency and visibility.
Discuss With Fintech Expert
Custom Financial
Powerful Fraud Detection Solution For Banking Industry
Sophisticated tools, mule networks, and breached data are readily available to support large-scale automated attacks. Being an advanced banking software development company in New York, we make sure to provide financial institutions with unrivaled, integrated capabilities to detect, prevent, and manage fraud and financial crime across all banking and financial business lines. Our solution maximizes fraud detection and prevention, lowers the total cost of ownership, and protects the bank's brand and reputation.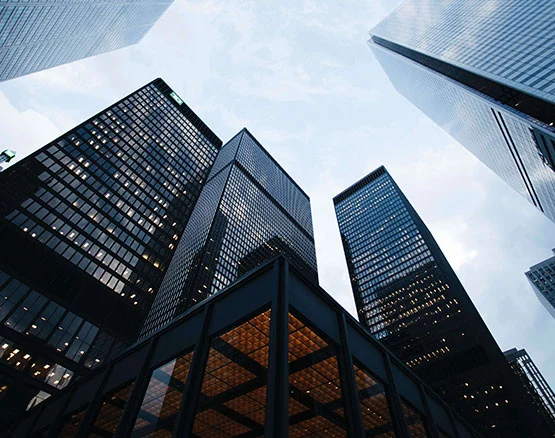 Metrics For Behavior based Fraud Detection Solutions
Transaction
ACH
Wire
Bill Pay
Loan Draw
Non- Transactional Activities
View balance
View History
Update email
Update password

We contacted RisingMax Inc. to develop our Just Ryde app (on-demand taxi booking app). We aim to give passengers more security features and chances to earn drivers. The team listened to our requirements and did a fantastic job. We recommend them for their amazing services.
Manuel
CEO, Just Ryde, USA

SEO Guys at RisingMax Inc. Rock!!! My search for a top-quality SEO service provider in NYC has positively ended at RisingMax Inc. My site was facing some Google penalty issues when I approached them. These guys are perfect in their digital marketing efforts and delivered the best possible result. SEO guys at RisingMax Inc. rock!!
Nika Alison
Marketing Manager, New York

We needed ride-sharing with different panels for customers, drivers, and admin. When we discussed the project with RisingMax Inc, they listened to us carefully and promised to deliver what we wanted. We are glad to say that they kept their promise. We are impressed and may work with them again in the near future.
Anthony Hernandez
USA

I hired them for the SEO of my website upon my friend's recommendation, and I was just amazed at the results and improvement within a month. With their proven and dedicated marketing efforts, they increased my website's traffic, reduced the bounce rate, and boosted the conversion rate. Working with RisingMax Inc. was really good.
Martin Zejda
UFM Underwears, Florida
Previous
Next