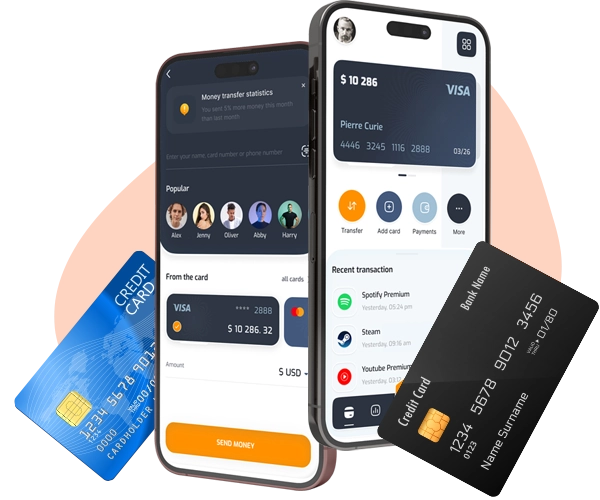 Start A Neobank In Weeks With Our
Whitelabel Banking Solution
Our whitelabel neo banking platforms are pre-built, tested, and ready to launch a virtual bank within weeks. These apps are functional replicas of existing neo-bank applications with integrated APIs and are easily customized to offer financial services. These pre-built and tested software solutions accelerate the overall development process and remove regulatory & technical obstacles. We empower financial institutions to effectively bridge the customer experiences banks provide now, and what they can provide with our advanced banking solutions.
Check Out Complete Banking Solutions
NEO Banking App: More Powerful & Secure
Just Like Traditional Banking System
RisingMax Inc., as a top-rated FinTech software development service provider, assists banking & financial institutions worldwide in upgrading IT infrastructure. Our financial experts understand how challenging it can be to launch an ultra-modern FinTech application that has the potential to meet the ever-evolving customer demands. Our Whitelabel Neo banking platforms are secure and reliable that empower you to enter and grab this growing market within weeks.
Customized Banking Mobile Services

Our whitelabel neo-banking platforms are mobile-friendly and allow users to access financial services via smartphones, tablets, and wearable devices. Our neo-banking solutions can be easily customized and integrated with next-gen technologies like AI & ML to offer personalized banking services.

Saving & Current Account Support

Leverage our expertise as a FinTech software development company to automate saving and current account support. Our whitelabel neo-banking solutions can be integrated with APIs or customized to automate saving and current opening process to seamlessly onboard new customers instantly.

Digital Wallet & Crypto Solutions

Our whitelabel neo banking platform is integrated with digital wallet and crypto payment solutions. Customers can leverage these multi-payment features of our neo banking platform to make and accept payments in fiat money and cryptocurrencies securely in their digital neo-bank account without any hassle.

Loan, Fix & Recurring Deposits

Providing personalized banking service to customers with highly secure and reliable whitelabel neobank solutions. Integration of AI and ML assists neo-banks in carefully evaluating customer financial data to offer loans and fix & recurring deposit rates as per their financial needs.

All Insurance Plan Support

Whitelabel neobank solutions are more than just a buzzword and are termed as the future of financial services. With neo banking solutions, financial institutes and banks can widen their services and offer hyper-personalized insurance services for cars, health, home, vehicle, and business.

Cyber Security & VAPT

As a leading FinTech software solution provider, we ensure that our whitelabel neo bank solutions are highly secure and reliable. We leverage our expertise in the latest technologies to ensure security from cyber-attacks and implement the VAPT system to find security loopholes and cyber risks.
Crypto is going NEO,

Launch yours in a matter of days!

Worldwide acceptance of cryptocurrencies has begun to reshape financial institutions. Integrated with next-gen technologies, crypto-based neo banking solutions are in huge demand and will revolutionize the banking industry. Launch your own crypto neo bank with our whitelabel neo bank solution.
Crypto-based payment, lending, and other financial services.
Crypto-powered payment cards and digital wallets.
Multi-platform compatibility - iOS, Android, web & hybrid apps.
Modern-day trading solutions for stocks, forex, and commodities.
A suitable platform for both retail and corporate customers.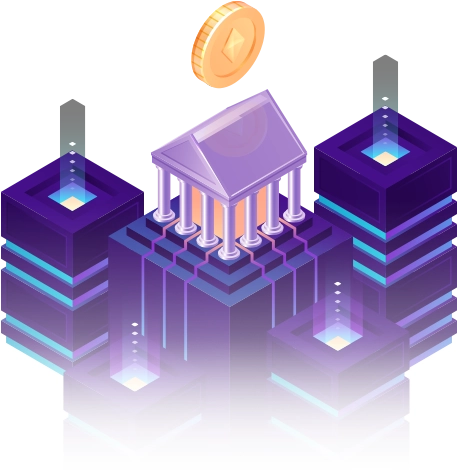 Top Notch Features of
Our Whitelabel NEO Banking Platform
RisingMax Inc. is a reliable banking and finance software development company in NYC, USA. We leverage our expertise to add features that help your whitelabel neo banking solution stand party and lead the FinTech race.
Easy Onboarding
Integrated with features like face recognition, fingerprints, and OTP, users can easily create an account.
Send & Receive Money
This feature of our Whitelabel NEO banking platform allows users to send, receive, and request money from other users.
Multi-Currency Account
Our Whitelabel NEO banking platform supports the creation of international bank accounts (IBAN) with multi-currency support.
Virtual And Plastic Card
With NEO baking solutions, you can offer virtual and plastic cards to customers just like the traditional banking system.
Card-To-Card Transfer
Whitelabel NEO banking software allows customers to send and receive money directly in the bank account with their cards.
Easy Transfers Money
For money transfers in domestic and international bank accounts, NEO bank customers can use this feature.
Asset Dashboard
Our NEO banking app customers can leverage this feature to view all their digital assets on a single app screen.
Customizable Interface
Users can change the background, theme, & interface customization based on their interest with this feature.
Digital Payments
Users of our Whitelabel NEO banking platform can use this feature for Apple pay, Play store, and mobile payments.
Currency Exchange
Our Whitelabel NEO banking has an integrated currency exchange feature allowing users to exchange fiat and cryptocurrencies.
Savings and Lending
With this feature of our Whitelabel NEO banking software, users can apply for loans and automate savings.
Financial Advice
Users of our Whitelabel NEO banking application can leverage this feature to take financial advice from experts.
Ready To Venture Into The Financial Sector With
Our Reliable Neo Banking Platform?
Set your first foot right in the financial sector with our highly secure whitelabel neo bank solution. Connect with our experts and launch your virtual bank in weeks.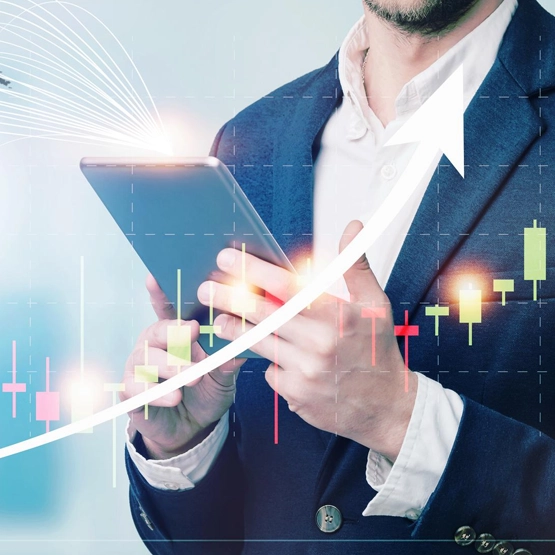 Whitelabel NEO Banking

Platform Types

Neo banks might seem similar regarding financial services and operations, but the major difference lies in their license. You can continue the app development process based on which Whitelabel neo bank app meets your business needs. Whitelabel neo banking platform types include;
Fully Licensed NEO Bank
These types of neo-bank software operate independently with a banking license that allows them to offer financial banking services. They can provide debit/credit cards, currency exchange, saving A/C, money transfers, and loans similar to any traditional bank. Customers can leverage new-age technologies to enjoy financial services from the comfort of their homes.
Partnership NEO Banks
These are virtual banks that operate under the license of the parent banking institution. Neo-banking platforms are financial subsidiaries of larger banks that want to expand their services to a wider customer base. Banks can leverage whitelabel neo banking solutions to expand their financial services to other countries where they plan to establish their foothold.
End-to-End Extensive
Custom FinTech Solutions
RisingMax Inc. is known for providing top-notch end-to-end FinTech app development services. Our FinTech experts have the competence to turn your banking and finance app idea into reality.
Mobile App
Crypto trading apps
Mobile wallet apps
Forex trading apps
Core banking apps
Investment management apps
Custom FinTech Solution
Non-financial banking solutions
Tax management solutions
NEO banking apps
Insurance software solutions
Lending software solutions
Are you planning to build your own NEO banking platform?
Join hands to revolutionize how people avail of banking services with reliable and secure whitelabel NEO banking apps. Contact our subject matter experts for a full NEO banking platform feature list.
Approach Tech Experts
Widen Your Existing Financial Business Reach With Our Affordable
Whitelabel NEO Banking Platform
Whether looking to develop a neobank from scratch or a pre-built whitelabel neobank solution to widen your existing financial business reach, our FinTech experts are ready to assist you. We build FinTech solutions that are highly advanced and assist you in outperforming the competition.
Whitelabel NEO Banking Platform Development

Process We Follow

We have curated an agile Neo banking app development to ensure that we meet every client's needs. With a customer-centric app development approach, we deliver exceptions to our customers. We follow this six-step whitelabel NEO banking software development process to build reliable and secure FinTech solutions;
Requirement
Our team connects with the client to understand the project needs and requirements during this phase. Here we will discuss what type of neo-bank app they plan to build.
Analysis
During this phase, we analyze the information gathered from the above stage. We do a thorough project analysis and check the project's feasibility and requirements.
Planning
We create a project development roadmap during the planning stage. We share the exact development cost, project timeline, and other requirements with the client.
Development
We move forward with the project development with a clear roadmap. Considering client requirements, we create a neo banking app that meets the client's expectations.
Testing
Before handing over the project to the client, our Whitelabel Neo banking app goes through testing phases to ensure error-free and reliable project delivery to our clients.
Post-Deployment
We believe in building long-term relationships with our clients. Our affordable post-development services ensure the smooth running of your neo banking platform.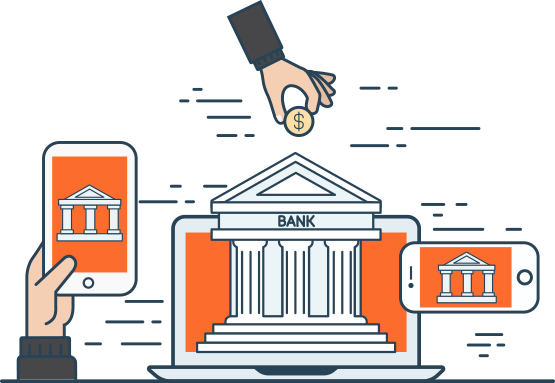 How Much Does
Whitelabel Neo Banking Platform

Development Cost?

When it comes to the Whitelabel neo banking platform, multiple factors impact the overall development cost. This is why it is difficult to share the exact development cost of the project without understanding the project's requirements. Cost driving factors includes;
Neo-banking app type.
Add-on features.
Application complexity.
Integrated security features.
Required tech stack.
Location of white label development company.
Want to know the exact development cost? Then reach out to our experts. Our expert team will understand the project needs and share the exact development budget ASAP.
Our Top Clients

From All Over The World

RisingMax Inc. is a reputed name in the banking and finance sector, known for developing high-end financial software solutions. Some of our renowned clientele includes;
Why Choose RisingMax Inc, For
Whitelabel Neo Banking Platform Development?
We dominate the FinTech software development domain to assist our clients in building highly advanced financial solutions. We transform your innovative financial app ideas into reality and stay ahead of the competition.
FinTech Experts

We have a strong team of FinTech experts with years of experience in providing financial development services.

Meaningful Outcomes

Leveraging our domain experts, we build FinTech software that adds value and provides meaningful outcomes.

Transparent Pricing

We at RisingMax Inc. provide a clear development roadmap and custom project pricing at the start of the project.

24*7 Support

Our FinTech experts are available 24*7 to discuss your financial app idea and address any project query.
Frequently Asked
Questions
What Is A White Label NEO Bank Platform?

Whitelabel neo banking platforms are pre-built, tested, and ready to launch neo bank applications. These apps are functional replicas of existing neo-bank applications with integrated APIs and can offer financial products and services. These pre-built and tested software solutions accelerate the overall development process and remove regulatory & technical obstacles.

What Are NEO Banks?

Neobanks are the next-gen FinTech solutions that offer non-traditional banking services online. These banks break the traditional brick-and-mortar stereotype with a highly advanced digital banking platform. NEO banks, even referred to as "challengers banks," specialize in offering financial products like money transfers, check balances, and open accounts. The virtual existence of these financial institutions allows them to reduce paperwork, enhance transparency, and offer higher interest rates and no-fee services.

How much time will it take to create a neo banking application?

When it comes to the neo banking app, the estimated time can vary between ten months to one year. However, with the whitelabel neo banking platform, the development time can be reduced to three weeks to two months.

How Much Does it Cost to Launch a Neo Banking App?

When it comes to developing a neo-banking app from scratch, the cost may vary from $150,000 to $200,000 for an app with primary features. However, whitelabel neo banking apps are perfect for testing the water as they are pre-build, reliable, and cost-effective. The whitelabel neo banking app development cost varies from $50,000 to $60,000.

How does Whitelabel NEO Bank Software operate?

Whitelabel NEO banks software for tech-savvy customers is another FinTech application that enables them to manage their money and use financial services effectively. These FinTech solutions make it easy for users to set up their bank accounts and avail of financial services without any physical paperwork. Financial services offered by Whitelabel Neobankings software include:
1. Opening paperless savings/current account. 2. Checking accounts balance. 3. Money transfer and bill payments. 4. Credit and debit card. 5. Financial education tools, etc.

Why Are Whitelabel Neo Banks The Future of the Banking Sector?

Swiftly adapting to the customer's needs and trends are the most important factor for a business to stay pertinent with time. Neo banks are the future of banking sectors as they leverage next-gen technologies to enhance customer experience and achieve greater success. Futuristic financial trends could bring into the banking sector include: Super Apps for Banks, Hyper-Personalized Banking Services, Highly Advanced Predictive Tools, etc.