Take The Lead With Our Cryptocurrency
Exchange Software Development
We provide Cryptocurrency exchange software development services fortified with market-leading features and institutional-grade security.

Bitcoin Exchange Development
We develop Android and iOS mobile apps possessing different levels of complexity, be it a user-oriented or enterprise-level solution. We comply with all the relevant legal norms and ensure high performance.
White Label Cryptocurrency Exchange
Our solution consists of features like speedy transaction processing, institutional-grade security, low latency, and high scalability. We also provide a separate client dashboard, admin panel & support.

Centralized Crypto Exchange
Our Cryptocurrency exchange software development company incorporates processes that will be controlled over a central node to protect the investors' funds against threats and vulnerabilities.

P2P Exchange Development Company
Our P2P exchange development company enables direct settlement of funds without any intermediaries & comes with supreme security, decentralization, no transaction censorship & in-built fraud prevention.

Decentralized Exchange
Meet customers demands with utmost ease by utilizing our advanced technical expertise and structured coding. The transactions occur peer-to-peer and without any third-party intervention.

Quality Assurance & Testing
Our team of skilled QA and testing engineers possess technical prowess to verify and validate each feature of the app to enhance user experience before it gets launched in the market.
Get Readymade Clone Of
Exchange Development Solutions
Our white label software is underpinned by the following features to deliver world-class performance
Binace exchange clone
Coinbase exchange clone
We Have Already Developed
Cryptocurrency Exchange & NFT Platforms
Successful cryptocurrency exchanges are very profitable for their owners, even if they are not very large. Exchanges make money on trading commissions. Launch your NFT or Crypto Exchange platform without investing much time and hard earned money.
We Are Perfectionists Delivering
Market Success
RisingMax is a best-in-class white label decentralized exchange software development that develops cost-effective white label crypto exchange solutions.
Market Research
& Analysis

We conduct smart market research and analysis in addition to latest trends, features & functionalities that can make the solution outshine others.

Robust & Bug-free Solution

Being the most reliable Cryptocurrency exchange software development company, We utilize the synergy of strategic vision and technical expertise to build robust and bug-free solutions.

Post Development Maintenance

Our team makes sure to stay connected with the clients even after the platform has been launched to provide post development suggestions and upgrades to maintain it.
Cryptocurrency is a major financial trend
of modern times
Be a part of the paradigm shift and take users away from bank controlled centralized currencies.

Multi-coin &
Multi-asset

Cross-platform
compatibility

QR code
scanner

KYC
verification
CAPITALIZE ON WHITE LABEL CRYPTO WALLET
DEVELOPMENT SERVICES
Our extensively experienced developers create solutions with core functionalities and robust architecture while complying with security standards.
Bill Payments
Crypto wallet solutions provide safer and cheaper utility payment options while providing secure access to digital assets.
Biometric Authentication
Our white label crypto wallet has in-built biometric security methods to make it highly safe and secure for users.
Data Masking
Integration of blockchain technology like data masking into wallet security apps provides privacy and data protection to users.
Cold Wallet Development
Efficient and secure solutions to manage and trade your crypto coins and private keys by developing cryptocurrency wallets.
Peer-to-peer Transactions
We enable decentralized P2P exchange or information sharing, data, or assets between peers without any intermediaries.
Multi-currency Support
It is important for a Cryptocurrency platform to have multi-currency wallets with exceptional UI/UX supporting crypto coins.
Multisig Wallet
Multisig wallet supports Cryptocurrency management while adding an additional security factor in authentication.
Desktop, Mobile & Web Wallets
Our white label crypto wallets are compatible across blockchain platforms, devices, and operating systems.
Why Invest In Hiring A Cryptocurrency Exchange

Software Development Company?
Leverage the potential of a solution developed by an exchange software development company.
Liquidity & security integrations
Constituents Of Our Smart Contract
Development Services
Adopt the next wave of digital business with our enterprise-grade smart contract solutions. Hire the best white label decentralized exchange software development company.

Digital Smart Contract Architecture
Our experts prepare a blueprint that outlines a basic architecture design to define the business logic behind a smart contract solution. We implement the best of technologies to create smart contract architecture.

Smart Contract Design & Development
We develop custom smart contracts that can suit multiple industries. The team ensures the delivery of error-free creation and management of smart contracts on any compatible blockchain using understandable digital agreements.

Smart Contract Optimization
We ensure smart contract optimization by implementing generic improvements like short-circuiting, fixed-size byte array, and use of libraries while also reducing transaction costs and facilitating wastage reduction.

Smart Contract For Decentralized Applications
We develop DApps with smart contracts to facilitate direct interaction between two trading or transacting parties. We help businesses achieve objectives and streamline operations and increase the overall efficiency levels.

Smart Contract For DEX
Our team develops smart contract powered decentralized exchanges with Ethereum, EOS, and others. Exchange businesses can safeguard end user's data privacy, private keys, digital assets, business logic, and data maintenance.

Smart Contract For Digital Wallets
We are a Cryptocurrency exchange software development that lets businesses execute safe transactions without depending upon any third party. Multi-signature digital wallets with smart contracts make storage and exchange of digital assets secure.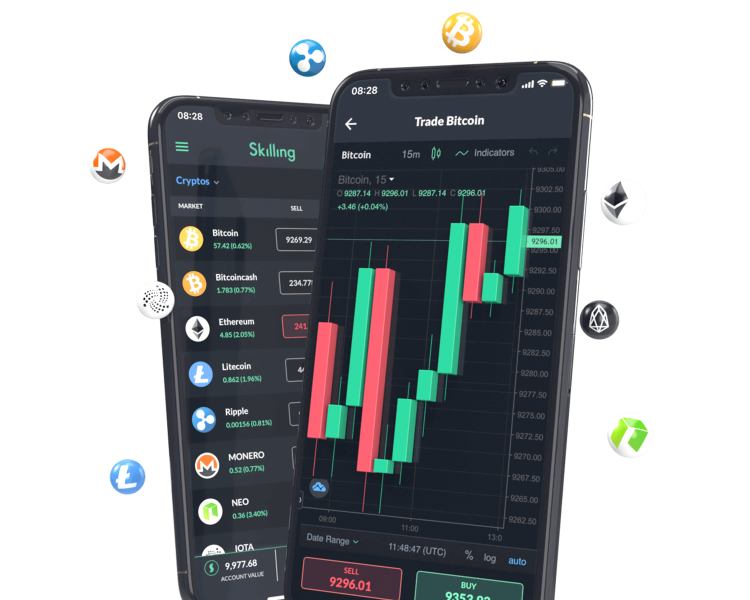 Get A More Resilient & Truly Global Cryptocurrency
Exchange Platform Development Services
Derivative Trading Features To Expect From Our
Crypto Exchange Software
We provide compliance and support to available trade modes and have a thorough exposure to the integrated development environments for designing and developing Cryptocurrency exchange platforms.
The transactions are automated without middleman intervention and saves time and labor for carrying out trade processes.
Leveraged liquidity feature auto generates liquidity on completion of the trade aspects and benefits the participants.
Advanced order matching feature matches the corresponding buyers with sellers based on requirements.
Our Crypto exchange software provides an option for traders to buy and sell assets at a specified time and price.
Our Crypto exchange software features perpetual contracts that can generate legal agreements for traders to buy and sell.
Our platform offers cross-platform compliance that increases the number of participants taking part through the platform.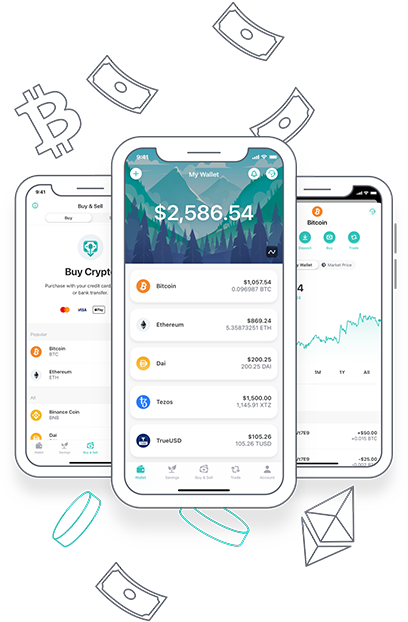 Undistinguished Features Of Our
Crypto Exchange Software
We embed the best features in our software to meet market standards.
WE ARE THE STANDOUT WHITE LABEL
DEX DEVELOPMENT SERVICES PROVIDER COMPANY
Our white label dex development services necessitates integration of the best features and it's not a cakewalk. You can trust RisingMax on this because we house a dynamic team of designers, developers, QA testers, and others. Hire the best team of the best exchange development company.
High-Security Features Of Our Cryptocurrency
Exchange Software Development
Our team of experts has contributed their wisdom to the institutional-grade security of your white label decentralized exchange software.
HTTP Authentication

For user authentication, we make sure to secure data with HTTP authentication.

Data Encryption

To protect the user's credentials and other confidential information, we encrypt all the data.

Jail Login

To avoid multiple failed attempts for a certain amount of time & provide customer satisfaction.

Anti Denial Of Service

Our cryptocurrency exchange software development provides DDoS protection for your application.

Cross-Site Request Forgery prevention

Defend the exchange from overwhelming traffic originating from multiple sources via an exchange software development company.

Server-Side Request Forgery (SSRF) Protection

Protects your application from an attack vector that abuses an application to interact with the internal/external network.

HTTP Parameter Pollution Protection

Dissuades web attacks that craft an HTTP request in order to retrieve confidential information.

Anti-Distributed Denial of Service (DDoS)

Defend the exchange from overwhelming traffic originating from multiple sources via an exchange software development company.
We Follow Design-thinking
Driven Approach
We stick to our vision to provide the best-in-class Cryptocurrency exchange platform development services.
Contact Us
One Solution, Usage In
Multiple Industries
Banking & Finance

Communication

Information Services

Insurance

Life Sciences
Manufacturing

Media & Entertainment

Retail

Travel & Tourism

Technical Advisory
Our Development
Process
We deliver not just solutions but experiences to the clients. We are not your average exchange software development company, but beyond it.
01

Requirement Gathering

02

Requirement Analysis

03

Selecting Engagement Model

04

Deployment

05

Support & Maintenance

Dedicated Development Model
Dedicated full-time development team
Regular reporting

Fixed Price Development Model
Fixed price contract
Fixed deadlines and no setup fees

Hourly Development Model
Pay-as-you-go payment model
Measurable work
WHY CHOOSE RISINGMAX TO BE YOUR PARTNER AS A
WHITE LABEL DECENTRALIZED EXCHANGE SOFTWARE DEVELOPMENT COMPANY?
Mobile-friendly solution
Multiple payment options
Hassle-free Cryptocurrency trading
Alerts & Notifications
Smart deployment & configuration
Customizations
Multi-language support
Smooth communication
24*7 support
Bug-free solution

We contacted RisingMax Inc. to develop our Just Ryde app (on-demand taxi booking app). We aim to give passengers more security features and chances to earn drivers. The team listened to our requirements and did a fantastic job. We recommend them for their amazing services.
Manuel
CEO, Just Ryde, USA

SEO Guys at RisingMax Inc. Rock!!! My search for a top-quality SEO service provider in NYC has positively ended at RisingMax Inc. My site was facing some Google penalty issues when I approached them. These guys are perfect in their digital marketing efforts and delivered the best possible result. SEO guys at RisingMax Inc. rock!!
Nika Alison
Marketing Manager, New York

We needed ride-sharing with different panels for customers, drivers, and admin. When we discussed the project with RisingMax Inc, they listened to us carefully and promised to deliver what we wanted. We are glad to say that they kept their promise. We are impressed and may work with them again in the near future.
Anthony Hernandez
USA

I hired them for the SEO of my website upon my friend's recommendation, and I was just amazed at the results and improvement within a month. With their proven and dedicated marketing efforts, they increased my website's traffic, reduced the bounce rate, and boosted the conversion rate. Working with RisingMax Inc. was really good.
Martin Zejda
UFM Underwears, Florida
Previous
Next