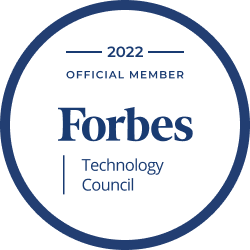 Most Awarded IT Staff

Augmentation Company

As a top IT staff augmentation consulting and service provider, we assist global brands, startups, and SMEs in hiring the right talent for their project.
High-End Augmented Staff Experts

To Handle The Project

RisingMax Inc. is one of the leading staff augmentation companies that provide excellent and error-free service for clients.
UI & UX Designers

Individual team of more than 30 UI/UX designing experts for complete procedure.

Database Architecture

Architects with the knowledge of SQL, Oracle, NoSQL, Object Oriented database.

Security Management

Risingmax Inc. provides complete security with 20+ cybersecurity managers to handle.

DevOps Engineers

Augmentation services by our dedicated DevOps engineers with years of experience.

Project Management

We provide separate teams and project managers for the IT staff augmentation service.

Data Scientists

We acquire an individual team of data analysts and data scientists with 24*7 availability.

24*7 Support

Our executives are available 24*7 for you to assist and to share updates on the project.

Testing Team

100+ QA experts work on the project to ensure the smooth running of the project.

Instant Solution

Our automation engineers resolve the issue at lighten speed to avoid bad user experience.
Augmentation Services
For Next-gen Technologies
Leverage our expertise in leading technologies to scale quickly and complete development on time.
Blockchain
Web 3.0
Digital Twin
3D Game
Augmented Reality
Virtual Reality
Machine Learning
Artificial Intelligence
Mobile App
Custom Software
ChatBot
Web Development
IT Resource & Staff Augmentation Model

We Support

RisingMax Inc. as a renowned offshore staff augmentation company, provides startups & enterprises with on-demand skills and resources to ensure fast development and enhance productivity.
Team Augmentation
Our vetted IT professionals join your in-house team to add the required skill and move project development 50-60% times higher under your project manager.
Dedicated Team
Under this staff augmentation model, our skilled project managers will handle the multi-team projects for smoother coordination and speed up project development.
Project Outsourcing
Save up to 30% in development costs with offshore staff augmentation. Onboard our skilled IT professionals for end-to-end software development for your business.
Managed IT Services
As a reliable IT resource augmentation company, we help you strike a perfect balance b/w project progress and cost with routine monitoring & managed IT operations.
Looking For
Staff Augmentation Consulting?
Get the best industry experts for resource augmentation services with high-end features and cost-effective rates.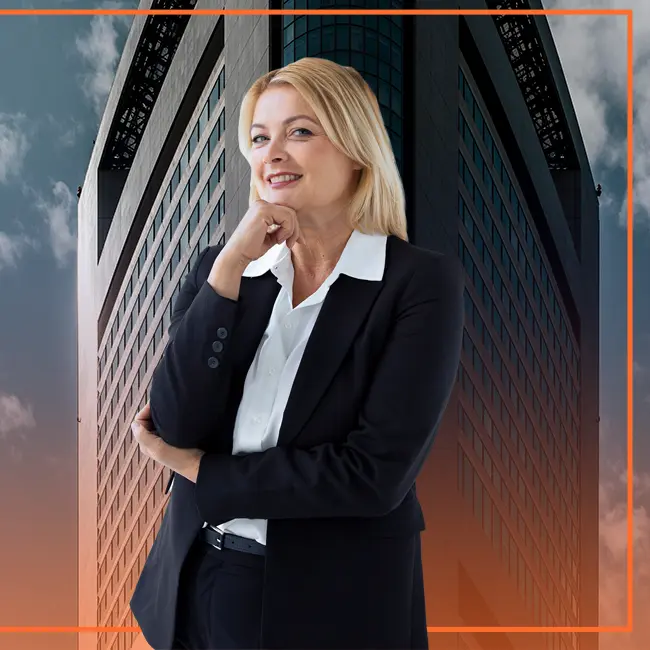 Advantages Of Hiring
Top Staff Augmentation Companies
The resource augmentation model can be a useful alternative option if you are a startup or want a separate team to work on the new project instantly.
Cost Effective Rates

As compared to building your team for the management of the project, the IT staff augmentation will be much more cost-effective.

No Hassle of Recruitment

You will get an expert team to handle the project rather than will interview various candidates and checking their expertise in handling projects.

Rate of Supplies

The staff augmentation services help organisations respond in accordance with the demands or needs of the circumstance or opportunity.

Flexible Time

Businesses can, whenever and without difficulty, take the assistance of workforce augmentation to install at a very good tempo with expertise.
What Does Hiring
Our IT Team & Tech Talent Look Like?
Our flexible IT team augmentation services provide opportunities for startups and organizations to adapt to the ever-changing competitive technology environment. Look at how our IT staff augmentation and managed services look like for our clients.
Tell Us What Skills You Need
Reach out to our experts and share your project requirements, such as team size, skill set, tech stack, and project duration.
We Begin Our Search
Based on your project/skillset requirement, we begin our search and connect you with the right IT candidates.
We Shortlist Candidates
Our team will shortlist candidates based on your project development requirements and share blind CVs to review.
We Schedule Interviews For You
After CV reviews, we schedule interviews with the selected IT professionals and schedule skill tests to facilitate you.
Hire Developers & Finalize Contract
We will create a detailed contract with details like project duration, start date, scope of work, working hours, etc.
Team Work On Your Project
Hired IT professionals will start working on your project and are available till the duration of the agreement.
Regular Project Update
Our team will share regular project updates via established communication channels to ensure everything's ok.
Extent Engagement, If Needed
A week before the contract is completed, our team will reach out to see if you need to extend engagement.
IT Staff Augmentation And Managed

Service Provider

RisingMax Inc. is one of the leading USA-based IT staff augmentation service providers that ensure peace of mind to its clients with reliable resource augmentation solutions.
Short Term Augmentation
Short-term resource augmentation for a few weeks or months, is ideal for businesses with project development with a two to six-month duration. Ideal conditions for short-term augmentation;
Specific Skillset Needed

When a specific skillset is required to complete a project. You don't need these skills in any other project.

Work Overload

When your team handles too many projects, you are looking for someone to temporarily share the workload.

Staff Crunch

When employees are on vacation or leave, and you need experienced IT professionals to complete projects on time.
Long Term Augmentation
Long-term staff augmentation is for projects with more than 6 months duration. A great option to enhance team's skillset and allow remote teams to work closely with the in-house IT team.
On-Demand Talent

When you need IT professionals with the required skillset within a week to fill key roles and complete projects.

Save Employment Cost

When you need professionals that dedicatedly work on your project that are otherwise costly to hire.

Long Term Availability

When you don't want to worry about frequent leaves or sudden quitting. Our experts will be with you for a long term.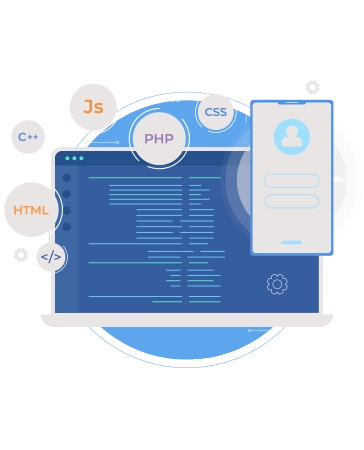 Choose & Build IT Team With
The Right Tech Stack
We have a pool of IT professionals well-versed in cutting-edge software development tools and next-gen technologies. Leverage our flexible and cost-effective IT staff augmentation services to choose and build an IT team with the right tech stack for your project.
RisingMax Inc. IT team members have a minimum of 2 years of experience in any given technology. We can vouch for our software professionals' expertise and skills to handle your complex project needs from design to development and testing to deployment.
Request Free Demo
Frequently Asked
Questions
Why you should go for resource and staff augmentation services?

No matter whether you are a startup or a well-established company hiring staff augmentation companies will always be in your favor only, you can get the work done at flexible hours, cost-effective rates, experienced team, and can increase or decrease the manpower as an per the demand.

How Much Does It Cost to hire staff augmentation companies?

The cost of recruiting a staff augmentation company depends on the size of the project, how many resources the company requires for the project, what type of industry it is, and what is their target audience.

What makes RisingMax Inc. a reliable option?

We have been serving the industry for the last 13 years and have helped multiple global companies for targeting their audience. We have a client retention rate of 80%, and our reviews on the internet tell more about our success story.

How much time does it take to hire us?

You are just one virtual meeting away from hiring for your project. We do not create chaos while delivering our service to the clients. We completely understand the value of time, so we do not make our clients indulge in paperwork more.

How can you pay us for the services?

We are one of the renowned IT staff augmentation companies and follow all the standard procedures of the business. You can pay us with any payment option; we accept payment through NEFT, cheque, third-party payment apps, etc.

How many projects did we deliver yet?

In the last 13 years we have delivered our team augmentation services to more than 5000+ startups and global companies with perfection. Each of our employees is with the experience of more than 5 years and superb skills.

We contacted RisingMax Inc. to develop our Just Ryde app (on-demand taxi booking app). We aim to give passengers more security features and chances to earn drivers. The team listened to our requirements and did a fantastic job. We recommend them for their amazing services.
Manuel
CEO, Just Ryde, USA

SEO Guys at RisingMax Inc. Rock!!! My search for a top-quality SEO service provider in NYC has positively ended at RisingMax Inc. My site was facing some Google penalty issues when I approached them. These guys are perfect in their digital marketing efforts and delivered the best possible result. SEO guys at RisingMax Inc. rock!!
Nika Alison
Marketing Manager, New York

We needed ride-sharing with different panels for customers, drivers, and admin. When we discussed the project with RisingMax Inc, they listened to us carefully and promised to deliver what we wanted. We are glad to say that they kept their promise. We are impressed and may work with them again in the near future.
Anthony Hernandez
USA

I hired them for the SEO of my website upon my friend's recommendation, and I was just amazed at the results and improvement within a month. With their proven and dedicated marketing efforts, they increased my website's traffic, reduced the bounce rate, and boosted the conversion rate. Working with RisingMax Inc. was really good.
Martin Zejda
UFM Underwears, Florida
Previous
Next