Success-oriented PWA Development
In New York
Leverage The Power of Modern Technologies Readily Available On the Web!
At RisingMax, we design, develop and develop faster progressive web applications that ensure smooth performance, even in poor internet connectivity. By keeping the needs of wide industries in mind, we craft PWA solutions integrated with unique features that help deliver meaningful user experiences.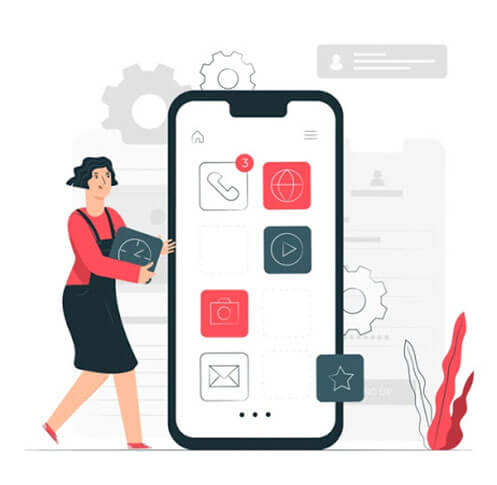 Performance Near To Native App
Combined with the native app and mobile browsers' features, our progressive web apps deliver much similar native-like performance.
Compatible With All Mobile Devices
Our PWA experts develop apps that deliver excellent user experiences across the screen they're accessed or viewed.
Assist With Automatic Updates
Progressive web apps stay fresh. We follow a flexible approach to provide end-to-end support that helps meet audience needs.
Application Shell Architecture
Our brilliant developers craft highly-functional PWAs using the shell architecture, which helps load app data faster on the user's device.
GET A HEAD START WITH A LEADING PWA DEVELOPMENT
COMPANY IN USA
The future of your business must rely on reliable apps that deliver more for less. Business owners have started shifting towards PWAs because of the incredible benefits it offers. As almost every feature of PWA is valuable, it's now your turn to have a superfast transformation. RisingMax is a prime Pwa Development Company in NYC, delivering innovative, progressive web app solutions best suited to your business standards. Leverage the latest code practices, modern technologies, and high-level programming languages; we help improve the quality of PWAs along with thorough testing to ensure its top superior quality.
WHY PWAs ARE WORTHY ASSETS FOR BUSINESSES
SUPERFAST & USER-FRIENDLY
Because of lightweight, PWAs are fast, secure, and user-friendly. Our expert developers have full potential to craft PWAs function at lightning speed.
INDEPENDENT CONNECTIVITY
PWAs can even work in poor network connectivity. Utilizing the offline features, we develop PWAs and ensure accessibility even without the internet.
LOWER MOBILE DATA USAGE
We build progressive web apps in such a way so that they occupy less space on the user's device. It's completely lightweight and requires no updates.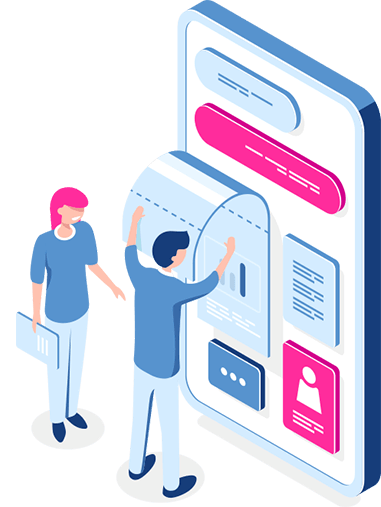 WHY OUR PWA SOLUTIONS ARE LIKE NO
ONE ELSE
Business-oriented Approach
At Rising, we design, develop, and deploy progressive web apps using an industry-proven approach to deliver the expected results.
Dedicated Team Plus Resources
We have a dedicated team and resources required to turn the PWA projects to success at the best prices based on your requirements.
Futuristic & Feature Rich Apps
With a user-centric approach in mind, we aim at building PWAs that are easy to use, install, and deliver enhanced user experiences.
Best Quality In The Market
Our PWA experts are well-versed with the latest techniques and technologies to deliver a product of the best quality.
On-time, On-budget, Goal-focused
We're goal-focused, and the entire process we follow is completely time-bound; means there is timely product delivery within budget.
OUR ONE-STOP OFFERINGS IN PWA
DEVELOPMENT
High-end solutions in progressive web app development. We offer remarkably efficient PWAs that are responsive and aim at meeting unique user needs. Through our offerings, we ensure users get an immersive app experience.
Progressive/Responsive Web Design
All the PWAs designed by us offer seamless performance across different browsers and devices, be it desktop, mobile, or tablet.
Tailored-made PWA Development
The highly professional PWA developers of RisingMax will build a fully custom progressive app with smooth UI and interactive animations.
Application Migration to PWA
You can turn your already built mobile application into a progressive web app for better user experiences, and faster performance.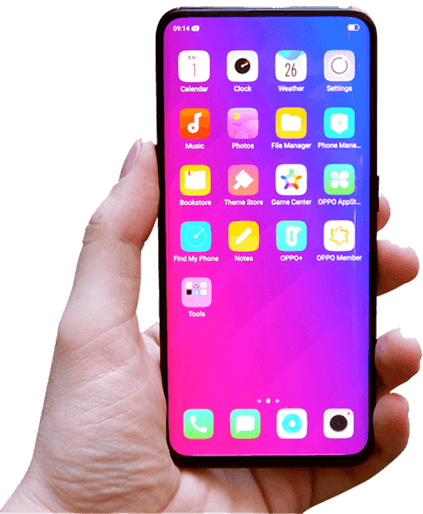 Quality Assurance Maintenance
Our on-demand maintenance services ensure your PWA applications deliver smooth functionality and fulfill the target audience's needs. With a dedicated technical and support team, we are quick in resolving every system's issue.
Fully Secure PWA Development
We have a team of efficient programmers and developers that build PWA with client needs and security in mind. Each of our PWA solutions is protected from unauthorized access using the data encryption, HTTPS facility, myriad of security layers.
Business-oriented PWA Solution
Our Pwa Development Company in the USA excels in the most comprehensive business-oriented PWA solutions around the world. By taking advantage of an innovative tech stack, we build apps that help businesses stand out in millions.
Looking For A Reliable Technology Partner For Your Next PWA Project?
Get In Touch With Us
MODERN TECHNOLOGIES BEHIND PROGRESSIVE
WEB APP DEVELOPMENT
Our crafted PWA solutions are armed with ground-breaking technologies and tools that help entrepreneurs and SMEs boost their brand reach in the digital space.

HTML/CSS

MEAN

MERN

Backbone.JS

AngularJS

Vue.Js

React.Js/React Native

Flutter

Ionic

Node.JS

Laravel

CodeIgniter
PWA Builders With Exceptional
Expertise
We transform your business ideas into excellent Progressive web interfaces with faster turnaround times. As a top progressive web app development company in the USA, we offer PWA development services that are innovative and fully customized to clients' requirements. We have worked for multiple industry verticals like Real Estate, Finance, Retail, Healthcare, and many more.
Hire PWA Developers

End-to-End Testing

Reliable Development and Integrations

Support, Maintenance & Upgrade

MVP (Minimum Viable Product)

MVP (Minimum Viable Product)
BUILDING MODERN PWAs IN
SIMPLE STEPS!
We are Progressive Web App Development Company in the USA popular for elevating your development strategy, strengthening viable solutions, designing seamless experiences, and building apps that add unmatched value to the users' lives. Our aligned PWA design and development phase doesn't take too much time to launch a top product.
First, we understand the requirements, identify the needs, and provide a solution to clients.
With all the gathered information, the structure of the progressive web app is wireframed.
We bring the app to life by designing, developing, and testing it thoroughly before a launch.
Once the app is finally integrated with APIs, we further deploy it plus provide ongoing maintenance.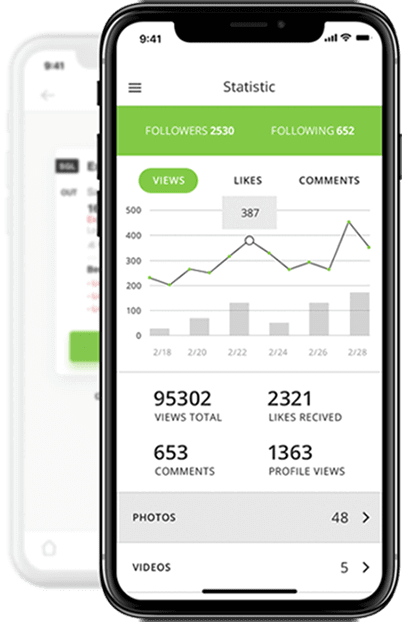 We contacted RisingMax Inc. to develop our Just Ryde app (on-demand taxi booking app). We aim to give passengers more security features and chances to earn drivers. The team listened to our requirements and did a fantastic job. We recommend them for their amazing services.
Manuel
CEO, Just Ryde, USA

SEO Guys at RisingMax Inc. Rock!!! My search for a top-quality SEO service provider in NYC has positively ended at RisingMax Inc. My site was facing some Google penalty issues when I approached them. These guys are perfect in their digital marketing efforts and delivered the best possible result. SEO guys at RisingMax Inc. rock!!
Nika Alison
Marketing Manager, New York

We needed ride-sharing with different panels for customers, drivers, and admin. When we discussed the project with RisingMax Inc, they listened to us carefully and promised to deliver what we wanted. We are glad to say that they kept their promise. We are impressed and may work with them again in the near future.
Anthony Hernandez
USA

I hired them for the SEO of my website upon my friend's recommendation, and I was just amazed at the results and improvement within a month. With their proven and dedicated marketing efforts, they increased my website's traffic, reduced the bounce rate, and boosted the conversion rate. Working with RisingMax Inc. was really good.
Martin Zejda
UFM Underwears, Florida
Previous
Next