We Offer Extensive React Native
Development Offerings
As a top React Native App Development Company in the USA, we are renowned for delivering highly-performing cost-platform mobile apps in the region we operate. We all have one motive - keeping your business going and growing with a highly reputable react native app development agency.

React Native Consulting
Your app idea is just an idea unless you have the right strategy and ideal framework in place. The expert of our react native app development company will understand your app development goals and create a plan that helps you attain a cross-platform app with the feel and look of Native .

Custom App Development
With the most popular front-end ReactJS libraries and extensions, we ensure highly robust and efficient web development. No matter how complex your web project is, all the integrations are handled carefully by our React Native app development company.

React Native Web Development
With the most popular front-end ReactJS libraries and extensions, we ensure highly robust and efficient web development. No matter how complex your web project is, all the integrations are handled carefully by our React Native app development company.
React Native Migration & Upgradation
We stand by to meet your needs whenever you want. Whether the requirement is to reconstruct the legacy mobile app or upgrade your existing one to React Native app, as our native development agency delivers you the desired solutions making it the perfect one.

Full Cycle Product Development
Utilizing the power of React Native to the fullest from ideation to launching. The journey of React Native app development doesn't end at transforming the concept into reality. We're a React Native app development company in the USA keeping up with monitoring your app after deployment.

React Native MVP Development
Do you have budget constraints to transform your app idea? You've reached the right place. Our trustworthy React Native App Development Company in the USA helps build a Minimal Viable Product (MVP) to add value to your business. We leverage this approach to make products visible from day one.
We're Your #1 React Native Leaders; Focus on
Latest Tech Stack & Features!
RisingMax's is a react native app development company in the USA having first-hand experience delivering cross-app development platforms for Android and iOS equipped with exclusive and robust features.
Modular Architecture
As a react development agency we offer a modular architecture that enables developers to upgrade the app with much ease & flexibility.
Cross-Platform Assistance
Cross-platform APIs within this famous Javascript framework work as great tools for developing a fully native mobile application.
Live Reload
With the help of the Live Reload tool offered by React Native, you can see the most recent and more significant changes made by developers in the app.
Open-source Platform
Being a react native app development company that allows the build of universal native mobile apps for Android and iOS from the same existing javascript codebase.
Native Interface
With React Native, mobile apps can be crafted to deliver a native-like experience to users; either using iOS or Android platforms.
Rapid Development
No matter your budget, React Native holds up rapid development that allows the building of applications faster than ever.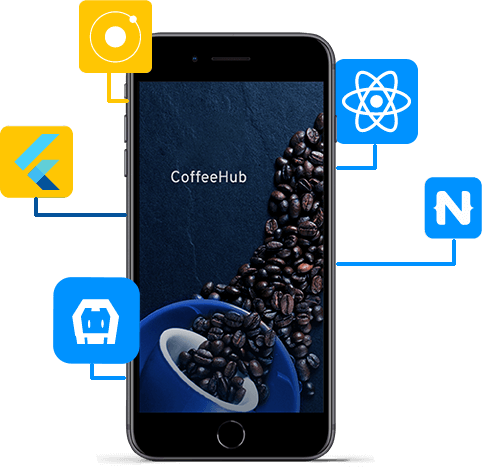 Are you on the lookout for cross-platform app

solutions for your business?
Our skilled React Native app development company will deliver you the best at the estimated time. Have a word with us!
Serving Wide Industry Verticals With Our

React Native Expertise

Our React Native app development company has specialization in offering top-notch React Native app development for businesses from different industries, either they are startups or large-scale enterprises.
Hire The Best React Native App
Developers From RISINGMAX
Partner with the leading React Native mobile app development company in the USA for business-oriented solutions tailored to your requirements. Backed with highly proficient developers, we develop mobile solutions with a guaranteed native feel.
RisingMax is offering best-in-class React Native App Development Services globally that cater to your diverse development needs. The most significant benefit of hiring our developers is that they have developed the apps for different businesses from varied industries using the framework - React Native.
With an out-of-the-box approach, we quickly transform your concept into a highly profitable mobile app. Our React Native app development company grew itself in the most competitive ways to beat the challenges of businesses. With the state-of-the-art and business-enriching Reach Native app development services in place, your business will grow exponentially and deliver better performance and consistency to users.
Faster development & deployment
Years of Real Native experience
On-demand support and maintenance
100% client satisfaction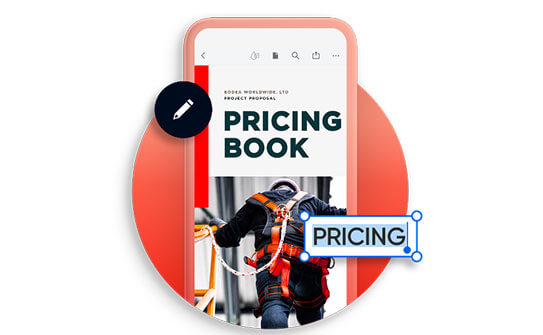 HIRE US AS PER YOUR
CONVENIENCE - OUR MODELS!
We carry development models that are best suited to your project specifications & business goals.
Dedicated Team
Our React Native app development company deals with medium-sized projects that require dedicated attention throughout the process. We have a highly skilled team for the completion of app projects where requirements change frequently. In this, pricing will be done periodically.
Month-wise pricing
Agile Methodology
Working Period - 160 hrs
Fixed-term Model
This model is the best fit if the requirement is for a large React Native project. The fixed-term model allows clients to perform a one-time payment for the entire project—our full-time React Native mobile app development company works Monday to Friday, 40 hours per week.
One-time payment
Agile Methodology
Fixed Timeline
Hourly
The option of hourly basis hiring a react native app development company in the USA is the best for those who have short-term project requirements. If you go for this model, the pricing is done based on the team's hours spent on the specific project. Our experts will provide you guidance whenever you need.
Month-wise pricing
Hourly basis
Convenient approach
Build Your Cross-platform App Faster Than Ever
Employing React Native
Double your business sales plus productivity with our dedicated React Native app development agency
Switch to this technology for faster development without compromising the quality of user experiences
Let's develop visually appealing, user-friendly, & fully responsive cross-platform apps with an open-source Javascript library - "React Native." The idea is relatively straightforward - Code once, then ready-to-go on any platform, Android or iOS.
Rapid development is the key to open the door for winning opportunities. Considered as the new technology - React Native is gaining quick popularity and is the most preferred framework for app development. The most amazing thing that makes React Native and our React Native app development agency unique is its native components, third-party plugins, and extensive libraries that together deliver seamless user experiences.
We're your trusted technology partner who delivers you the best cross-platform app solutions across wide business sizes and industry verticals with 100% customer satisfaction. Faster time-to-market with high data security, there is perfection in our end-to-end React Native app development. Keeping the faster coding standards and interactive UI/UX in focus, we help you get the exact application you dreamed of.
For Your React Native App Development Project
– WHY CHOOSE US?
Over many years, we have been serving businesses with best-in-class React Native app development services in the USA and helped many reach their goals on both Android and iOS.

Agile Best Approaches
Our team of React Native app developers is agile. In the development of React Native app, we implement Agile methodology to continuous scalability and delivery of solutions in a shorter possible time.

Your Vision + Our Expertise
We start with an in-depth consultation and provide you with a proposed solution. Our React Native app development company has vast experience with the framework that allows us to deliver state-of-art React Native apps.

Time-to-Time Project Updates
We provide our clients with timely updates about the project status. Plus, our React Native mobile app developer follows strict schedules to ensure the overall project's delivery within the specified timelines.

DevOps Practices
To deliver a high-quality react native app, we follow DevOps principles as a strategic asset assuring reliable code changes. DevOps practices such as CI, CD, and more come handy in our React Native app development agency .

We're Future-focused
Our job doesn't end at just delivering the workable product. We concentrate on providing the React Native app solutions scalable in the long term. All our products are crafted with future performance in mind.

Bug-free App Releases
Before the delivery of each application, we ensure it works as per the client's expectations. Not just deliver bug-free and flawless applications, we also keep you assisting in the app launch process.

Seasoned ReactJS Developers
Count on our pool of talented developers for the development of React Native app. Right from ideation to deployment, we offer everything to make the React Native development journey the best one.

Flexible Hiring Contracts
Hire us for your next React Native app development project at your convenience, either full-time, monthly basis, or part-time – the choice is all yours. We are available with flexible engagement models.
5 Simple Steps
To Hire Our React Native App Developers!
Once you finally decide to hire our React Native App developers for scalable solutions, we follow a few simple steps to kick start your project.

Requirement Assessment
Our process starts with an in-depth consultation to assess your project requirements, business objectives, and expectations. We establish a roadmap for your React Native app development.
Selecting Hiring Model
Just after the two-way conversation, we recommend the best-suited hiring model along with best-fit resources that meet your demands—our hiring models: full-time, part-time, and hourly basis.

Finalize Project Timelines
Whichever model you pick for your React Native app development project, we further finalize the plan to begin the execution. We set all milestones and deadlines as the way you demand.

Deployment of Resources
We will allocate the dedicated team for the project's execution and hold the dedicated resources necessary to deliver a high-quality working app. Our resources will help you meet your goals faster.

Kick Start the Project
With the project manager, designers, developers, business analysts, and testers in place, we further kick-start the project quickly. Our goal is to turn the project into success at accurate time estimates.
Proven Technologies
That We Use
RisingMax, as the best React Native App Development Agency in NYC, allows you to hire a team of React Native app developers adhering to the latest technologies for the development of cross-platform apps.
NativeBase
InVision
Atom
Ignite
React – Navigation
React – Redux
React – Native – CLI
Enzyme
JavaScriptI
Swift
React
Java
Kotlin
Objective- C
NodeJs
TypeScript
SQLite
Async Storage
Vasern
WatermelonDB
Frequently Asked
Questions (FAQ)
Expertise in React Native development encompasses a broader span of world-class features and functionalities that help you become world-class React Native leaders.
Well, there are a few good reasons to choose React Native for mobile app development. This framework comes with interactive UI, native-like performance, cross-platform compatibility, etc
It's true. Because the demand for cross-app development is growing faster, React Native is a rich ecosystem that enables the React Native mobile app developer to build apps faster with all advanced features in the shortest possible time.
There are several factors on which the React mobile app's cost depends – app size, complexity, app design, features, developer's location, etc.
You can shortlist top-ranked react native app development companies based on your project requirements. Go for a quick interview and pick one you find suitable to your business.
The exact time required to build React Native app is arduous for companies to tell. Just as pricing, the development time also depends upon various factors – project's complexity, the model you pick, etc.
There are several benefits of using React Native framework to develop a cross-platform app – Easy to use, open-source platform, support extensive libraries and third-party plugins.
Yes, you can do this with a professional React Native mobile app developer. Migrating an existing app to React Native framework is as easy as possible with the right skills and expertise.
You can hire a React Native app developer hourly if there is a requirement for a short-term or mid-scale project. The pricing is also hourly based.
Yes, it is necessary because we follow strict NDAs. You can sign the agreement with our developers to turn your project idea into a successful app.
As per milestones agreed, our team will provide you with project updates from time to time so that all your expectations are well met. We use various management tools such as Trello.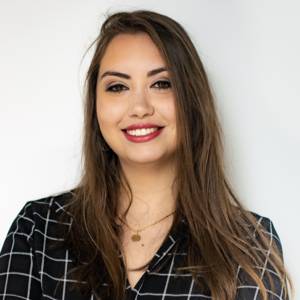 Working with RisingMax to develop my idea has been a great experience. The team does an amazing job of understanding your vision and coming up with creative ways to bring it to life.
Emily Hols
Chief Technology Officer, GoCar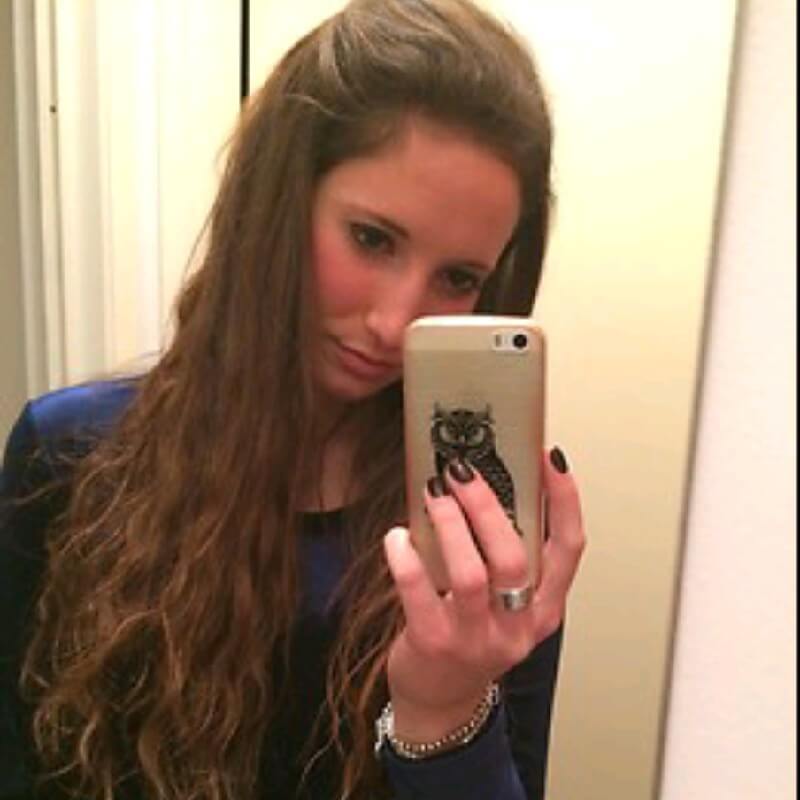 I approached RisingMax to turn my startup idea of building a live streaming application into reality. The first thing that impressed me was an instant response to my query. Being a noob in the mobile development world.
Esha Slah
VP of Sales, Led Hut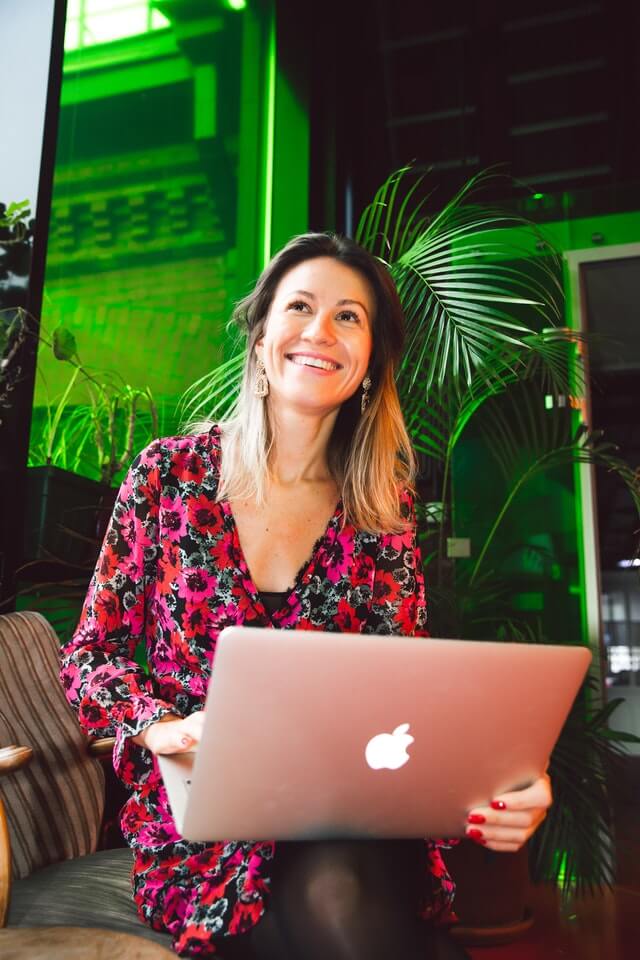 RisingMax has been wonderful! Whatever committed and promised, it's delivered accordingly. From my perspective, there is nothing negative about this company. They were a perfect mix of professionalism, knowledge, advice, and pricing.
Emma
Business Owner, Mighty Delivery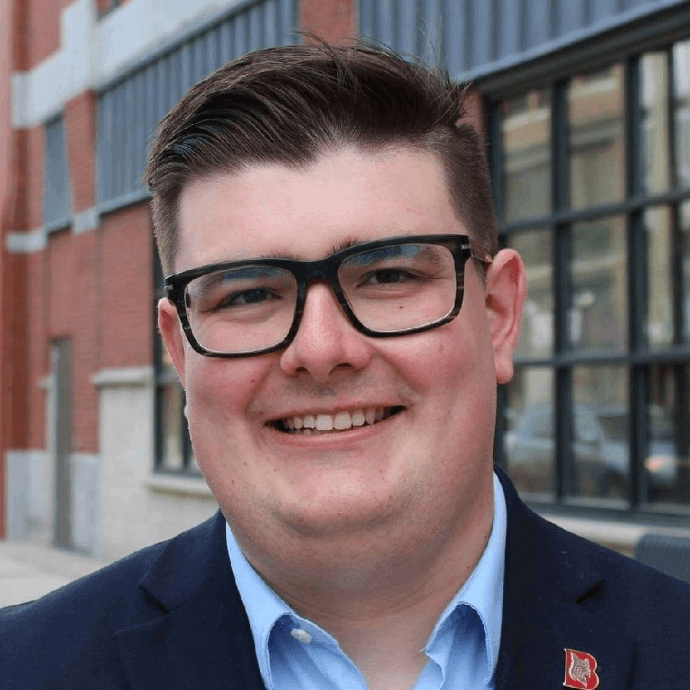 Had a great experience with RisingMax Inc. Offering me unparalleled mobile app development solutions. A dedicated team here built a fully customized and modern UI Android application for my food delivery business.
Jenna Martin
Restaurant Manager, Fivesec Health
Previous
Next