We Cater To Restaurant Businesses With
Online Restaurant Management Software
We feel delighted to serve restaurants with restaurant management system software. Our developers are adept at designing and developing solutions by employing modern technologies.
Custom Restaurant Management Software
Manage your restaurant from anywhere, even if you are not present in the restaurant, and monitor sales, update purchase orders and track inventory with a few clicks.
Restaurant POS Software
Our POS takes care of everything, right from order punching to reporting. A POS built for your restaurant type is enriched with a user-friendly design, convenient setup, advanced analytics, and CRM integration.
Restaurant POS Software
RisingMax's significantly designed restaurant order management system is highly versatile and is suitable for restaurants irrespective of their size and scale. The system is highly user-friendly.
Restaurant Table Management System
We offer a fully integrated restaurant table management software that reduces wait time and keeps the flow of service smooth. With our software, you can manage anything & everything that comes with restaurant table management.
Restaurant Inventory Management
Manage your restaurant's inventory smartly with our POS integrated restaurant inventory management software in real-time. You can manage multiple inventory locations, track wastage, get alerts for reordering, and identify fraud.
Resource ERP System
RisingMax provides a reliable, real-time ERP software system developed specifically for the management of restaurant processes. Our restaurant ERP solution empowers the managers to automate all significant aspects of inventory management, track purchase orders, etc.
We've Got More In Store For You
To Achieve Desired Results
+16%
In Expansion To New Locations
Incorporate Technology To Improve Your
Restaurant Management Functions
Restaurant Management
Restaurateurs have to juggle between various business functions while they strive to deliver delight to the customers. An online restaurant management software can simplify restaurant operations and enable you to render a great experience to the customers every time.
Restaurant Food Ordering App
An affordable, scalable, and fully customizable app for online food ordering can take your business to new heights. It can serve you with features like menu management, push notifications, report analytics, and loyalty programs.
Delivery Boy App
Track the delivery process with utmost convenience with integrated features like order management, chat system, and live tracking. The platform is enriched with delivery boy features to let the user get food delivered to their doorstep without any trouble.
Customer Loyalty Programs
Restaurant loyalty programs possess high potential in encouraging customers to stay loyal to their restaurant. We empower restaurant owners to gain loyal customers by incorporating loyalty programs and increasing the customer retention rate.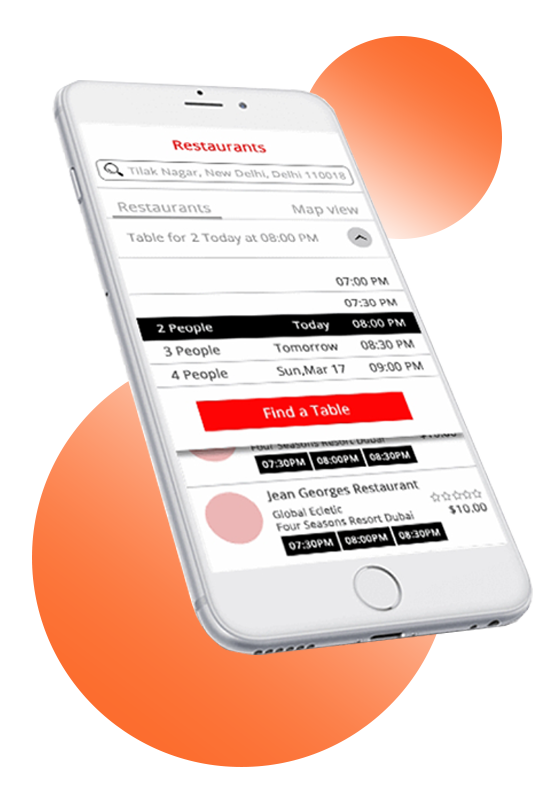 Need An All-In-One Restaurant
Management System Software?
We are just a click away. Hire us to explore the world that is outside the age-old methodologies of managing your restaurant business.
Table
Reservation App
Our solution puts you in control of your table management and reservations and takes off the burden from your shoulder. The app developers at RisingMax are experts at developing robust solutions that put restaurateurs and their customers at ease when making table reservations. Know the status of your table in real-time and manage all your reservations from a single device using real-time data.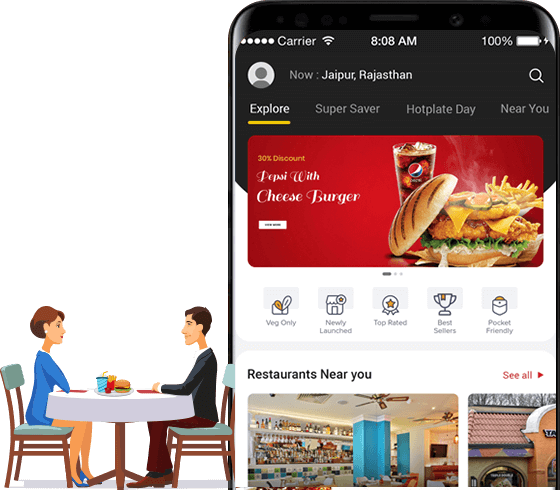 Restaurant POS Software
Development Services
Real-time menu editing and item changes
Custom alternative payment method platforms
Custom menu and guest management modules
Payment integration with mobile, payment terminal & desktop platforms
Authentication & security features integration
Integration of guest management & loyalty software POS platforms
Fully integrated payment processing solutions
Custom integration with in-restaurant payment terminals
Comprehensive Sales Report
Improving Customer Retention
Automate your complete reporting and analytics to obtain detailed sales reports of not only one outlet but multiple outlets at various locations. The reports that you will obtain through our software will be in real-time even when you are not available around physically. Our restaurant management system software also enables easy assessment of misappropriations, if any, happening at your outlets.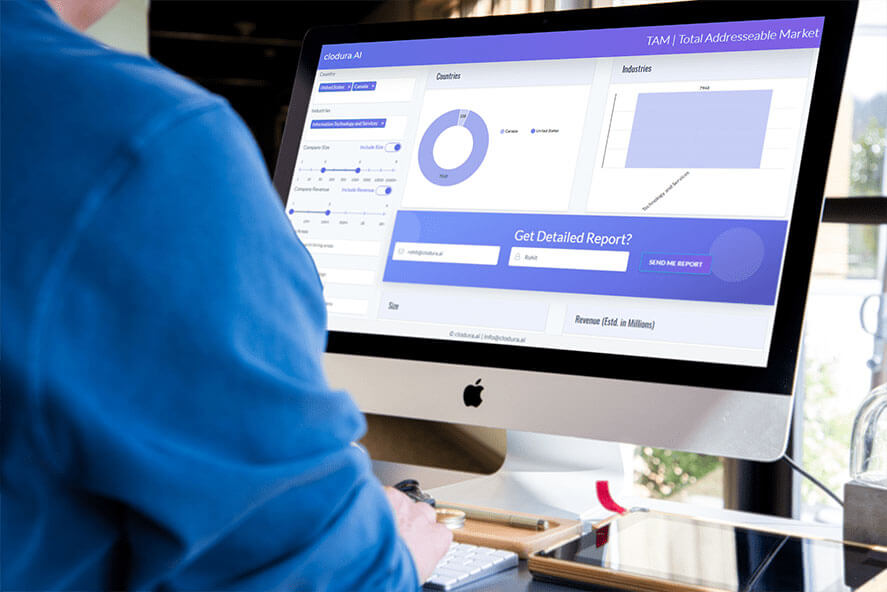 Real-Time Restaurant
Inventory Management & Tracking
Now is the right time to get organized and take action! Manage your restaurant inventory more effortlessly with RisingMax's comprehensive restaurant inventory management and tracking software. Restaurant inventory management software helps restaurant owners automate tasks, keep track of inventory movements, avoid food waste/shortage, and improve their bottom line.
Experience The Business Boosting Benefits Of A
Restaurant Management System Software
You do your thing of serving your customers with pleasing experiences. Leave the management to us.
Talk To Us
End-to-End Restaurant Inventory
Management System Software
Adjusting Inventory Levels With Sales

The software helps in automatically adjusting the inventory stock levels in real-time as soon as orders are received.

Optimizing Inventory Based On Orders

Based on sales forecasts, historical usage, and PAR levels, the system helps optimize stock levels effectively.

Placing Orders Just In A Few Clicks

Order placing is quick as the system involves the electronic exchange of details with local vendors and suppliers.

Spot Check For Stock Levels

A robust inventory management system helps detect waste, loss, theft, and delivery errors for actual vs. expected inventory levels.
Exciting Features For
Restaurant Inventory Software
Get your hands-on powerful inventory management software to automate the counting of day-to-day inventory. Our integrated suite of features helps you save money, reduce waste, and much more.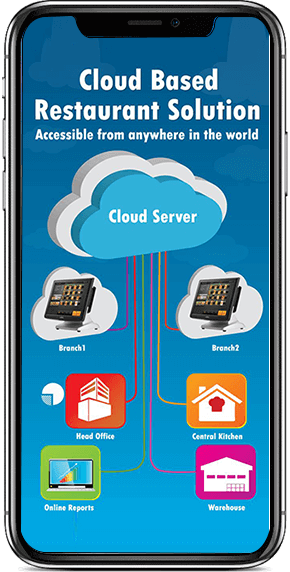 Cloud-Based
Solution
Managing restaurant inventory is not more of a hectic job as it is easy to control everything from anywhere. Thanks to our cloud-based inventory management tools that allows
Understanding of items usage in real-time
Streamlining operations with a centralized cloud solution
Overseeing the entire vendor negotiation process
Automotive Inventory
Tracking of Inventory In Real-Time
Keep track of inventory in real-time with our automatic restaurant inventory tracking software. You can know the exact levels of raw ingredients and non-food items. Software helps you
Minimize the amount of time and effort spent on manual tracking of inventory
Quickly spot-check for actual vs. expected stock levels with the use of scan bar codes.
Reduce the time involved in creating stock orders by setting PAR levels for every item on the menu.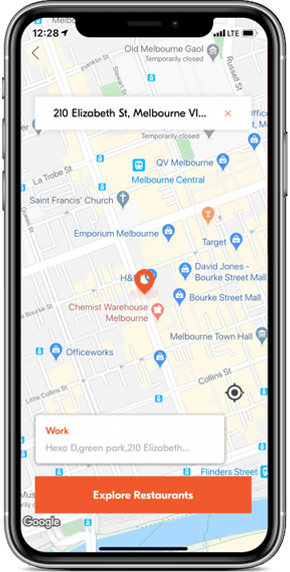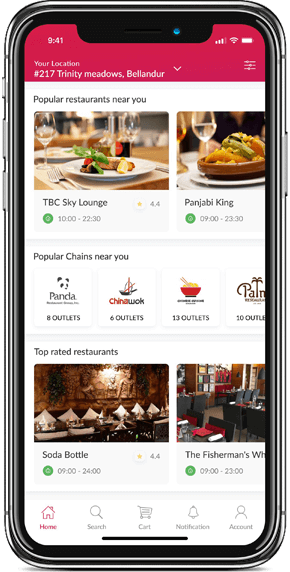 Order
Management
To ensure order accuracy and negotiate better prices, restaurant owners can use essential data from the system to build better reporting. An order management system helps
Optimize stock levels and order costs based on real-time forecasts
Receive warnings if an entered order quantity is higher or lower than the usual amount ordered
Ensure all orders are appropriate or not
Task
Management
With the software in place, restaurant owners can reduce their time spent on administrative tasks. A system allows simplifying complex workflows by assigning tasks to the team automatically. Additionally, you can
Setting reminders, due dates to complete tasks, etc
Customize your menu with only relevant information
Check the status for the current task and make suggestions from anywhere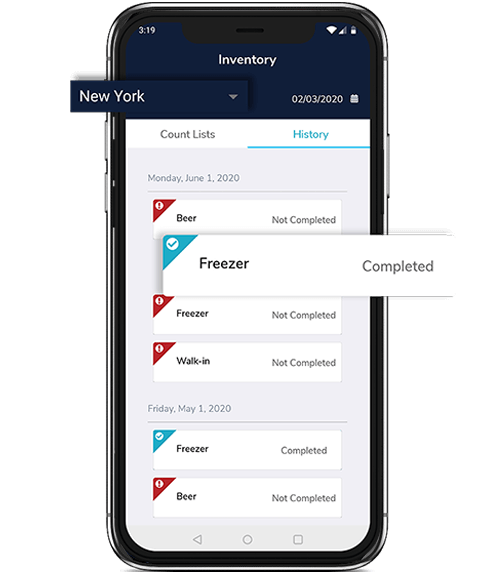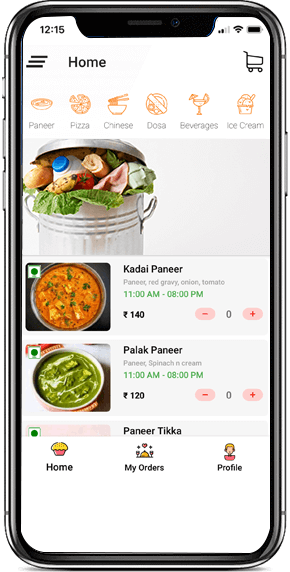 Food Waste
Prevention
For accurate ordering and forecasting, it is vital to keep track of food waste. Within powerful software, managers can get insights that help further prevent wastage. A software helps
Optimize stock levels based on real-time forecasts
Identify which recipes tend to produce the most waste
Recipe
Management
Streamline the way of managing the recipes inside the restaurant. When you have an inventory management system, you can quickly determine the cost per plate, track food inventory needs, and forecast how to create a menu that helps impact your bottom line.
Gain more visibility into your cost of goods
Effectively manage stock levels to support overall demand
Monitor how changes in operating expenses will impact future
Why Go For A Software That Can Manage
Your Restaurant Business?
Enhanced Productivity
The restaurant table management software handles time-consuming tasks like table distribution. Your staff can then focus on other activities that boost business growth and enhance customer experience.
Retain Loyal Customers
Highly customized loyalty programs are a sure-shot way to retain customers and give them a bundle of reasons to keep coming back to your restaurant. You can directly target your customers through a smart loyalty program.
Reduction Of Errors
There is less chance that the person preparing the order will commit any error due to the automated order procurement. With the help of our software, the staff can see the orders displayed on the screen.
Automatic Analysis
The software is integrated with a feature that facilitates the automatic generation of reports on the implementation of loyalty programs and discounts. Further, the reports prove to be helpful in developing suitable strategies for business growth.
Why Is RisingMax The Right Choice To Get An Online
Restaurant Management Software Developed?
Customer-Centric Services
At RisingMax, we develop customer-centric solutions. We first identify the pain points of each client and conduct in-depth research on the respective industry before offering a tailor-made solution to them. Our development approach advocates providing unique solutions to each customer.
Integration Of Time Factor
We develop solutions for restaurant businesses that enable them to procure and deliver orders in time. RisingMax's restaurant order management system is an all-in-one solution to assist restaurant owners in providing time-bound services and working for customer delight.
Simplified Payment Processing
Unless you are a cash-only eating outlet, you need to have a system in place that accepts digital payments. Our restaurant order management system includes a built-in POS system to make payment processing easier while saving the costs of purchasing a separate device.
Holistic Monitoring
Our software solution is backed by functionalities that let business owners get a bird's eye view of their restaurant. You can obtain a comprehensive view of your restaurant business and strategize accordingly for the future.
Boost Efficiency
Increase the efficiency of your restaurant operations while leveraging the potential of software that manages the working of a restaurant and automates its functions. With the reduction in chances of error occurrence, you will see improved efficiency levels in your business journey.
Loss Reduction
Partnering with RisingMax and bringing our restaurant order management system to your service can bring a reduction in losses in your business. Automate your processes with our restaurant management software.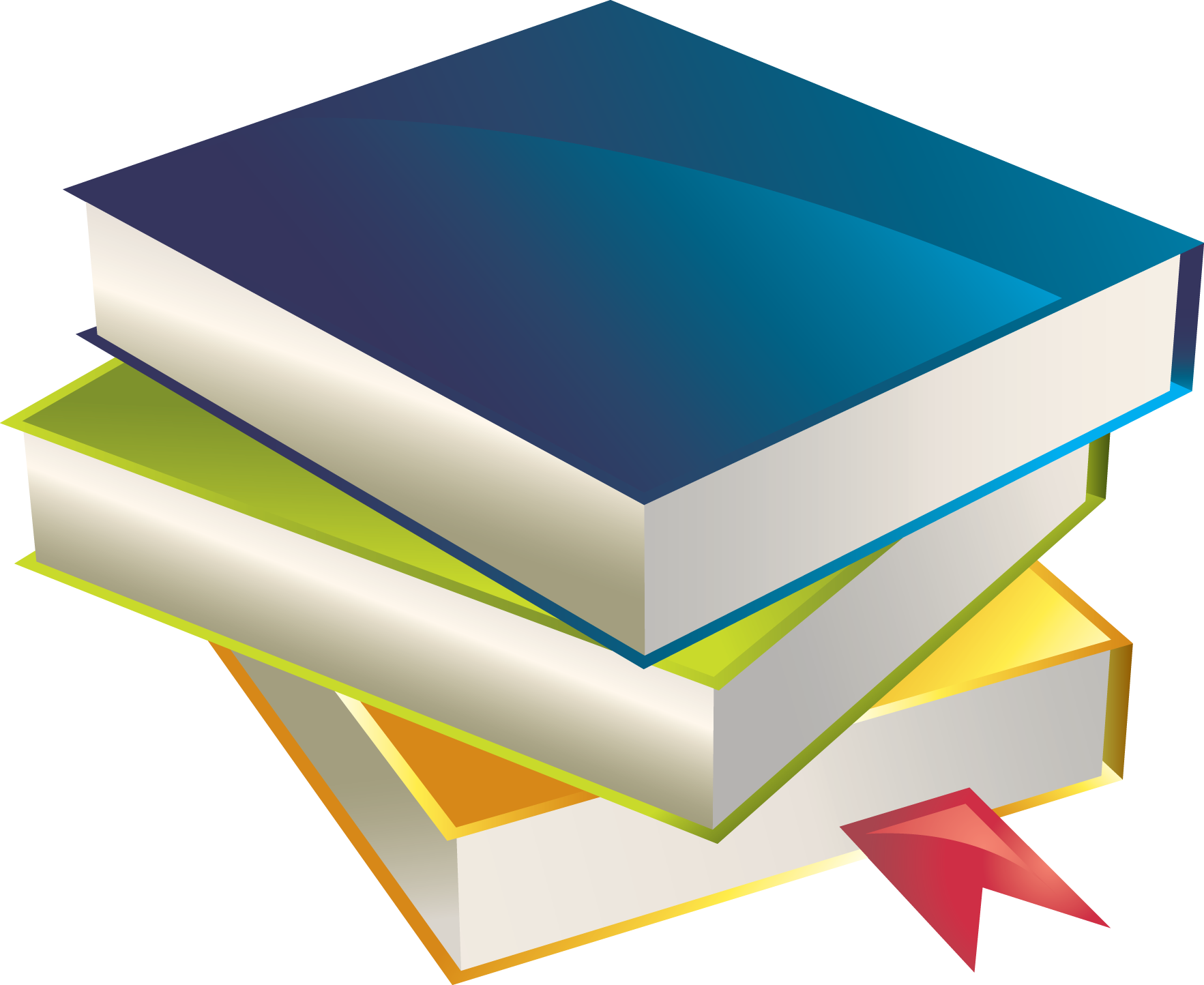 Establish A Sensible Online
URestaurant Management Software
Discover our exceptional and rich solutions to make restaurant management an uncomplicated process.

We contacted RisingMax Inc. to develop our Just Ryde app (on-demand taxi booking app). We aim to give passengers more security features and chances to earn drivers. The team listened to our requirements and did a fantastic job. We recommend them for their amazing services.
Manuel
CEO, Just Ryde, USA

SEO Guys at RisingMax Inc. Rock!!! My search for a top-quality SEO service provider in NYC has positively ended at RisingMax Inc. My site was facing some Google penalty issues when I approached them. These guys are perfect in their digital marketing efforts and delivered the best possible result. SEO guys at RisingMax Inc. rock!!
Nika Alison
Marketing Manager, New York

We needed ride-sharing with different panels for customers, drivers, and admin. When we discussed the project with RisingMax Inc, they listened to us carefully and promised to deliver what we wanted. We are glad to say that they kept their promise. We are impressed and may work with them again in the near future.
Anthony Hernandez
USA

I hired them for the SEO of my website upon my friend's recommendation, and I was just amazed at the results and improvement within a month. With their proven and dedicated marketing efforts, they increased my website's traffic, reduced the bounce rate, and boosted the conversion rate. Working with RisingMax Inc. was really good.
Martin Zejda
UFM Underwears, Florida
Previous
Next