Transforming The Future With
Home Health Care Management Software
Scheduling

Accurate and automated scheduling is crucial for corporate expansion.

Streamlined Billing

A comprehensive package of billing options to make your experience simple.

Special Reporting

Customized business reports made-to-order to encourage business growth.

State EVV

Solutions for electronic visit verification that satisfy your state's EVV criteria.

Homecare App

A multilingual tool to boost productivity and simplify tasks for caregivers.

Family Portal

A free, dedicated family portal that is safe to keep everyone informed.
Sensible Billing

A full range of reliable billing systems that enable quick payment processing.

Special Reporting

Real-time business insights with unique data reports that are just for you.

Human Resources

Simplify strenuous hiring procedures and staff management for your business.

Caregiver Training

A learning management system with many thoroughly researched courses.

Nursing App

A multilingual tool to boost productivity and simplify tasks for caregivers.

Agency App

On-call coordinators and agency staff can manage business on the go.
Franchise Development

Franchise Development is in charge of overseeing the hiring procedure.

Corporate Intranet

Connectivity between the corporate office and field staff of a franchisor.

Franchise Opener

Assists in controlling the difficult franchise onboarding procedure.

Information Manager

This feature offers an innovative paperless franchise organization.

Collective SMS and Email

The most effective channel for communicating with caregivers.

Corporate Marketing

It offers a dynamic franchise organization that is paperless.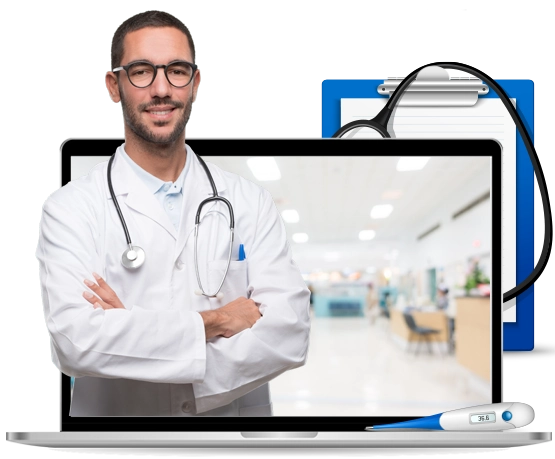 Expand Your Business Reach With
Home Healthcare Solutions Needs
RisingMax offers you nearly everything you require to launch your home healthcare business at a very reasonable cost. We take care of everything for you, whether it's software for home care agencies to manage your business, a website, a logo, or business cards.
Home Healthcare Software
Online Marketing
Website
Mobile Application
Get Started
Build A Home Care Management Software To Enhance The Healthcare Industry With Decentralized Technology And Broader Scope
Shape the future of the healthcare industry with the most advanced decentralized technology and boost the marketplace by turning the economy.
Reasons To Choose
Our Home Health Care Management

Software

Our highly advanced OpenSea Clone script is designed to support various industries, including art, music, real estate, domain, sports, and many more.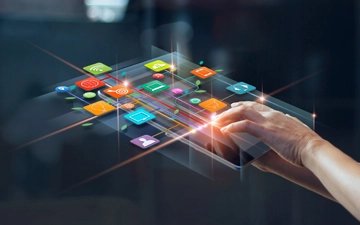 Easy-to-Use
Utilize straightforward and easy to manage workflows to increase efficiency of your care staff both in the field and the back office.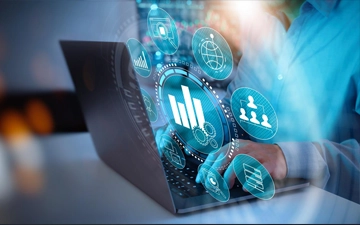 Advanced Analytics
Our care coordination tool facilitates 100+ custom reports for custom data reporting to help you make smarter decisions.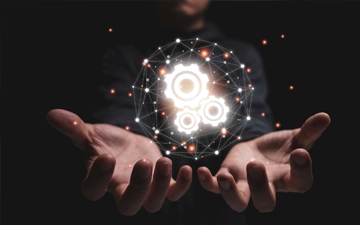 Customizable
Homecare software has various features that you can use to customize the system to fit how you conduct your business.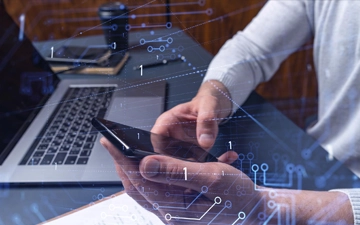 Complete Integration
Get one solution for scheduling, point-of-care operations, business intelligence, and analytics for caregivers and clients.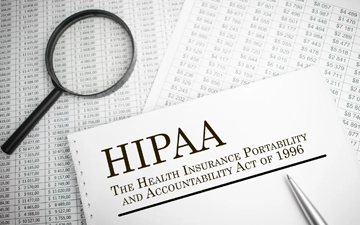 HIPAA Compliant
We provide a home care software solution for managing all aspects of home care operations that complies with HIPAA.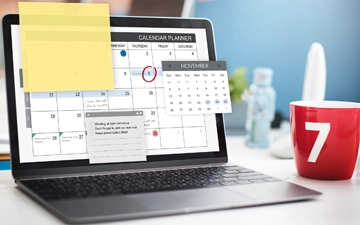 Automated Scheduling
You can spend more time promoting your brand and improving earnings with the software's one-click robust scheduling.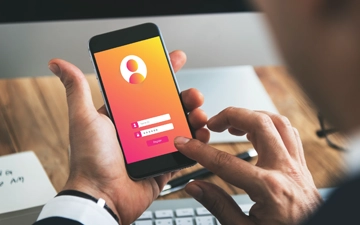 Mobile Application for All
Everything you need to manage your agency is at your fingertips, with a different experience for each role, either online or offline.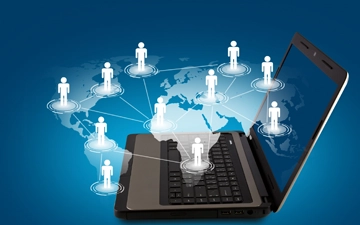 Family portals
Using chat, messaging, and family portal connectivity, keep your clients, carers, and their families connected and involved.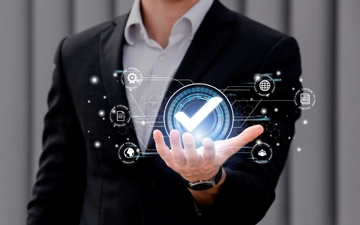 Advanced EVV
Our home healthcare solutions provide EVV features to maintain compliance, lower claim errors, and increase revenue.
Real-time Collaboration And Scheduling Software

For Home Care
03
Easy & Verified Visits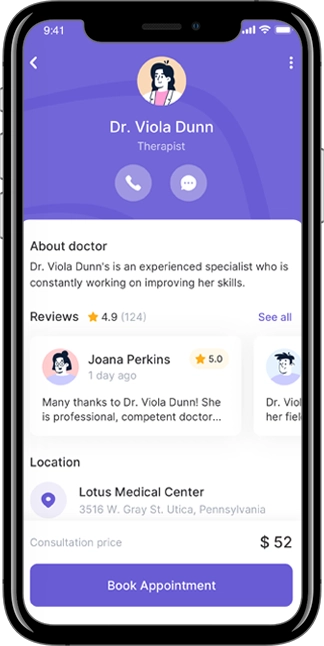 06
Clinician Communication
Join The List of The Leading Healthcare Industries With Futuristic Featured and Advanced Technology
Boost the market with home health care management software for ease of attending and making ways for the users.
Exceptionally
Easy-to-use Home Health Care Technology

Solutions

The home health care software from RisingMax provides homecare agencies with maximum efficiency, is simple to use, and is reasonably priced. We create a comprehensive software platform that combines all the operations of a care coordination tool.
Scheduling & Intake
The intake, eligibility verification, and scheduling appointments are all optimized by the RisingMax home health care scheduling software. You can quickly and securely book whole episodes of care after receiving referrals, manage authorizations and eligibility, and view all visits by disciplines on one calendar.
Care Delivery
You can coordinate healthcare services throughout your agency with our home health agency software's innovative and simple charting solutions. HIPAA-compliant communications, streamlined daily plans, responsibilities, and paperwork for providers, real-time oversight via electronic appointment validation, and offline monitoring are just a few of the features offered.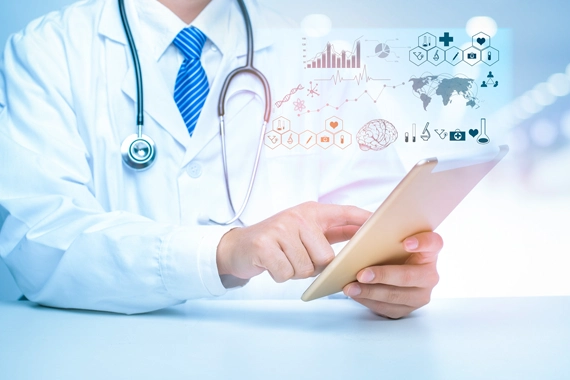 Assured Quality
RisingMax expedites quality control for each team member and department in your company. With the help of our home health care management software, you can customize quality assurance (QA) for your organization and personnel, route documentation, spot OASIS problems immediately, and maintain survey readiness and compliance.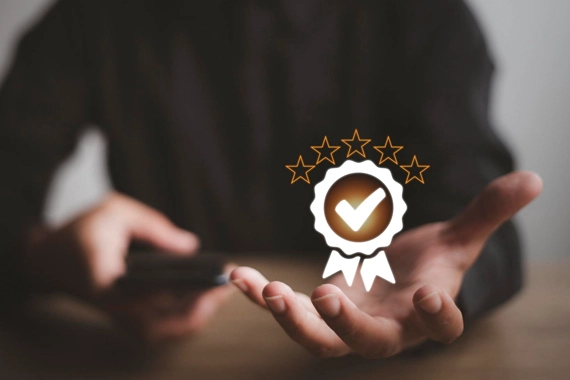 Managing Claims
To reduce and enhance your primary care billing cash flow, our home care management system quickens the payment process for patient care and Medicare patients. As consultations, purchases, and claim evaluations are finished, you can group and submit claims immediately using a single, straightforward workflow.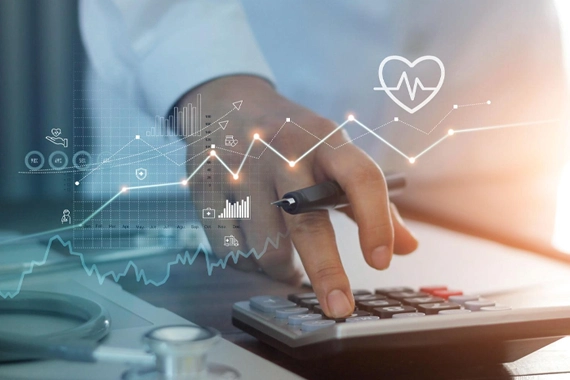 Financial Disclosure
Our software enhances financial results using systematic revenue recognition, displays, and regular updates. Care cycle solutions home health software speed up the revenue cycle and give you more budgetary management and insight into effectiveness across locations.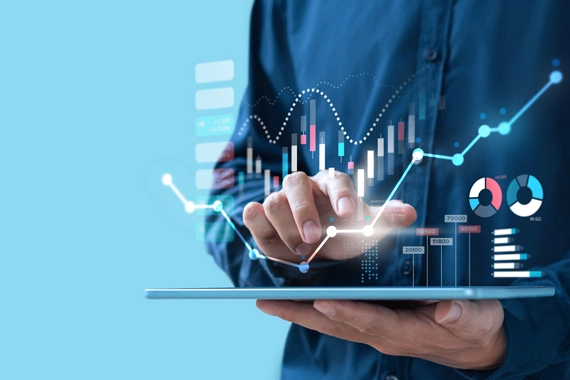 Anticipatory Modelling
Organizations need conveniently available data and effective predictive insights to improve treatment and stimulate growth as the home care industry transitions to valuation care. The most advanced data analytics solutions available in the homecare market for improving patient outcomes, demonstrating performance, and increasing census are RisingMax care analytics for homecare and valuation information for healthcare.
Captivating Features of

Home Health Care Technology Solutions
Analytics and Dashboards
You get to choose the source of detail that your organization's customers can access, and we present all data in one location.
Accessible DDE
Additionally, our healthcare software provides a comprehensive report with pertinent data to easily identify the DDE system.
Report Generation
You can grasp your agency's operations by enabling you to generate reports on healthcare costs, revenue, and other factors.
Live Observation
The software includes "live monitoring" functionality, a potent tool that gives you a minute-by-minute view of house visits.
Mobile-Ready
All devices are optimized for use on our full platform. The cloud securely stores all data, making it accessible from any location at any time.
Administration of Medication
Our healthcare software offers rapid and simple identification of impending drug administration based on the scheduled times.
Document Retention
Documentation for clients and employees can both be stored. In your software, you can set permissions to categorize your papers.
Payroll
You can keep records of the pay rates for each caregiver and figure out each employee's gross compensation for the pay period.
Pre-Billing QA
Before charging for monitoring activities, the healthcare software gives a rapid overview of any missing items for all your patients.
Assessments
The software provides OASIS assessments to assist organizations in evaluating their patients while adhering to the regulations.
Enhance RisingMax

Home Health Software's Capabilities
Electronic Visit Verification
Verify Home Visits
Simple Patient Signature
Real-time Oversight
Immediate Visit Proof
Patient Care Insights
Advanced Analytics Solution
Patient Visit Utilization
Actionable Insights
Specialized Utilization Insights
Business Intelligence
Analyze Key Performance
Enhance Performance
Expand Revenue Opportunities
Allocate Resources
Document Management
Streamline Workflows
Ensure Secure Care
Realize New Efficiencies
Simplify Intake
Choosing RisingMax Inc. For
Delivering Homecare Management Software
Cost-effective

Our app solution was created specifically with healthcare providers in mind, aiming for efficient operations at affordable costs.

Scalable and Reliable

Our healthcare app is reliable and expandable to any number of users, making it simple to grow your company in the future.

High Security

We strive to provide enterprise-grade security while producing swift and decisive healthcare mobile applications.

Task Conversation

Talk to one of our industry experts about your idea. We will respond to your questions and give you the appropriate information.

We contacted RisingMax Inc. to develop our Just Ryde app (on-demand taxi booking app). We aim to give passengers more security features and chances to earn drivers. The team listened to our requirements and did a fantastic job. We recommend them for their amazing services.
Manuel
CEO, Just Ryde, USA

SEO Guys at RisingMax Inc. Rock!!! My search for a top-quality SEO service provider in NYC has positively ended at RisingMax Inc. My site was facing some Google penalty issues when I approached them. These guys are perfect in their digital marketing efforts and delivered the best possible result. SEO guys at RisingMax Inc. rock!!
Nika Alison
Marketing Manager, New York

We needed ride-sharing with different panels for customers, drivers, and admin. When we discussed the project with RisingMax Inc, they listened to us carefully and promised to deliver what we wanted. We are glad to say that they kept their promise. We are impressed and may work with them again in the near future.
Anthony Hernandez
USA

I hired them for the SEO of my website upon my friend's recommendation, and I was just amazed at the results and improvement within a month. With their proven and dedicated marketing efforts, they increased my website's traffic, reduced the bounce rate, and boosted the conversion rate. Working with RisingMax Inc. was really good.
Martin Zejda
UFM Underwears, Florida
Previous
Next