Give A New Definition To Your Taxi Business
With Our Next-gen Taxi App
RisingMax is the answer to entrepreneurs looking for the best taxi development company in the USA to craft on-demand taxi app solutions. We deploy a team of experienced developers to craft a solid platform equipped with all the needed features that help grow your taxi business in the longer run.
Customer App
Give your customers the best possible experience by allowing them to book a taxi from anywhere seamlessly with our feature-rich customer app.
Driver App
Keep drivers efficient and productive with a feature-packed driver app. The app has a host of features required to get the job done the right way.
Master Admin App/Panel
Through a robust master admin panel, you can add, manage, and keep track of drivers, passengers, trip details, and rides under one roof.
AI-Powered Chatbot
The AI-enabled taxi dispatch system is a real game changer allowing taxi businesses to achieve efficiency in operations and deliver enhanced experiences.
Omni Channel Marketing
We bring a fantastic omnichannel marketing strategy in use that helps taxi businesses to remain competitive and pave the way for potential customers.
Inbuilt Loyalty Program
The in-built loyalty program within the powerful taxi app allows admins to attract more and more customers, which leads to greater brand awareness and ROI.
Account Management
Accounting capabilities within a taxi app help managerial accountants to handle financial processes with ease – cost monitoring, audits conduct, etc.
Smart Analytics Dashboard
The smart Analytics dashboard inside the taxi app allows you to access meaningful information to make informed business decisions.
In-built Customised Loyalty Program to Revolutionize your
Taxi Business Overnight
+52%
In Memeber Enrollments
Drive product adoption & engagement
Improve product adoption with loyalty management software and turn more and more users into paying customers. The team at RisingMax enables you to deliver a pleasant customer experience with powerful software integrated with personalized reward options. Our developer builds loyalty programs for maximum engagement in the channels customers prefer.
Increase Customer Retention
To attract customers and retain them, discount coupons and promotional offers are great alternatives. With our high-end technology and global experience, we bring you a product that helps modernize your taxi business. Our personalized loyalty programs created within the taxi app help build stronger relationships with the audience. With loyalty management software, you can track, manage, and retain customers longer.
Scale your customer
Let's, together with the power of technology, reshape your transport business and take it to a new level. We at RisingMax, empower marketing teams to develop customer loyalty programs without bringing adequate development skills and other resources. We can also help you add proven programs to your library to grow your customer based and revenue.
Referral Marketing
Let your customers have an opportunity to earn reward points with a feature-rich taxi app. With our infinite taxi management software, we allow users to have a chance to earn rewards by recommending apps to friends and family members. Admins can also prefer offering privilege points as rewards once the passenger arrives at the destination and ends the trip.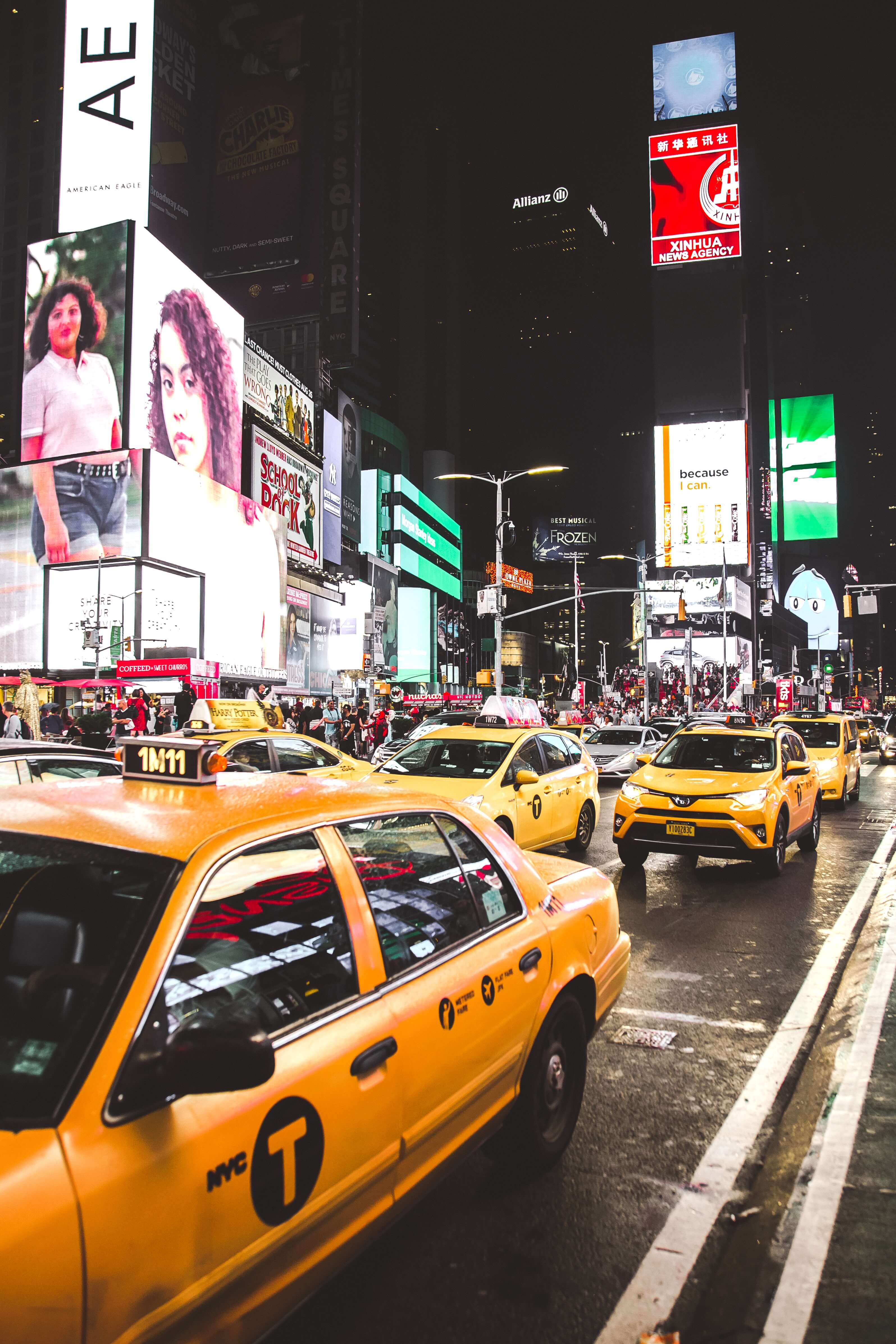 Launch Your Ready-made Taxi App In
Less Than Your Estimated Time
Connect with our experts for a faster launch of a ready-made Taxi dispatch system well-crafted with a loyalty program. A fully customized taxi app helps you reach more valuable customers and meet your business needs.
Talk To Us
Dispatch Software or System Trusted By
Top Taxi Companies Globally
Over the years, we have successfully served taxi businesses to increase profits, scale their operations, and enhance brand value exponentially. We take technologies in new directions to build automated taxi dispatch software supporting high-precision traits.
Predictive Analytics

Make well-informed business decisions through predictive analytics generated with the help of AI technology

Business Growth

Accelerate your business growth and build new milestones by understanding your business challenges

Faster Deployment

A quick to deploy taxi dispatch software that let your taxi business or startup grow at a faster pace

Marketing Support

Dedicated support & inbuilt marketing features with a taxi app help you deliver smooth performance
Dedicated Taxi Booking
App For Passengers
Wow the precious customers by delivering the best traveling experience that comes with a feature-packed customer app. We build a seamless cab booking app for passengers with all essential features and interactive UI/UX.
Customer App
RisingMax's ready-made dispatch software crafted as per your business needs provides customers easy booking and traveling experience.
Quick & Hassle-Free Bookings
The intuitive user interface within the taxi dispatch software allows customers to make faster bookings just in a few taps. A customer can pick one of the ride options, select the location, get a fair estimate, and book a taxi of preferred choice.
Real-time Updates/Tracking
Within a taxi app, passengers can track the vehicles, drivers, and their locations in real-time on an interactive map, including accurate ETA information. Plus, customers will also get regular alerts related to cab arrivals via push notifications.
Secure & Seamless Payments
Within the passenger app, multiple payment options are available for secure and easy payment. Customers can pay for rides using one of the secure payment options from the app and receive digital invoices via mail.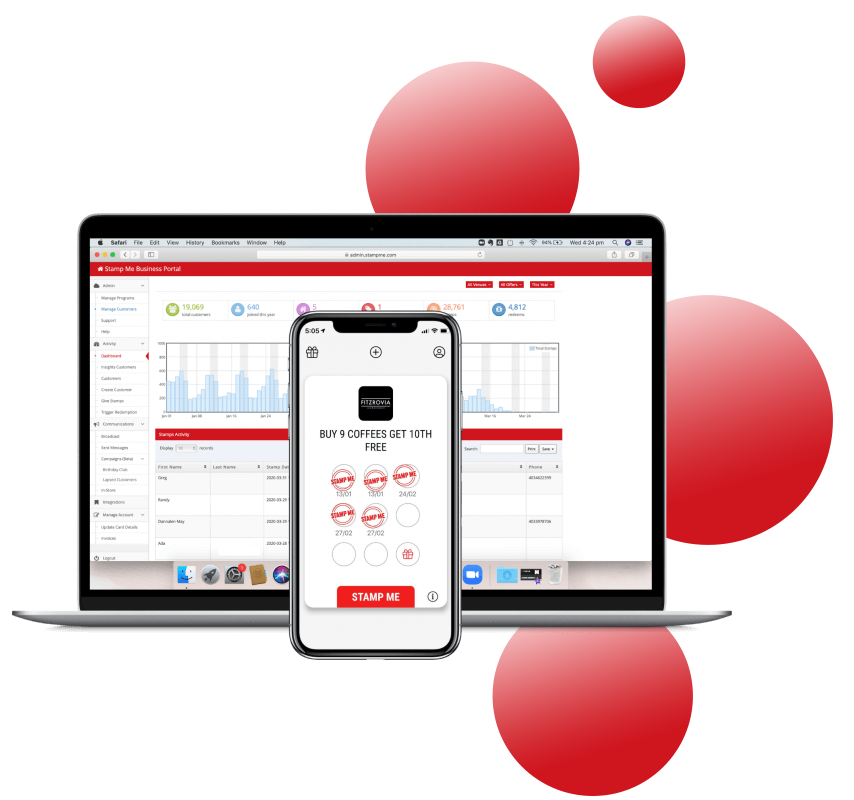 Dedicated Taxi Booking
App For Drivers
Our feature-packed taxi booking app has everything for drivers to get the job done the right way and keep them productive all the time. A ready-made taxi app connects drivers with customers and makes the ride-booking hassle-free.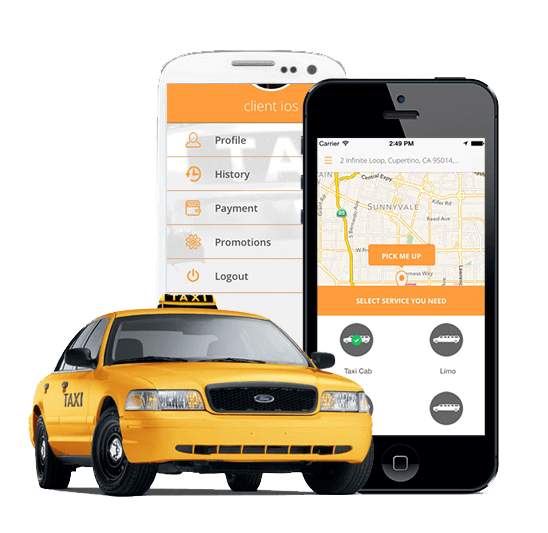 Driver App
A fully functional taxi dispatch system makes the ride handling and customers' requests acceptance more seamless than ever for drivers.
Real-time Requests
Live customer requests are sent to the drivers to accept for the ride to begin. Inside the taxi dispatch system, there are two options for drivers to either accept or reject the request as per their availability.
Track Earnings
With the help of valuable insights, a complete breakdown of driver earnings is done from time to time. Drivers can track their daily earnings and entire history using the earnings tab available within the app.
24/7 Help & Support
End-to-end in-app support is provided to drivers using a taxi app. All driver-related concerns and queries can be addressed and resolved by having in-app support.
AI-Powered Admin Panel For Managing
Drivers & Customers Easy
Have complete control of your whole taxi business with our easy-to-access admin dashboard. A powerful dashboard allows admins to manage the activities of both drivers and customers efficiently.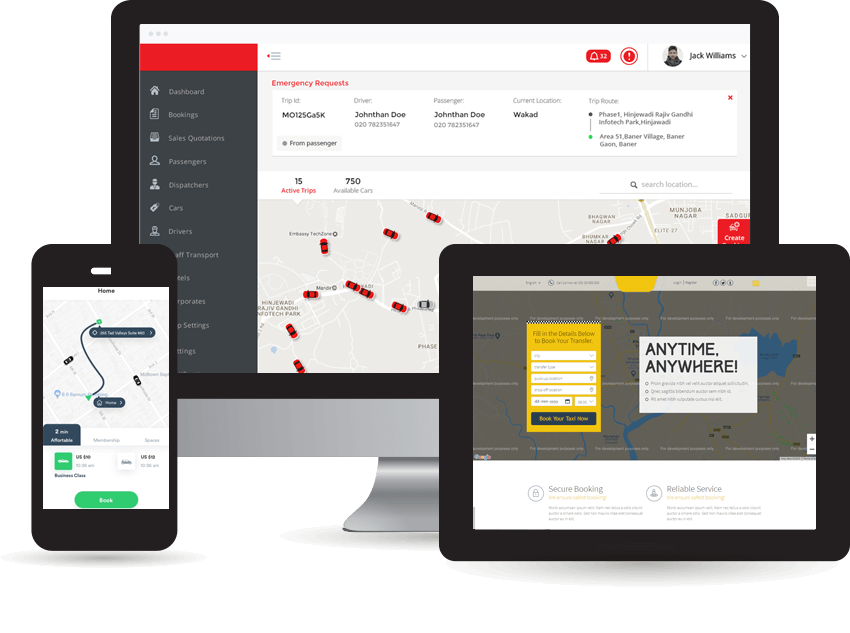 Admin Dashboard
The admin dashboard displays a complete view of all the activities and real-time statistics, including drivers, active passengers, total earnings, and many more.
Real-time Fleet Tracking
Admins can keep an eye on the entire network, including real-time fleet availability and the current location of passengers and drivers on a map.
Reporting & Analytics
With the reporting section inside the taxi app, admins can track drivers' and customers' reports, including trip history, active/canceled trips, etc.
Payments Management
An interactive dashboard allows the admins to manage the payments seamlessly – right from ordering the accounts, payment modes, commissions, etc.
GPS Tracking System
The most attractive facility you will get within our ready-made taxi app solution is GPS tracking. Once the trip begins, both drivers and customers can track each other's locations. With a taxi app, the user's location is identified and updated instantly throughout the journey on a navigation map.
Automated Fare Estimation
Based on the location, trip duration, and distance traveled, the fare is calculated. Such an in-built feature inside the taxi app allows the passengers to get the fare estimate of their rides before making a booking. On the ride completion, payments are made, and further E-receipts are generated.
Flexible Payment Methods
Integration of payment gateway delivers smooth customer experiences. By choosing any of the options in the taxi booking app, customers can make payments quickly and faster. When customers register on the taxi app, one-time authentication will be performed to fetch credit details for payment processing.
#1 Trusted Taxi Dispatch Solution Provider In the
USA With End-to-end Support
We deliver seamless support 24*7 to resolve technical issues and maintenance services for our clients.
Bug-free Taxi Dispatch software
A team of developers at RisingMax is cautious of handling bugs and always ready to hunt them before the final taxi dispatch system is delivered to you.
Around-the-clock Support
We're dedicated to our clients' concerns and available 24 hours a day to resolve the issues. We keep on improving the system running on the cloud with the integration of the latest features.
Quick to market
Share your taxi app idea and relax. We will give you a fully functional white-labeled taxi app in less than no time powered by cutting-edge technologies and advanced features.
What Makes our Taxi
Dispatch Software Unique?
Analytics & BI Reporting
A powerful taxi booking app features dedicated reporting and analytics that help you dive into the business performance. With predictive analytics and BI reporting, it is easy and quick to have an overview of a business that includes the total number of drivers, customers, earnings, and so more.
Customer Data Management
Proper management of customer data is essential for the success of a taxi startup. Our taxi app development company in the USA has years of experience in crafting ready-made app solutions. The app we design for you helps bridge the gap between drivers and customers while managing all the data on its own.
Campaign Management
Not just launching a taxi app is enough; you also need to set up in-app referral campaigns for more engagement. For taxi businesses, we help choose the structure that perfectly supports your business goals. With RisingMax marketers, you can have the power to execute everything within the app, such as referrals.
Coupon Referral Loyalty
Build a solid customer base by launching highly personalized coupon referral loyalty programs. Within taxi dispatch software, you can allow your members to receive automated messages related to earning points. Our loyalty taxi software will help you reach your customers with personalized loyalty notifications and alerts.
AI-powered Personalization
Get an edge over your potential customers with an AI-enabled taxi business app. We, at RisingMax, have vast experience in building AI-powered taxi solutions for startups and SMEs. The AI integration inside the dispatch support system allows you to make accurate forecasts for your taxi business and grow the revenue exponentially.
Customer Activity Tracking
For the development of a best-in-class taxi dispatch system, we are the best option for you. We offer a ready-to-go taxi app that enables you to perform real-time tracking and monitoring of customers. Using the customer activity tracking feature, admins can have a centralized record or view of the customer interactions from pick-up to the drop-off point.

We contacted RisingMax Inc. to develop our Just Ryde app (on-demand taxi booking app). We aim to give passengers more security features and chances to earn drivers. The team listened to our requirements and did a fantastic job. We recommend them for their amazing services.
Manuel
CEO, Just Ryde, USA

SEO Guys at RisingMax Inc. Rock!!! My search for a top-quality SEO service provider in NYC has positively ended at RisingMax Inc. My site was facing some Google penalty issues when I approached them. These guys are perfect in their digital marketing efforts and delivered the best possible result. SEO guys at RisingMax Inc. rock!!
Nika Alison
Marketing Manager, New York

We needed ride-sharing with different panels for customers, drivers, and admin. When we discussed the project with RisingMax Inc, they listened to us carefully and promised to deliver what we wanted. We are glad to say that they kept their promise. We are impressed and may work with them again in the near future.
Anthony Hernandez
USA

I hired them for the SEO of my website upon my friend's recommendation, and I was just amazed at the results and improvement within a month. With their proven and dedicated marketing efforts, they increased my website's traffic, reduced the bounce rate, and boosted the conversion rate. Working with RisingMax Inc. was really good.
Martin Zejda
UFM Underwears, Florida
Previous
Next