50+
Project Delivered
11
NFT Marketplace Live
150+
Blockchain Developers
13
Years in Service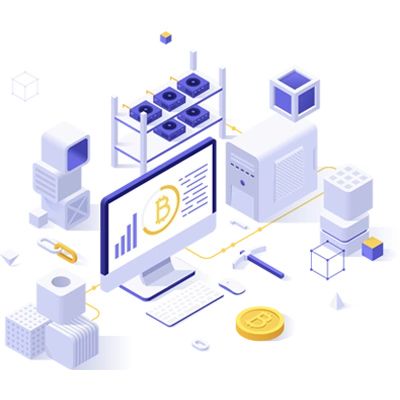 Blockchain Penetration Testing:
Empowering Next-Gen

Business Apps

We provide end-to-end blockchain application testing and quality assurance services for all business applications. Our team leverages their expertise in the application testing domain to ensure that your blockchain apps are tested on time, within your budget, and satisfy all testing criteria.

Get Started
Our Wide Range Of Blockchain
Quality Assurance and Testing Services
RisingMax Inc., a top web3 testing service provider, deploys cutting-edge testing tools and methodologies to ensure that the application performs tasks as designed. Businesses worldwide can leverage our wide range of QA services to ensure no vulnerabilities within their blockchain applications.
Integration Testing

Hire our blockchain testing team to evaluate the compliance of the blockchain-based application within business processes and systems. With integration testing, various app modules are tested as a group to ensure specific functional requirements are fulfilled.

Our QA team will deploy the industry's best application testing tools to evaluate the system's resistance to attacks and find loopholes. A detailed blockchain app testing report is prepared to highlight the impact of security loopholes on the business.

Smart Contract Pentesting

Leverage our smart contract penetration testing services to find coding problems, performance of business logic, and contract vulnerabilities. Our team ensures that smart contracts are error-free, secure and steer your business toward success.

Web3 Application Testing

As a leading web3 app testing company, we assist businesses worldwide to unlock the true potential of web3 applications. Our affordable web3 software testing services empower clients in different business verticals to securely integrate the web3 application and kick-start their digital transformation journey.

Functional Testing

Leverage our cost-effective blockchain penetration testing services to verify and validate the functionality of your business application. Our QA experts will thoroughly test your blockchain application manually or automatically by feeding input and analyzing the output to ensure all app functions work as intended.

Automation Testing

Keeping abreast with cutting-edge testing tools and methodologies, we perform automation testing on your blockchain-based business application. Our team deploys automated testing tools to deliver error-free and secure blockchain solutions.
What Sets Our
QA & Blockchain Penetration Testing

Service Apart

Our decade of experience in providing top-notch QA services, expertise in cutting-edge testing tools, and board-spectrum testing services sets up apart from others. Leveraging our tech expertise, we ensure the success of our clients' blockchain initiatives.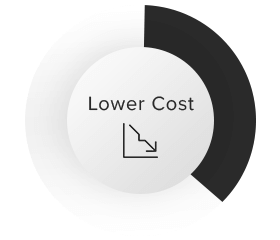 25% Lower Testing Cost
Predict and Prevent over 90% of Severe Defects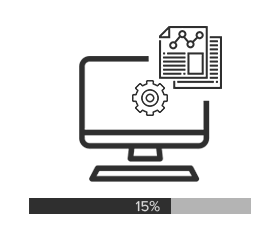 At least 15% faster time to Market
Web3 Testing Company: Assisting Clients in
Different Business Verticals
RisingMax Inc. provides 360-degree web3 and blockchain app testing services for organizations of all sizes and business verticals.
Finance

Our team verifies and validates the functionality of blockchain-based finance apps with Test case preparation, review, and execution.

Insurance

Leverage our affordable blockchain penetration testing services to safeguard your Insurance software solutions from cyberattacks.

Healthcare

Hire our QA testing team to integrate your healthcare business with blockchain applications securely.

Supply Chain

Find loopholes in your existing blockchain application to create a transparent and secure decentralized ecosystem.

Logistic

With our smart contract pentesting, enhance the efficiency of your logistic business with error-free smart contract implementation.

Retail

Reach out to our QA experts at RisingMax Inc. before moving ahead with your blockchain initiative in your retail business.

Communication

Test your blockchain-based business applications with us and provide users with unmatched communication services.

Entertainment

Leverage the true potential of blockchain technology with tested entertainment business software to ensure long-term success.

Real Estate

Create a safe and secure immersive environment for your real estate users with our high-end QA and testing services.
Our Result Driven
Blockchain Penetration Testing Approach
A distributed ledger to store your business information in nodes that cannot be altered or deleted with complete decentralized access.
App Analysis

Our QA team will do an in-depth analysis of your blockchain application and business to devise a testing strategy.

Test Cases

Our blockchain testing team will create test cases to evaluate the app's scalability, quality, and performance.

Test Case Execution

Based on the app test cases, our QA experts will execute test cases and analyze the output to validate applications.

Reporting

All the outputs from the test case execution and application flaws will be noted down and shared with the client.
Blockchain Application Testing Tools

We Employ

Our QA testing team guarantees the success of your blockchain application by leveraging their expertise in leading app testing software and tools.
Ethereum Tester

Open-source testing library.
Easy to set up.
Manageable API support.

BitcoinJ

Java-based framework.
Ideal for Bitcoin-based apps.
Interact with the real BTC network.

Populus

Ideal for testing Ethereum apps.
Developed around the py.test framework.
Easy to implement.

Truffle

Enhanced testing features.
Ideal for Ethereum apps.
Framework holds capabilities beyond just testing.

Embark

Ideal framework for dApps.
Run on various systems or nodes.
Easy API Integrations.

Solc

Ideal for smart contracts testing & debugging.
Support automate testing.
Used to generate fuzz test data.
What Makes RisingMax Inc.
The Best Web3 Testing Company?
As a renowned web3 testing company in NYC, we have assisted clients in different business verticals in integrating tested and secure applications within their business processes. Here's why we are the most suitable blockchain penetration testing company in the USA;
Testing Expertise
Our Quality assurance team has more than 10000 hours of testing experience and more than 40 successfully completed projects.
Enhanced Collaboration
We employ cutting-edge communication software for enhanced communication between the testing, development, and operation team.
Customized Test Cases
Our QA team will structure custom test cases to meet specific application testing needs and business requirements.
Future Proof Framework
We test the latest technology implementation to ensure that your business application is scalable and future-proof.
Competitive Pricing
Our expertise in blockchain penetration testing won't come at a higher cost. Our flexibility allows us to serve our customers better.
Compliance with Tech Trends
Leverage our blockchain app testing expertise to integrate next-gen technologies such as AI, blockchain, cyber security, and IoT.
Frequently Asked
Questions
What Are The Top Tools for Blockchain App Testing?

The top tools for blockchain app testing are: Ethereum Tester, BitcoinJ, Populus, Truffle, Embark, and Solc.

Which are the Top Web3 testing companies in the USA?

RisingMax Inc and Suffescom Inc. are trusted blockchain and web3 testing companies in the USA.

Why is smart contract testing important?

Smart contracts are self-verifying and self-executing in nature and, once implemented, can't be altered or deleted. With smart contract penetration testing, we protect our clients from vulnerabilities and losses.

What are the important things to remember during customized app testing?

Our team carefully analyzes your business requirements and application feature to create customized test cases to verify and validate various app features and functionality.

We contacted RisingMax Inc. to develop our Just Ryde app (on-demand taxi booking app). We aim to give passengers more security features and chances to earn drivers. The team listened to our requirements and did a fantastic job. We recommend them for their amazing services.
Manuel
CEO, Just Ryde, USA

SEO Guys at RisingMax Inc. Rock!!! My search for a top-quality SEO service provider in NYC has positively ended at RisingMax Inc. My site was facing some Google penalty issues when I approached them. These guys are perfect in their digital marketing efforts and delivered the best possible result. SEO guys at RisingMax Inc. rock!!
Nika Alison
Marketing Manager, New York

We needed ride-sharing with different panels for customers, drivers, and admin. When we discussed the project with RisingMax Inc, they listened to us carefully and promised to deliver what we wanted. We are glad to say that they kept their promise. We are impressed and may work with them again in the near future.
Anthony Hernandez
USA

I hired them for the SEO of my website upon my friend's recommendation, and I was just amazed at the results and improvement within a month. With their proven and dedicated marketing efforts, they increased my website's traffic, reduced the bounce rate, and boosted the conversion rate. Working with RisingMax Inc. was really good.
Martin Zejda
UFM Underwears, Florida
Previous
Next