Our Travel & Hospitality
Software Development Services
A top-rated company that develops travel & hospitality software development services

Custom App & Web Portal
RisingMax is offering online solutions to a broad spectrum of businesses across the travel & hospitality industry. We aim to enhance business versatility through better client management and enhanced customer experience.

B2B Booking System/B2B Travel Portal
Our B2B booking system/B2B travel portal provides white label solutions to provide access to real-time online bookings. We strive to develop the most user-friendly booking engine platform for users.

Booking Portal
RisingMax is committed to providing the most appropriate and user-friendly booking portals. Our solution best suits the evolving and ever-growing business needs of travel agencies.

Travel ERP Solutions
We provide travel companies the proper assistance to render exceptional customer service and maintain coordination between departments. Our travel ERP solutions help in cost-cutting and increase the company's efficiency.

Custom Fleet Management
Our developers have rich experience in transportation & fleet management, including features like GPS fleet tracking, vehicle maintenance, fuel management, and more to deliver expertise.

Travel Broker & Agent Software
The developers at RisingMax, a travel app development company, develop feature-rich travel broker and agent software to provide ease of booking to the users based on unique requirements.
Driving innovation & technology excellence for customers by understanding the modern demands of the
travel & hospitality industry
The solid expertise of our dedicated developers makes us your perfect solution provider for hospitality software development services.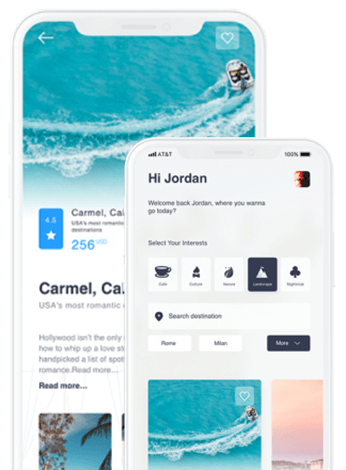 Flight Booking Management
RisingMax provides a complete flight booking system that automates the flight booking process. The travelers can search for flights to global destinations, book, and make online payments.

Bus Booking Management
We provide a real-time bus booking software solution for travel agencies that comprises all the advanced features to book bus tickets for various routes and destinations from a single system.

Broker & Agent Portal
We aim to simplify and enhance the booking experience for travel agents and boost their engagement levels with the customers.

Vendor Management
Our solution integrates features to enable vendors to keep things sorted at their end and provide a seamless customer experience.
Travel Portal & Booking

Engine Software
RisingMax offers the most advanced hospitality software development services New York. With our services, you can considerably boost your sales and broaden your customer base. We can become your best travel & hospitality software solution partner and take your business to new heights.
Get in touch with us to give your venture a distinct edge.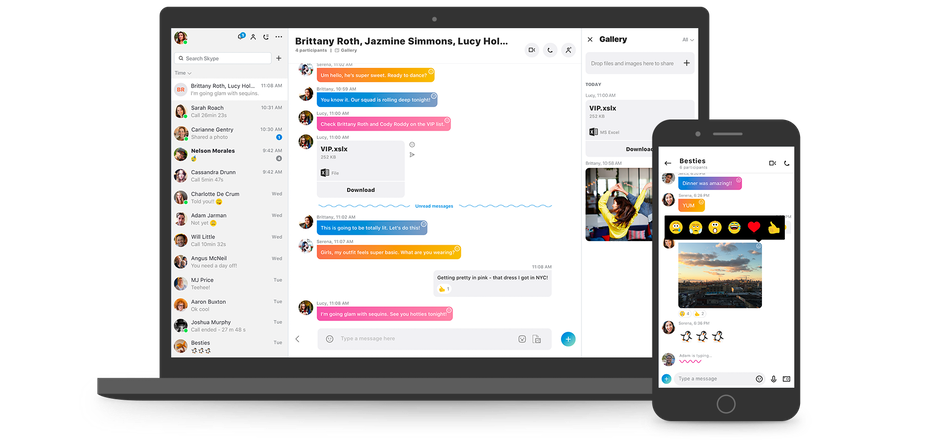 Plan A Trip To Our Creative Minds &
Innovative Solutions
We fulfill what we commit, and this fact sets us apart from others. Our services have benefitted many in the industry, and we strive to break our records by becoming the most reliable travel software development company. Drop us a line or give us a call to experience what we deliver the best.
We Are Happy To
Answer Your Questions
At RisingMax, we customize hospitality & travel software solutions to enable the industry to manage end-to-end business process management.
Chatbot Integration To Automate
Customer Service Process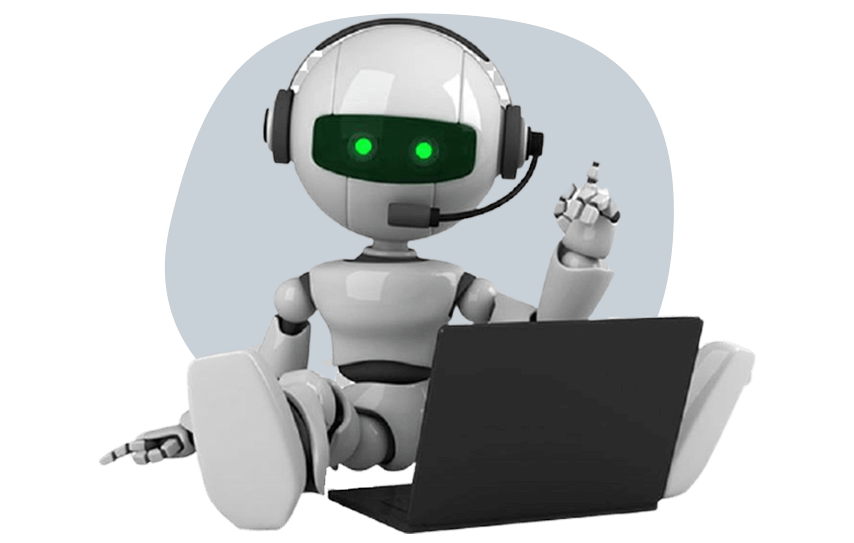 Instant Customer Support
Chatbot integration provides instant customer support without leaving them clueless while searching for some service-related answers. We offer chatbot integration to help travel companies answer the user's queries even while it is offline.
Reduces Manual Process
Integration of chatbot reduces the manual processes of addressing a lead that visits your website. With an automatic reply system in place, potential customers can interact with a chatbot to get their queries solved and reduce the burden on the company.
Promotes Customer Delight
Customers feel delighted and valued on getting an instant response while visiting a company's website as they seek its services. This further makes them seek their services again.
Inbuilt Loyality Program to Retain
Customer
Promotes Product Adoption & Engagement
An in-built loyalty program promotes product adoption & engagement amongst the customers and gives them a reason to stick to a particular travel and tourism company.
Increases Retention Rate
A travel app development company USA can strategize to make customers stick to a particular company by incorporating a loyalty program to reward the loyal customers and increase the retention rate.
Increases Customer Lifetime Value
An in-built loyalty program provides data on a person's unique buying behavior, and the travel companies can thus understand their needs better.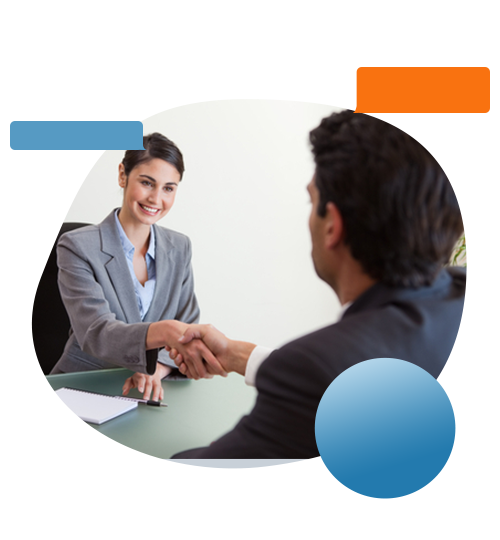 Our Hand-picked Features Set Can
Ramp Up Your Venture
Our professional and highly experienced developers know how to enrich the travel & hospitality software solutions and give its clients the most amazing experience and exceptional revenue generation.
Features Every Reliable Travel
Management Solution Possesses
Our team knows it right how to leverage IoT, AR/VR technologies to render real estate solutions.

Highly Customizable
A modern travel management software solution is highly customizable and can suit any & every need of the travel and tourism industry.

Complete Travel Management
A hospitality software development process strives to render end-to-end solutions to travel agencies and customers without leaving any loopholes.

Hotel Extranet
Top-notch software integrates a hotel extranet system that allows travel agents to upload their contracted suppliers and give them access to their online system.

Third-party API Integration
A genuine travel software development company implements multiple travel API integrations with an existing or upcoming booking software for improved results.

Multicurrency Feature
The multi-currency module enables travel agencies to price their products and services in different currencies.

Multi-language Feature
Multi-language compatibility features for travel & tourism companies help them cater to international customers and an increase in revenue.

Payment Gateway Integration
Through feature-rich travel software, users can pay through debit and credit cards in real-time.

Comprehensive Reporting Module
The whole point of a travel management system is facilitating consolidated travel. Travel managers can review the status of all trips in one place.

User-friendly Interface
As far as the travel industry is concerned, building a user-friendly platform is crucial to provide convenience to the users while making reservations.
Frequently Asked
Questions
What is the cost to develop a hospitality software development USA?

The cost to develop a hospitality software depends on several factors, including architecture, design, framework, development, integration, testing & deployment, and more. Upon determining all these factors, it is possible to finalize the costing part.

How much time does it take for development?

Normally, it takes 3 months time to develop a hospitality software development USA. However, the time period may vary depending on the client's requirement.

Why do I need API integration?

API integration provides a user-friendly booking platform to the portals. API provides a platform where users can customize their travel-related searches. A travel app development company New York can assist you in API integration.

Do you also provide brand promotion services?

Yes. We are a hospitality software development company that also provides brand promotion services.

How can chatbots help the travel and tourism industry?

Chatbots can boost customer engagement by answering their queries and collecting feedback. Our hospitality software development services USA include chatbot integration.

Will I get lifelong assistance from your travel software development company USA?

We believe in assisting our clients. You can go through our policies before entering into a contract and you can always trust us.

We contacted RisingMax Inc. to develop our Just Ryde app (on-demand taxi booking app). We aim to give passengers more security features and chances to earn drivers. The team listened to our requirements and did a fantastic job. We recommend them for their amazing services.
Manuel
CEO, Just Ryde, USA

SEO Guys at RisingMax Inc. Rock!!! My search for a top-quality SEO service provider in NYC has positively ended at RisingMax Inc. My site was facing some Google penalty issues when I approached them. These guys are perfect in their digital marketing efforts and delivered the best possible result. SEO guys at RisingMax Inc. rock!!
Nika Alison
Marketing Manager, New York

We needed ride-sharing with different panels for customers, drivers, and admin. When we discussed the project with RisingMax Inc, they listened to us carefully and promised to deliver what we wanted. We are glad to say that they kept their promise. We are impressed and may work with them again in the near future.
Anthony Hernandez
USA

I hired them for the SEO of my website upon my friend's recommendation, and I was just amazed at the results and improvement within a month. With their proven and dedicated marketing efforts, they increased my website's traffic, reduced the bounce rate, and boosted the conversion rate. Working with RisingMax Inc. was really good.
Martin Zejda
UFM Underwears, Florida
Previous
Next