There's so much to keep track of - real estate listing management software has the power to simplify things and do more than
just managing properties.
Our team worked with wide customers, took several industries into account, and successfully launched real estate listing management software, ensuring easy management of properties from a single interface. We help you gain access to end-to-end property information and organize it 24 hours a day.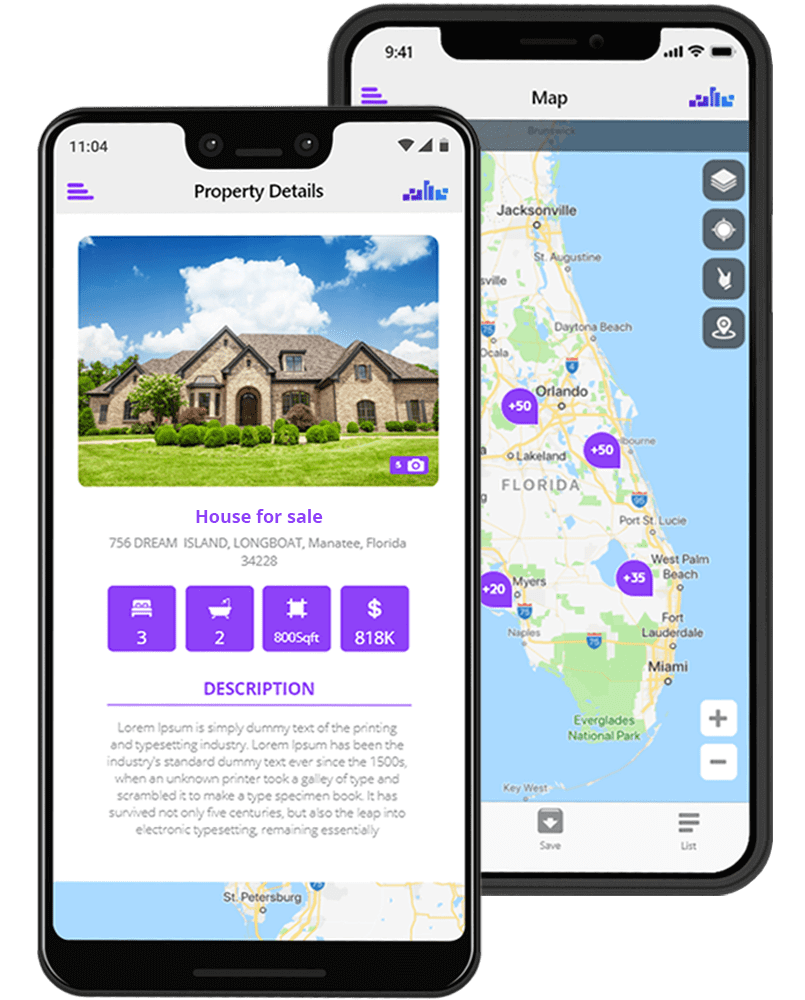 Property Management Software Interfaces

Adhering to the latest industry practices, we develop robust property management solutions, including multi-property management interfaces. Our real estate listing management software interfaces crafted using popular APIs.

Real Estate Accounting Software

Keep track of income, expenses, and financial statements with robust real estate accounting software. RisingMax helps build your accounting system to monitor the overall financial performance and keep data organized.

Real Estate Transaction Management

Get end-to-end real estate transaction management solutions that provide you more than just eSignatures. We are here to support you with all the necessary resources and reporting tools to reach your goals faster.

Real Estate Listing Management

We offer you the advanced real estate listing management system that delivers the most up-to-date selected properties for sale and rent. You can efficiently manage the customer records and property listings of large volumes.

Vendor Management

By having our best-in-class vendor management system, you can successfully manage and optimize your workforces. As the most trusted leader, we help you manage everything actively while keeping you connected with external talent.

Lead Management Solution

Our real estate listing management software tracks the most appropriate information about CRM leads – It has everything to convert leads into opportunities faster. We define the right strategy to implement in your business process.
Transforming Your IDEA Into
The Next Big Thing!
We recommend to you the most viable solutions for your property needs, both current and future with our real estate listing management software.
Real Estate App & Web
Portal To Launch
All from one place, you can promote your properties digitally, track your leads, and much more. We deliver industry-focused real estate listing management software to simplify your real estate business.
Get Registered
Register and get started with us. We get your web portal live in just a few clicks.
Add Website
Add the desired name for your web portal or app to be deployed and deployed.
Pick Package
Go for the most suitable option from our wide array of predefined packages available.
Make Payment
For the package that you pick within your budget, make a quick payment.
Live on the Web
On time, your real estate web app or portal is ready to go live.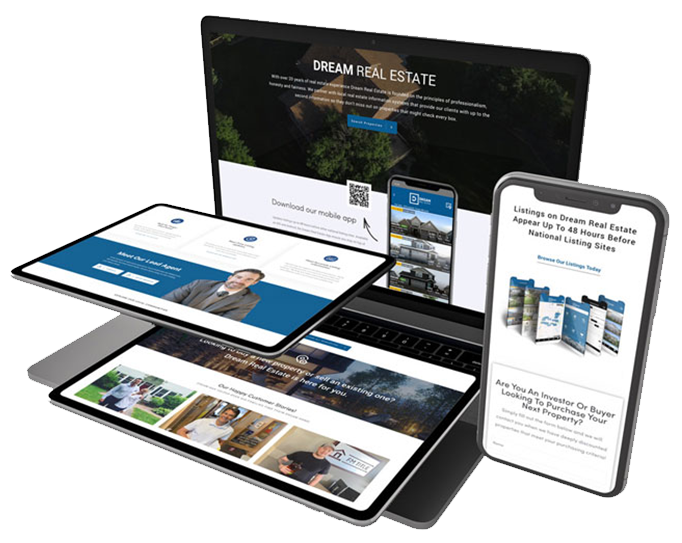 Real Estate Listing Management Software
WITH ADVANCED SEARCH MECHANISMS
MLX & IDX Integration
The most potent tools or extensions that let the customers do a smooth search for active listings plus detailed and varied listings.
Interactive Map Search
Let the property buyers quickly locate the desired location. An interactive map search offers a full-screen map view for better property search.
Keyword Search Capability
Using advanced keyword search, your customers can access the listings quickly matched to their needs-based criteria.
Automated Email
By integrating your CRM system with the powerful mail engine, you can allow your customers to be devoted to lucrative emails.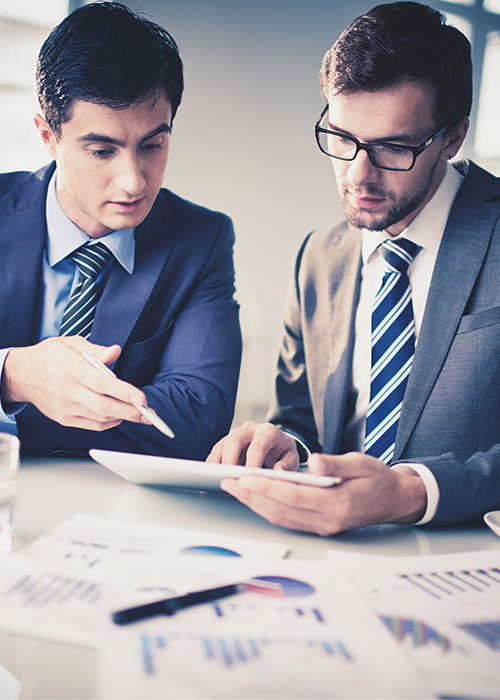 Take Your Real Estate Business To
The Next New Level With Us!
When you choose RisingMax for Property Management Software development, you ensure your business is en route to grow and reach a new level. Connect our experts for a gaming-changing experience.
Get Demo Now!
Commercial property
management software
For commercial property managers, managing assets is easier than ever with powerful commercial property management software. RisingMax offers result - driven real estate listing management software to businesses involved in property management. The state-of-the-art commercial property management software will help streamline your processes and workflows with features specifically built for your property needs.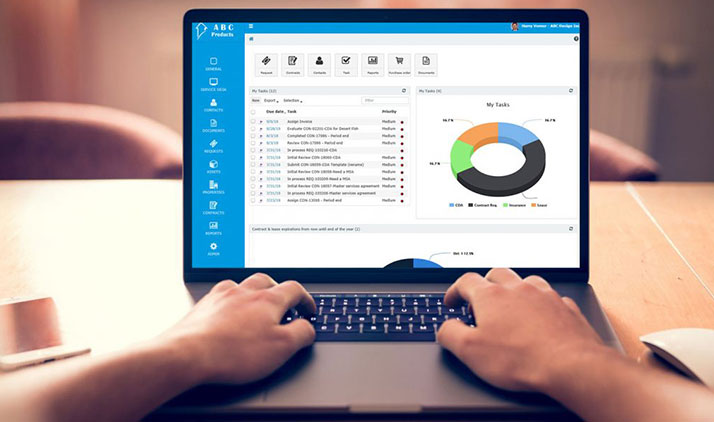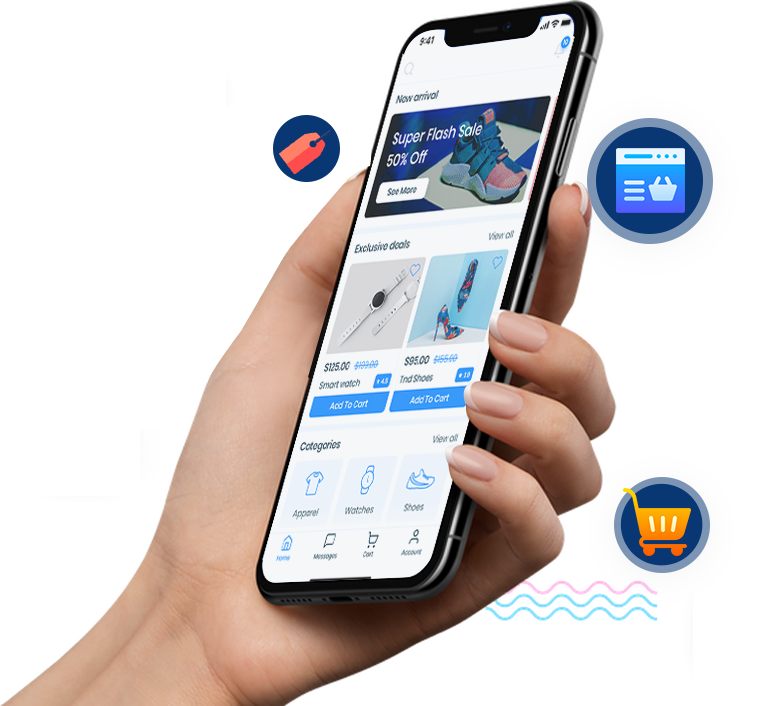 Real estate asset
management software
Enhance your real estate cash flow, forecasting, plus valuation processes with software ensuring easy real estate asset management. RisingMax's team offers fully integrated software solutions to strengthen everything Real Estate managers need to grow themselves. Our complete IT solutions for property management help you manage the property details and keep proper track of the financial aspects of real estate.
Real estate transaction
management software
Efficiency is vital than ever for the success of the real estate business. With RisingMax, real estate agents with our crafted real estate transaction management software can do wonders for everyone involved in the process. An end-to-end software helps you remain focused on your critical tasks, manage the leasing processes, and eliminate errors. Our quality software solutions make lives easier for agents and are guaranteed to deliver an exceptional experience to clients.
Real estate listing
management software
The management of large volumes of real estate listings is crucial for real estate businesses. For those professionals, RisingMax helps build custom real estate CRM, MLS, and portals that deliver notifications on new market listings to both agents and buyers. Comply with RESO standards, we enable you to gain full access to listing details – accounting details, contract management information, and so more. We offer a complete real-estate marketplace that offers realtors better visibility.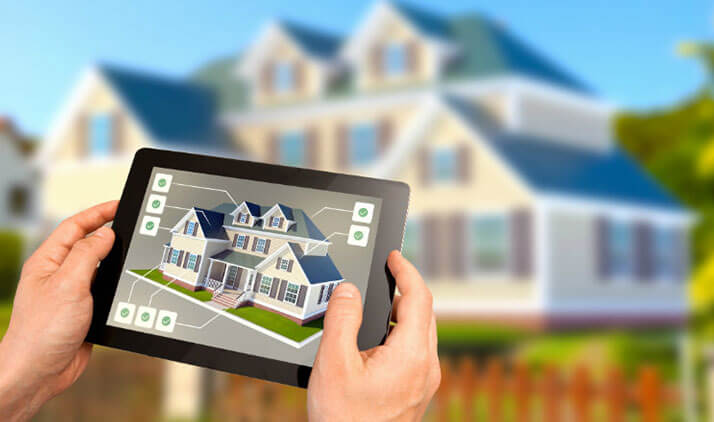 Count on RisingMax as your Trusted Provider of
Real Estate Listing Management Software
We are happy to serve the varied needs of property management firms and ease the administrative burden, enabling you to focus on your business growth.

We contacted RisingMax Inc. to develop our Just Ryde app (on-demand taxi booking app). We aim to give passengers more security features and chances to earn drivers. The team listened to our requirements and did a fantastic job. We recommend them for their amazing services.
Manuel
CEO, Just Ryde, USA

SEO Guys at RisingMax Inc. Rock!!! My search for a top-quality SEO service provider in NYC has positively ended at RisingMax Inc. My site was facing some Google penalty issues when I approached them. These guys are perfect in their digital marketing efforts and delivered the best possible result. SEO guys at RisingMax Inc. rock!!
Nika Alison
Marketing Manager, New York

We needed ride-sharing with different panels for customers, drivers, and admin. When we discussed the project with RisingMax Inc, they listened to us carefully and promised to deliver what we wanted. We are glad to say that they kept their promise. We are impressed and may work with them again in the near future.
Anthony Hernandez
USA

I hired them for the SEO of my website upon my friend's recommendation, and I was just amazed at the results and improvement within a month. With their proven and dedicated marketing efforts, they increased my website's traffic, reduced the bounce rate, and boosted the conversion rate. Working with RisingMax Inc. was really good.
Martin Zejda
UFM Underwears, Florida
Previous
Next