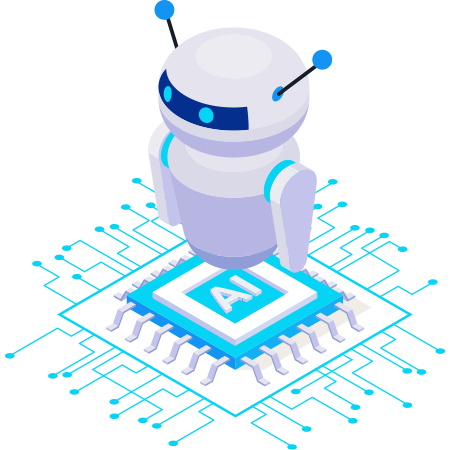 Why your Business Needs AI-Enabled
Chatbot
A smart bot isn't limited just to chat; it can do wonders. Chatbot solutions by RisingMax come with a seamless integration process for various platforms. With Chatbot integration, you can benefit your business in various ways.
Support end-users around the clock
Instant response and consistency in answers
Resolve user queries smarter and faster
Automatically generate qualified leads
Enhanced & personalized customer experiences
Chatbot Solutions
We Offer

AI Chatbot Development
Our trained bot experts build chatbot solutions that help businesses win. Backed with modern AI and ML technologies, we offer end-to-end chatbot development that acts as true humans for worldwide businesses.

Chatbot Consulting
We offer clients the best advice right from building a chatbot to its best use. Our team works with you to figure out the best way to engage with visitors where our insights help your business grow.

Voice-enabled Chatbot
Take your business to the utmost heights with our next-level AI-powered voice assistants. We at RisingMax, are skilled at developing Alexa and Shri assistants that help you deliver better customer services.

Multilingual Chatbot Development
Speaking with customers in their preferred language can be easy with a chatbot solution that offers multi-language capabilities. We can create a Conversational AI chatbot in any language we want.

Custom CMS/ERP/CRM Bots
By bridging and gathering information from CRM and ERP using APIs, we build exceptional AI-powered bots. Our custom ERP/CRM bot development helps you better control the significant business functions and keep track of customers.

Social Media Chatbot Development
The end-to-end chatbot development for social media channels like Facebook, Twitter, Microsoft, and many more. No matter you need conversational bots or messaging bots, we offer tailor-made solutions.
Need an Intelligent Chatbot
Solution?
Our chatbot developers' can build conversational AI chatbots for almost all business sizes. We do everything for you; even you don't worry about the integration of Chatbot.
INDUSTRIES FOR WHICH WE SERVE
CHATBOTS

REAL ESTATE
Chatbots are an interesting idea for real estate companies. RisingMax, a top chatbot development company, helps commercial and residential agents to boost customer interaction through effective implementation of Chatbot.

E-COMMERCE
With a smart Chatbot solution crafted by us, online stores can increase customer reach and help shoppers make better purchase decisions. Our fully-functional chatbots allow businesses to automate queries, provide suggestions on the spot, offering shipping details, etc.

BANKING/FINANCE
For banking and finance businesses, we develop fully customizable bots to make better financial decisions. Banking chatbots make it easy to handle multiple services right from handling complaints, money transfers, and transactions, cash balance information, etc.

EDUCATION
In the education or e-learning industry, chatbots play a great role. We offer AI chatbot solutions for various educational purposes that help both students and teachers. Bots can be integrated inside the educational sites to streamline inquiries and enhance the experiences.

HEALTHCARE
We can provide a solution to healthcare businesses in the form of AI chatbots to improve the way they attract patients. A chatbot created by our team can help perform smooth interactions between healthcare providers and patients with much ease and faster.

RETAIL
See how RisingMax's virtual assistants can create new opportunities for your retail business. Chatbots are a great option to get new customers notified about new deals. Our intelligent retail chatbots can be deployed to provide 24/7 assistance and efficient customer service.
LOGISTICS
Enhance the Logistics operations with our AI Chatbots. RisingMax's Chatbots can be easily integrated inside logistics business systems to offer required information to customers on the go. With our bots, you ensure a transparent supply chain is available for dealers and customers 24/7.

Legal Chatbots
Legal chatbots are a perfect solution for law firms out there. With the integration of legal Chatbots, firms can be available to their clients 24 hours a day, analyze legal documentations, and provide quick legal information. Our chatbot solutions are advanced, just like Siri and Alexa.

Travel and Hospitality
Empowering the travel businesses to deliver on-time services, assist customer bookings with ease, and handle payments with ease by integrating the conversational chatbots with their portals or systems. Our AI chatbot solutions help enhance the entire journey of customers.
MODERNIZE THE WAY YOUR BRAND CONNECTS WITH YOUR
PRECIOUS CLIENTS
Chatbots help maintain your business presence all the time. Irrespective of the industry type, we offer rich Chatbot development services to businesses of various sizes.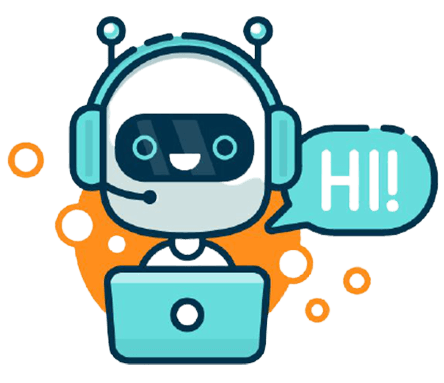 With our best-in-class chatbot solutions, businesses can deliver the most effective customer interactions and streamline their operations. The only aim we have is to revolutionize the businesses of different shapes and sizes connect with customers. We offer a wide range - conversational bots, text bots, IVR bots, and many more tailored to meet your specific business requirements.
With a proven record of delivering projects on-time with 100% satisfaction, we ensure our clients are impressed with our enterprise-ready chatbot solutions. Our Chatbot developers build a smart bot with their in-depth technical knowledge and self-learning abilities.
WHY CHOOSE OUR CHATBOT DEVELOPMENT SERVICES
IN NEW YORK
Extensive Knowledge
RisingMax's team has complete expertise in building bots from scratch using the extensive knowledge of popular frameworks.
Quality Deliverable
We mix our expertise with our experience to build interactive chatbots that offer fluent conversational flow.
Proven Tech Stack
Adhere to the latest technological fundamentals; we ensure success in our perfectly engineered Chatbot products.
Tech Veterans
Having spent years serving businesses with Chatbot development, we have expert minds to build efficient solutions.
Faster Deployment
Our highly flexible development framework allows us to build a chatbot faster and get it deployed in less than no time.
24/7 Chatbot Support
Even after the chatbot release, we keep expanding the bot's capabilities and improve its intelligence in every possible way.
THE PROCESS FOR CHATBOT
DEVELOPMENT
We're here to simplify your business with our advanced technologies. From design, development to optimization, we provide end-to-end Chatbot development to perfect your enterprise needs.
The first phase allows us to discover the problem you are trying to solve and build the plan with a specific time frame.
Next, the Chatbot gets developed. Our engineers build the language matrixes along with conversational UX.
Further, the Chatbot is well tested to ensure it well suits the client's business. Once the functionality is checked, it gets delivered.
Once Chatbot is built and deployed, we further monitor the chatbot to ensure it's running smoothly on your business site or app.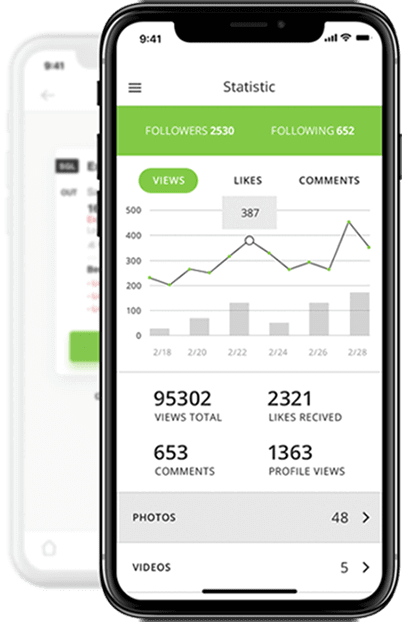 We contacted RisingMax Inc. to develop our Just Ryde app (on-demand taxi booking app). We aim to give passengers more security features and chances to earn drivers. The team listened to our requirements and did a fantastic job. We recommend them for their amazing services.
Manuel
CEO, Just Ryde, USA

SEO Guys at RisingMax Inc. Rock!!! My search for a top-quality SEO service provider in NYC has positively ended at RisingMax Inc. My site was facing some Google penalty issues when I approached them. These guys are perfect in their digital marketing efforts and delivered the best possible result. SEO guys at RisingMax Inc. rock!!
Nika Alison
Marketing Manager, New York

We needed ride-sharing with different panels for customers, drivers, and admin. When we discussed the project with RisingMax Inc, they listened to us carefully and promised to deliver what we wanted. We are glad to say that they kept their promise. We are impressed and may work with them again in the near future.
Anthony Hernandez
USA

I hired them for the SEO of my website upon my friend's recommendation, and I was just amazed at the results and improvement within a month. With their proven and dedicated marketing efforts, they increased my website's traffic, reduced the bounce rate, and boosted the conversion rate. Working with RisingMax Inc. was really good.
Martin Zejda
UFM Underwears, Florida
Previous
Next