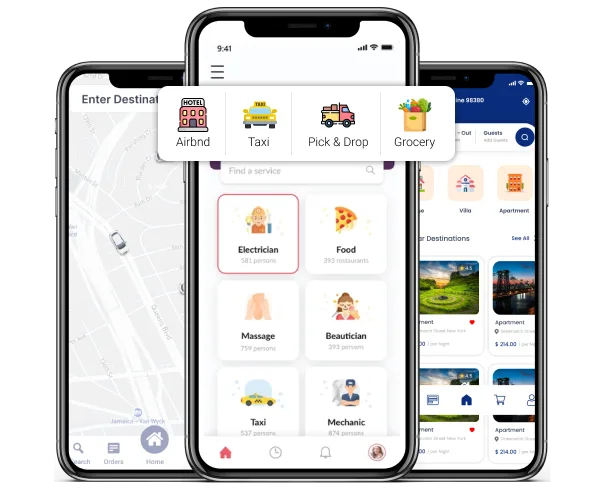 Top Tier
Mobile App Development Company
A mobile app is more than just an app; It helps enrich every business type. In Mobile App Development NYC, we have a long decade of experience building mobility solutions, meeting market needs, creating a reputable brand image, and accelerating business growth. The high-quality and fully secure app is delivered to clients from design, integration, and delivery to maintenance. We are deeply committed to creating intriguing apps that rigorously adhere to business criteria and serving various projects to maximize customer happiness.
Consult Our Advisors
Full-cycle
Mobile App Development Company
Magnificent app development is here to build innovative solutions and deliver unparalleled results.

Look no further than RisingMax to transform your app idea into a feature-rich iOS app. From start-ups to large-scale enterprises, we deliver solutions employing the latest technologies as a Mobile App Development Company New York.

Our team utilizes the latest technology, Android SDK, and high-level programming languages to develop apps that perform well on smartphones, wearable devices, etc. As a Mobile App Development Nyc, all the apps we deploy ensure higher performance.

AR and VR are the future of vast industries, ranging from healthcare and gaming to real estate. By harnessing the potential of AR & VR technologies, we build apps that deliver thrilling augmented experiences and competitive advantage.

Enhance your business efficiency with our top-notch IoT app development. With 5G and its countless benefits, our team of developers takes advantage of the latest technology and builds IoT solutions that help transform businesses.
Want To Discuss Your Mobile Development Project Idea With Our Experts?
Schedule a free consultation call with our experts and discuss your project under a non-disclosure agreement.
Customized Automotive
Mobile Development Services

We Offer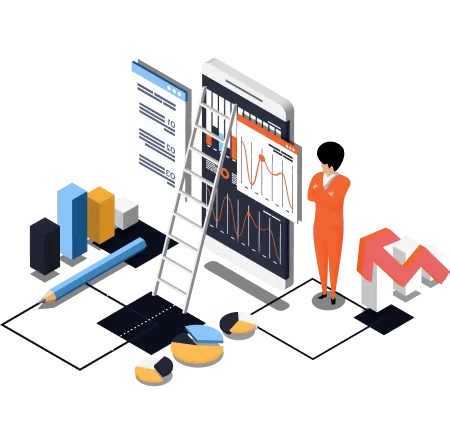 Mobile App
For Startup
Helping entrepreneurs bring their innovative visions to life.
RisingMax is a top Mobile App Development Company in New York that takes the unique challenges of startups and promises to deliver a powerful mobile app that will grab the world's attention. To turn a startup into a success, we bring the most relevant methodology for each startup project, guaranteed to deliver flawless performance.
Talk To Our Experts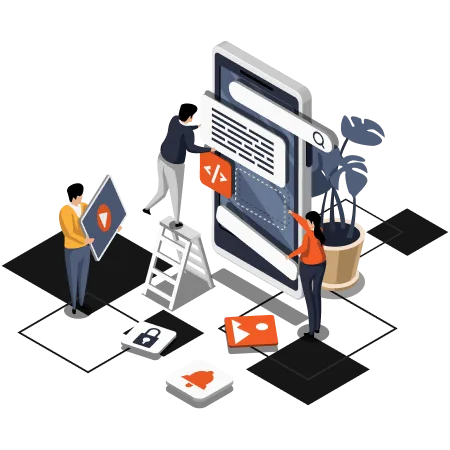 Mobile App
For Small & Medium-sized Enterprises
Helping SMEs to streamline their workflows
For a small or medium-sized business, having an app is vital as having a website in this digital era. An app offers more ways to interact with the audience. With our Top Mobile App Development Companies in New York, businesses can leverage the latest technologies, helping improve services, and beat their rivals.
Talk To Our Experts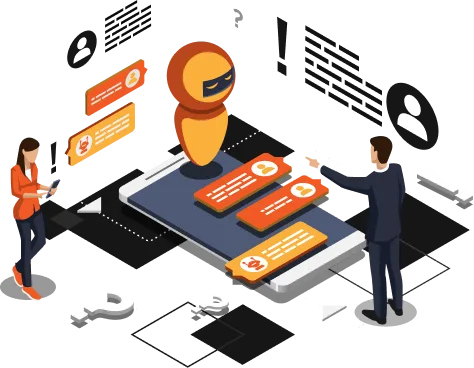 Mobile App
For For Large Enterprises
Helping enterprises to speed up the process & bring more revenue.
We build scalable solutions for large enterprises that can best fit the objectives. From conception to project delivery, we offer clients end-to-end enterprise apps, not just develop apps; we deliver solutions that ensure higher business growth and security of enterprise operations. With Mobile App Development NYC, customers can expect a complete solution.
Talk To Our Experts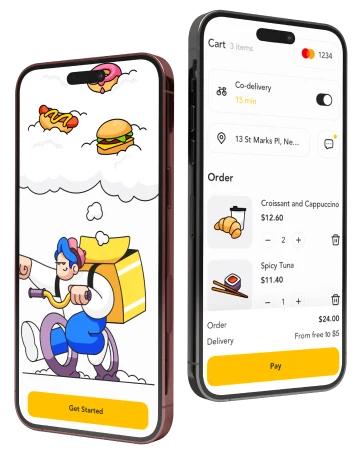 Wondering How Much To
Make An App Perform Like A Business
We understand that cost is a huge deciding factor for businesses on a limited budget. The team at RisingMax focuses on different phases of the app development process and the cost associated with each. Once we get through the project requirement, we will get a rough idea of the app cost. Based on the app type, design, and features, we calculate the ballpark estimation of developing a mobile app.
Feel free to contact us and schedule a consultation to discuss the project regarding Mobile App Development NYC and get hassle-free solutions. If you are confused about what platform, design, and features your business app must have, let's help you out and turn your unique app idea to life.
Get An Estimate
Mobile App Development New York

With Advanced Tech Stack

Working for wide industries? Having Mobile App Development Company New York provides cutting-edge technologies and tools to deliver the most successful and error-free mobile app solutions. The app tech stack we choose can be a strong competitive advantage, contributing to your business growth.
React Native App Development

Leveraging the power of React Native in the mobile app development process, we offer an end-to-end customized app that delivers a native delightful UX design.

Xamarin App Development

We are specialized in Xamarin app development using Xamarin frameworks with native UI and APIs. Our end-to-end solution by us is tailored to your business needs.

Cross-Platform App Development

We have gained expertise in building fully customized cross-platform well-adapted to most devices. The approach we use guarantees quick time-to-market.

Windows App Development

We equally excel in delivering app solutions for the Windows platform. Our Windows App Development in New York holds a core experience in Microsoft.Net and Visual Studio.

Hybrid App Development

With extensive experience in hybrid app development frameworks and technologies, we provide a feature-rich app to help businesses drive maximum ROI.

Python Mobile Development

We build high-performing mobile apps in Python for businesses. The team of Python developers at RisingMax has proven expertise in various high-level frameworks.
Customized
Mobile App Development Solutions

To Meet Your Business Needs

Get in touch with industry leaders in mobile app development to build high-end business solutions to foster growth now and in the future.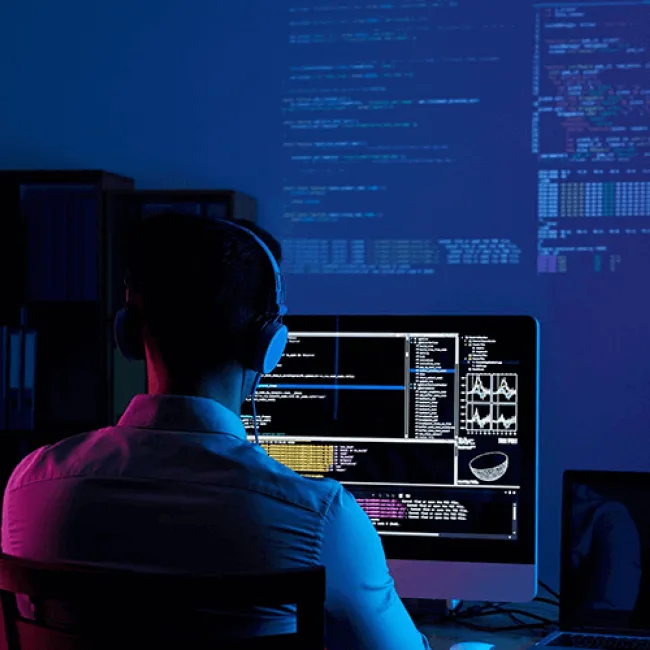 Mobile App Development

Process We Follow

We're passionate about building bespoke apps strategically planned, designed, developed, and thoroughly tested.
Create App Strategy
When you approach RisingMax's team for Mobile App Development in NYC, you will ensure your requirements and expectations are well delivered, conceptualized, and implemented.
Build UI/UX Design
In the next phase, we build an app's aesthetic appeal. We design a mobile app platform with an amazing look and feel to deliver the ultimate user experience.
End-to-end development
Our next step is to develop an app with our best coding practices. A dedicated team of designers and developers handles the whole app development process.
Testing & Deployment
Our quality analysis performs multi-level app testing for UI and UX, usability, device compatibility, and performance capabilities to make an app bug-free.
Maintenance & Upgrades
In addition to app development, we also provide further ongoing maintenance and upgrades. We aim to ensure customers access exciting features from time to time.