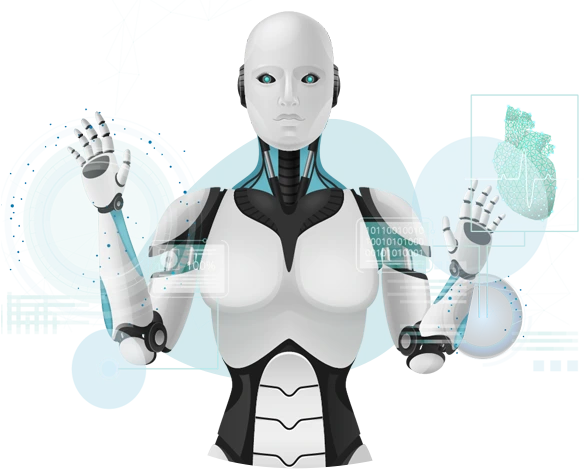 AI Application Development Services

For Modern Business

We are a trusted NYC-based AI software development service provider that builds future-proof AI-based applications for your business. Our ingrained expertise in AI empowers us to deliver highly advanced AI solutions that solve real-world business problems. Our AI-powered software solutions enable modern businesses to automate processes and make businesses smarter. Propel your business on the path to success with our custom artificial intelligence solutions tailored to your business needs.

Get Started
Our History as
AI Software Development Company
50+
AI Project Delivered
100+
Global Clients
150+
Developer Team
13
Years in Service
Skyrocket Your Business's Growth With Our
Custom Artificial Intelligence Solutions
Schedule a FREE consultation call with our AI experts at RisingMax Inc. to understand how our business-oriented AI solutions help you dominate and infuse growth.
AI Development Company in NYC:

Meeting & Exceeding Your Expectations

We at RisingMax Inc. work tirelessly to develop tailored AI solutions that meet and exceed our client expectations. Our team carefully analyzes and evaluates clients' AI project needs and follows a client-centric development process to build AI solutions that deliver valuable outcomes. Get in touch with our experts and discuss your AI project.
Boost Sales With
AI-based Virtual Assistant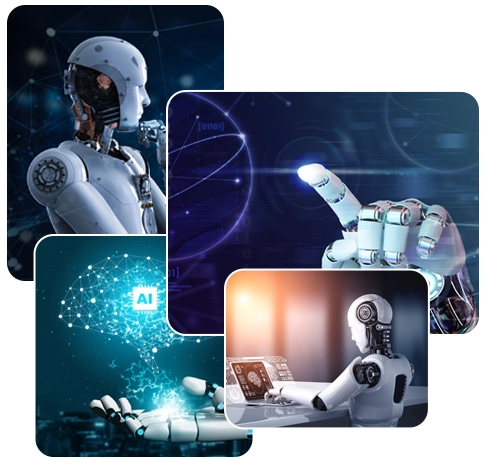 Overview
An eCommerce business owner wanted an AI-based solution to improve their inventory management.
Solution
We developed a solution that helped the customers find what they are looking for. The customers can also view product details with our AI-powered solutions. Besides, predictive analytics provides dynamic adjustment of prices and promotions.
Outcome
The solution brought an easy way for customers to find products they were looking for. Moreover, there was a surge in sales.
Discuss Your AI-based Business Project With an
NYC-based AI Software Development Company
Every client project matters, and that's why we provide FREE consultation services to our clients. Connect with our AI experts and prioritize success with our cost-effective custom artificial intelligence solutions.
Bank on AI Opportunities With
AI Development Company, NYC
RisingMax Inc. is one of the trusted AI software development companies in NYC known for offering high-end AI development services to businesses worldwide. Implementing AI-based solutions empower business to explore new opportunities and enjoy benefits that include the following;
Mitigate Human Error

AI-powered business solutions effectively mitigate human errors and enhance overall system accuracy.

24x7 Availability

With AI chatbot solutions, businesses can offer 24*7 customer support and effectively solve basic queries.

Decision Making

Businesses can leverage AI capabilities to analyze data effectively and enhance their decision-making capabilities.

Unbiased Decisions

AI-based softwares are not driven by emotions, thus ensuring unbiased decisions and accurate making.

Automate Repetitive Tasks

Businesses can leverage AI-based solutions to automate and enhance the efficiency of repetitive tasks.

New Inventions

Businesses can leverage the AI data-analyzing capabilities to derive meaningful outcomes & new inventions.
Go The Extra Mile With
AI Software Development Company's

Flexible Engagement Plans

As a top-tier AI development company in NYC, USA we offer flexible engagement models to meet our clientele needs and offer AI development services. We are a reliable AI development partner on your road to success.

Get Started
1
AI Dedicated Team
Hire our dedicated AI developers in USA to work on your AI project from scratch.
2
AI Extension Team
Our AI developers will assist your in-house development team remotely.
3
Project-Based Hiring
Hire our experienced and certified AI developer team on a project basis.
Explore New Growth Opportunities With
Custom AI Development Company
RisingMax Inc, a top-rated AI software development company, offers cost-effective AI & ML integration services to enable our clients to explore new growth opportunities and enhance business efficiency. With our customized AI solutions, businesses can improve their reach and offer personalized services to customers.
Robotic Process Automation API
We integrate RPA APIs that include UIPath, Automation Anywhere, BluePrism, and Pega Platform that automate repetitive tasks.
Machine Learning AI & API
We integrate machine learning software APIs like TensorFlow, Mahout, and Weka to facilitate smooth operations and business processes.
Chatbot Software API
We integrate chatbot software APIs that include Engati, Chatbot, ManyChat, and FreshChat within your existing solution.
Facial Recognition AI
We integrate facial recognition APIs like Deep Vision AI, FaceFirst, TrueFace, and Amazon Recognition to recognize facial features.
Why Makes Us A
Top AI Software Development Company,

NYC, USA?

RisingMax Inc., one of the top artificial intelligence solution providers in NYC, USA, assists its clients in integrating next-gen technologies and becoming a dominating force. Our development team leverages its expertise to build AI-based software solutions for startups and FORTUNE 500 clients.
Experience AI Team

We have a strong AI development team with years of experience developing custom AI solutions for our clients in different business verticals.

Meaningful AI Solutions

Leveraging our AI domain expertise, we build bespoke AI solutions that solve real-world business issues and create a tangible impact.

AI Integrations Services

With our cost-effective AI integration services, streamline business operations and widen business scope with data-driven AI solutions.

Flexible Hiring

We understand that no two business software needs are the same, and thus we offer flexible hiring models to meet our worldwide clientele's needs.
Frequently Asked
Questions
How Much Time Does It Take To Develop AI Software?

The time to develop the AI software solution depends on various aspects, including the industry, the type of AI, the complexity of the software, etc. Approx time to develop AI software may take upto 3-5 months.

Why Should You Invest In AI Software Development?

About 35% of the company is already using AI technology, and 45% are looking forward to developing an AI solution. Most tech experts have stated that AI technology is the future of the business.

How Much Does It Cost To Develop An Custom AI Software?

The reasonable cost for AI software development ranges between $30,000-$50,000. The development cost may vary based on complexity, size, and features. RisingMax Inc. offers a cost between $35,000 to $50,000 approx.

Is AI Software Development An Effective Option?

Definitely yes! AI technology is already enhancing the user experience, and in the coming year, it is going to boost the complete market with its presence.

What Are The Benefits of Custom AI Business Solutions?

Custom AI business solutions are specifically designed to solve a problem or as per business needs. Businesses can leverage AI-based solutions to process data, enhance operations, improve existing systems, and automate tasks. Custom AI business solutions benefits include - enhanced customer experience, mitigating human errors, improved efficiency, reduction of cybersecurity risks, saving valuable time, and more.

What Are The Leading Use Cases of Artificial Intelligence & Machine Learning?

Artificial intelligence and machine learning are becoming dominant forces in businesses worldwide. Some leading use cases of AI and ML in businesses includes - fraud detection, self-driving cars, process automation, conversational chatbots, healthcare, and more.

How Hard Is It to Build Custom Artificial Intelligence Solutions?

With a reliable AI software development company like RisingMax Inc. building an AI solution is not a difficult task. Connect with our experts to start your digital transformation journey.

What Programming Languages Are Used For Building AI Solutions?

Most AI development companies in the USA use Python, Java, Lisp, R, and Prolog for building custom artificial intelligence solutions.

We contacted RisingMax Inc. to develop our Just Ryde app (on-demand taxi booking app). We aim to give passengers more security features and chances to earn drivers. The team listened to our requirements and did a fantastic job. We recommend them for their amazing services.
Manuel
CEO, Just Ryde, USA

SEO Guys at RisingMax Inc. Rock!!! My search for a top-quality SEO service provider in NYC has positively ended at RisingMax Inc. My site was facing some Google penalty issues when I approached them. These guys are perfect in their digital marketing efforts and delivered the best possible result. SEO guys at RisingMax Inc. rock!!
Nika Alison
Marketing Manager, New York

We needed ride-sharing with different panels for customers, drivers, and admin. When we discussed the project with RisingMax Inc, they listened to us carefully and promised to deliver what we wanted. We are glad to say that they kept their promise. We are impressed and may work with them again in the near future.
Anthony Hernandez
USA

I hired them for the SEO of my website upon my friend's recommendation, and I was just amazed at the results and improvement within a month. With their proven and dedicated marketing efforts, they increased my website's traffic, reduced the bounce rate, and boosted the conversion rate. Working with RisingMax Inc. was really good.
Martin Zejda
UFM Underwears, Florida
Previous
Next