Cost To Develop A Virtual Hospital Or Healthcare Facility In Metaverse
Described as "the future of the internet," - Metaverse is reshaping businesses worldwide from e-commerce to education and impacting many aspects of the healthcare industry.
The hectic reality of hospitals, and increasing medication and hospitalization costs, are some of the major reasons that advocate wide-scale tech adoption in healthcare.
Metaverse technology is still in the nascent stages. It opens a wide range of possibilities for healthcare facilities and hospitals. Metaverse and its associated technologies diminished the barriers between the real and virtual worlds.
Setting up a virtual hospital in the metaverse enables hospitals to widen their geographical reach, reduce per-patient operational expense, lower readmission rates, reduce queues, and various other benefits.
Integration of technologies such as mobile phones, sensors, cloud computing, AR/VR, 3D, and IoT with virtual hospitals fosters a rapid evolution.
If you plan to set up a virtual hospital in the metaverse, reach out to our experts. RisingMax Inc., as a trusted metaverse development company, assists businesses in setting up their virtual office in the metaverse. Our team leverages their development expertise to build your own metaverse hospital and keep the virtual hospital cost within budget.
Schedule your free consultation call to discuss your metaverse hospital project requirements and needs. Our team will share a customized metaverse hospital development cost based on your project requirements ASAP.
Why Set Up A Virtual Hospital or Healthcare Facility in Metaverse?
According to

Deloitte

, more than 60% of large healthcare organizations in the USA plan to invest in virtual healthcare.

A report published by

McKinsey & Company

has shown that since Feb 2020, there have been 38 times higher usage of telemedicine, a vital feature of virtual hospitals.

A

report published by Amelia Virtual Care

suggests that the implementation of VR therapy can reduce the cost by an average of $5.39 per patient.
Benefits of Virtual Hospitals or Healthcare Organizations in the Metaverse
Setting up a virtual hospital or healthcare organization in the metaverse offers a variety of benefits that includes;
Easy Connect with Healthcare Specialist
A virtual hospital or healthcare facility enables patients to easily connect with healthcare specialists regardless of distance and social conditions. Patients even in remote locations can connect with doctors and healthcare specialists.
Affordable Option
The increasing cost of hospitalization and medication gives virtual hospitals an edge over others. Patients needing urgent medical attention will be admitted to the hospitals, thus reducing the burden and efficiently utilizing resources. Virtual hospitals allow patients to avail of basic healthcare services at a reduced cost.
Remote Monitoring
Visiting a doctor or health specialist can be time-consuming and more hectic for patients with chronic health conditions. Metaverse hospitals enable remote monitoring, where doctors can monitor patients' health conditions, thus eliminating the need for an in-person visit. On the other hand, patients can track their health and be more responsible.
Save Time
While patients use virtual hospitals to avail of basic healthcare services while sitting comfortably at home. Thus reducing the dependency on visiting hospitals or healthcare organizations. In turn, with an integrated appointment management system, doctors can efficiently manage their workload and serve patients effectively.
Manage Health Workers & Resource
A virtual hospital plays a major role in the effective management of health workers and available resources. Digitalization of data enables real-time access to bed occupancy, staff availability, automating tasks, and better staff management. An integrated appointment management system increases the number of patients a doctor can assist with effective time management.
Easy Progress Tracking
Virtual hospitals make tracking patients' progress and health status easy. The real-time availability of patients' health records makes it easy for doctors to provide medical attention and enhanced medical care.
Must-Have Healthcare Services for a Metaverse Hospital And Healthcare Organization
RisingMax Inc., as a leading metaverse development service provider, assists hospitals and healthcare organizations in strengthening their digital footprint. Metaverse is a futuristic technology that will provide a platform for hospitals to widen their business reach, explore new opportunities, and serve patients better. As a market leader in healthcare software solution providers, we have listed some must-have healthcare services for a metaverse hospital.
Virtual Communication System
Metaverse hospitals and healthcare organizations can leverage AR/VR technology to establish unmatched virtual communication with patients. Patients can schedule a virtual communication, avail of on-demand consultation, and record video or audio messages with a virtual communication system.
AI-based Virtual Assistants
Integrating AI-based virtual assistance or chatbots empowers virtual hospitals to efficiently serve patients 24*7. With this must-have feature metaverse, hospitals or healthcare organizations can reduce the load on frontline healthcare staff, streamline operations, and enhance business operations.
Medical Appointment System
A medical appointment system is the next must-have healthcare service for a metaverse hospital and healthcare organization. Patients can visit the virtual hospital using AR/VR headset and book appointments within seconds. Doctors can leverage the medical appointment system to manage their daily schedule and serve patients with greater focus.
Digital Prescription System
A digital prescription system makes it easy for a healthcare facility in the metaverse to maintain a record of prescriptions. Doctors can use the patient's prescription records for the previous diagnosis before prescribing a medication. On the other hand, patients can view their prescriptions and immediately order medication.
EHR System
Integrated electronic healthcare record systems play a major role in streamlining the operations of a virtual hospital or a healthcare facility. Healthcare workers and doctors can take advantage of integrated EHR systems to access patients' health records in real time.
The EHR system will empower hospitals and healthcare organizations to speed up treatment as historical health records are immediately available.
Telehealth System
With a telehealth system, virtual healthcare organizations and hospitals allow patients to avail of healthcare services using smartphones, PC, or laptops. It is one of the most effective healthcare systems to reduce large queues in hospitals and widen healthcare services reach.
Laboratory Management System
A virtual metaverse hospital needs a laboratory management system to widen its healthcare services and digitize all lab operations. This integrated feature allows virtual healthcare facilities to schedule appointments, send emails, digitize test results, send appointment reminders, etc. Managing a diagnostic laboratory becomes easy in the metaverse hospital.
Billing Management System
With an integrated billing management system managing things becomes easy in a metaverse hospital or virtual healthcare organization. Patients can use this feature to view the coverage of their insurance plan, lab test bills, bills from virtual and on-site healthcare, and other healthcare bills. Patients can use the in-build payment system to make secure bill payments.
IoT Healthcare System
Virtual hospitals can integrate IoT-enabled healthcare devices such as fitness bands and smartwatches to track patients' heart rates, blood pressure, disease monitoring, etc. With an integrated IoT healthcare system, virtual hospitals real-time monitor patients' health status and prescribe medication based on collected data.
Data Analysis System
Hospitals in the metaverse need an integrated data analysis system to get valuable information with the data stored. With a data-driven dashboard, hospitals can create customized treatment plans, analyze doctor or healthcare efficiency, view hospital expenses, enhance the effectiveness of healthcare services, etc.
Metaverse Hospital Development Process We Follow
RisingMax Inc. houses the industry's best metaverse experts and developers that can transform your virtual hospital dream into reality. Mastering the art of virtual hospital development, we have created a six-step virtual hospital development process. The metaverse hospital development process we follow starts with;
Project Requirement
Our metaverse experts connect with the client to discuss their project idea and understand their requirements in detail. We actively engage with the client to gather project requirements and understand the client's healthcare business before forwarding to the project analysis phase.
Project Analysis
Our team carefully analyzes client virtual hospital project requirements and checks requirement feasibility to deliver the same. After a thorough project and client requirement analysis, our team moves to the next development phase.
Project Planning
Our development experts at RisingMax Inc. create a development roadmap based on client project requirements. Dividing the project into smaller development milestones ensures easy monitoring of the project and timely project delivery.
Project Development
We create a client-centric virtual hospital development process to deliver business solutions as promised. We build best-in-class metaverse projects by leveraging our expertise in the latest tools and development methodologies.
Testing
After the project development phase is completed, the virtual hospital project moves forward to the testing team. We deploy the latest testing methodologies and software to ensure there are no technical issues or bugs with the project.
Post-Deployment
Our relationship with clients doesn't end with the deployment of a virtual hospital in the metaverse it starts there. For the smooth running of your metaverse hospital, our experts will continuously monitor and do timely updates at an affordable cost. No matter how complex the technical issue is, our team will find a way to tackle it.
How Much Does It Cost To Develop A Metaverse Hospital Or Healthcare Organization?
Now you know how venturing into virtual space opens up endless possibilities for your healthcare business. You might be thinking about how much this new business endeavor will cost you and whether it is profitable or not.
Setting up a hospital or healthcare facility is a futuristic business opportunity that will grow in the future and put you ahead of your competitors. However, sharing the exact cost to set up a metaverse hospital can be tricky as multiple factors are involved.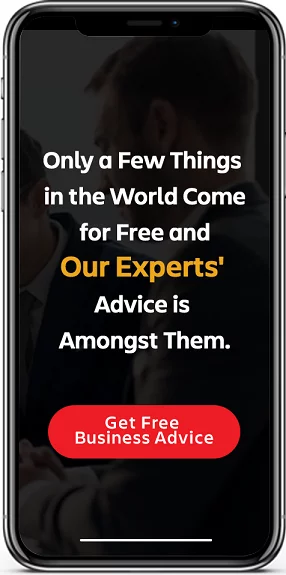 If you plan to set up a virtual hospital in the metaverse, then reaching out to our experts at RisingMax Inc. might be a good idea. Our metaverse experts will share an estimated project development cost based on project needs.
Factors that directly impact the cost of developing a metaverse hospital:
Type of healthcare facility.

Integrated metaverse hospital features.

The complexity of metaverse hospital features.

Integrated APIs.

Technology stack.

Location of the metaverse app development company.

Development company's expertise.

Development team strength.

The time needed for project completion.

Post-deployment services.
Most reputed metaverse consulting companies in the USA share metaverse hospital development costs after carefully analyzing the factors mentioned above. On average, most companies will charge $80k+ for setting up a virtual hospital in the metaverse.
Reach out to our experts at RisingMax Inc. and get a customized quote for your metaverse project. Discuss your development needs, and our team will share an exact development cost ASAP.
Why Choose RisingMax Inc. For Metaverse Hospital Development?
Our tech experts are RisingMax Inc. leverage their expertise in next-gen technologies to build highly advanced business solutions for our clients. We assist our clients from idea validation to deployment to offer unmatched development experience. Our development team understands all the complexities when it comes to metaverse hospital development and offers affordable solutions.
Here's why you should hire us;
Metaverse development services.

Affordable software solutions.

Tech prowess.

Tested, reliable, and secure business solutions.

Transparent pricing policy.

24*7 customer support
Why wait?
Reach out to our experts at RisingMax Inc. and discuss your metaverse hospital development project.