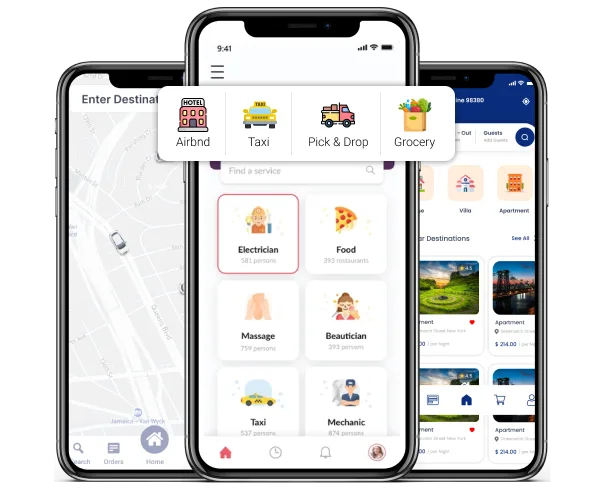 Top Tier Mobile App Development Company In NYC
As a trusted mobile app development company in New York, we understand that in today's competitive market, mobile apps are more than just an app. Today mobile apps are associated with brand image, identity, and a medium to engage with customers. Our mobile app development team at RisingMax Inc. is committed to building mobile apps with high-end features and functionality. We follow rigorous mobile development and testing methodologies to build mobile apps at par with current market standards and maximize customer happiness.
Consult Our Advisors
Custom Mobile App Development Company in New York
We are deeply committed to creating intriguing apps that rigorously adhere to business criteria and serving various projects to maximize customer happiness. With our 360-degree mobile app development services, we strive to build apps that boost business growth and efficiency.

Look no further than RisingMax Inc. to transform your app idea into a feature-rich iOS app. As a leading mobile app development company in NYC, we employ the latest technologies to build iOS apps for start-ups to large-scale enterprises.

Our team utilizes the latest technology, Android SDK, and high-level programming languages to build Android apps for smartphones, tablets, wearables, and other devices. As leading NYC app developers, we ensure the deployment of higher performance.
Leveraging the power of React Native in the mobile app development process, we offer an end-to-end customized app that delivers a native delightful UX design. Hire developers to build mobile apps that work perfectly on iOS and Android platforms.
We assist businesses worldwide in building progressive web apps that are responsive and efficient at meeting unique business needs. Our mobile app development team works tirelessly to build solutions that enhance users' app experience.
With quality assurance procedures, proven testing tools, and techniques in place, our QA team ensures that your mobile application is bug-free and fragile. Every major and minor aspect of the mobile app is well looked after and tested before deployment.
App Consultation Services
We offer app consultation services to provide a clear perspective of how investing in mobile app development opens up new business opportunities. Our mobile app team assists businesses in accelerating their digital transformation journey.
Discuss Your App Idea With Trusted App Development Consultant in New York
Connect with NYC's best mobile app developers and discuss your project under a non-disclosure agreement.
Customized App Development Services In NYC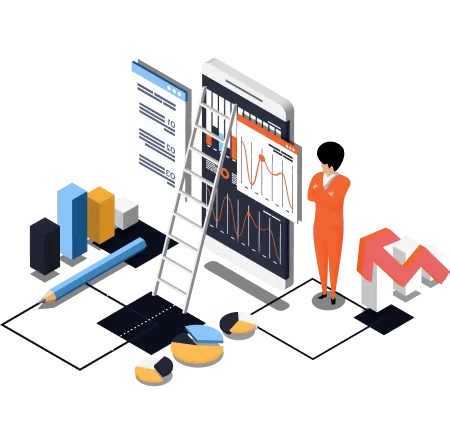 Mobile App Developers in NYC For Startup
Helping entrepreneurs build unique mobile applications
RisingMax Inc. is a top mobile app development company in New York that takes the unique challenges of startups and promises to deliver a powerful mobile app that will grab the world's attention. To turn a startup into a success, our mobile app developer team leverages its expertise and knowledge of app development tools to build mobile apps that are guaranteed to deliver flawless performance.
Talk To Our Experts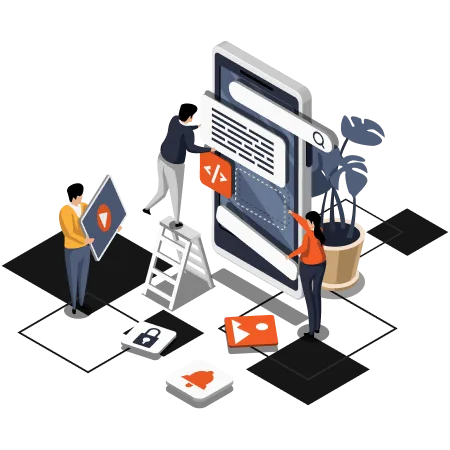 Mobile App Developers in NYC For SME
Helping SMEs to build mobile apps that streamline workflow
For a small or medium-sized business, having a mobile app is vital as having a website in this digital era. An app offers more ways to interact with the audience. As a top mobile app development company in NYC, USA, small and medium-scale enterprises can leverage the latest technologies, helping improve services, and beat their rivals.
Talk To Our Experts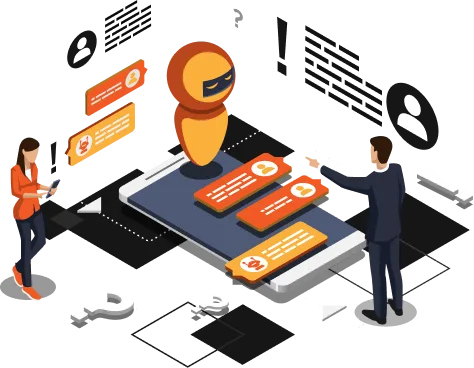 Hire App Developers in NYC For Large Enterprises
Building mobile apps to streamline workflow and generate more revenue.
We build scalable solutions for large enterprises that can best fit the objectives. From conception to project delivery, we offer clients end-to-end enterprise apps, not just develop apps; we deliver solutions that ensure higher business growth and security of enterprise operations. Our mobile app development team will provide assistance from start to end, and customers can expect a complete solution.
Talk To Our Experts
Customized Mobile App Development Solutions To Meet Your Business Needs
Get in touch with industry leaders in mobile app development NYC to build high-end business solutions to foster growth now and in the future.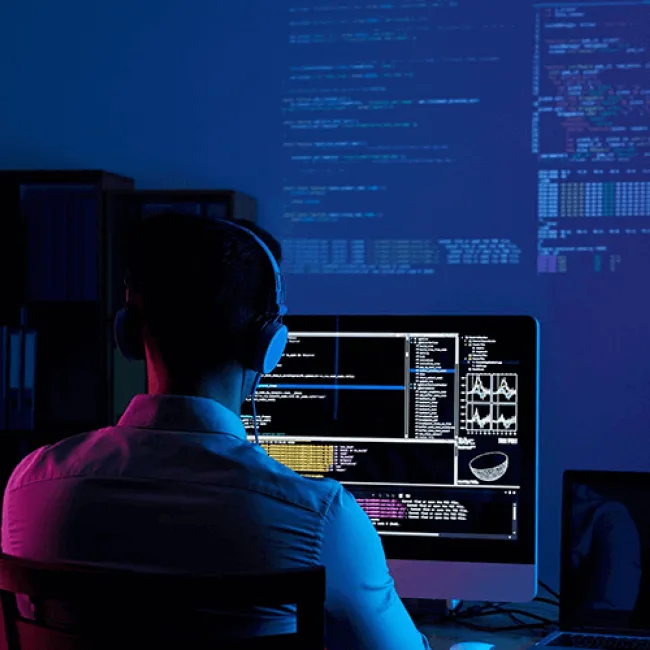 Mobile App Developers Serving Industries Worldwide
Our mobile app developers have assisted clients in different business verticals to launch and integrate mobile applications. As a leading mobile app development company in NYC, we have built robust industry-specific business applications.
Our Mobile App Development Process
We're passionate about building bespoke apps that are strategically planned, designed, developed, and thoroughly tested. We follow a stepwise mobile app development New York process and rigorous testing methodologies to deliver apps at par with current technology standards. Our mobile app development New York process includes the following;
Create App Strategy
When you approach our team for mobile app development, we ensure that your requirements and expectations are well delivered, conceptualized, and implemented.
Build UI/UX Design
In the next phase, we build an app's aesthetic appeal. We design a mobile app platform with an amazing look and feel to deliver the ultimate user experience.
End-to-end development
Our next step is to develop an app with our best coding practices. A dedicated team of designers and developers handles the whole app development process.
Testing & Deployment
Our quality analysis performs multi-level app testing for UI and UX, usability, device compatibility, and performance capabilities to make an app bug-free.
Maintenance & Upgrades
In addition to app development, we also provide further ongoing maintenance and upgrades. We aim to ensure customers access exciting features from time to time.
Our Mobile Application Development Portfolio
As one of the top-ranked mobile app development companies in NYC, we take pride in developing and deploying mobile apps that offer seamless customer experience and scale our client's vision. Our mobile app development team has successfully assisted VC-backed startups and Fortune 500 companies in launching their own mobile application. A glimpse of our mobile app development portfolio