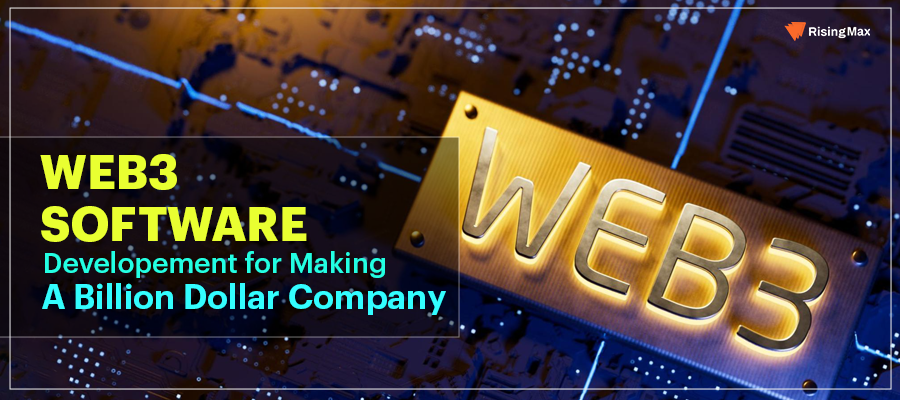 Web3 Token Development Company: Build The Future of Internet With Experts
The evolution of blockchain and web3 technology, brings a series of hyper-excited phases on the way of innovations. Web3 tokenization is one of them that defines resources and how these can be allocated or distributed effectively among users. It helps in eliminating errors, duplicacy, and many more flaws on your web3 platform.
Planning to build a most advanced solution with the power of tokenization, you are at the right place. The blog lets you navigate through the development journey from the beginning. For a more quick approach, you can fill out the form and schedule meetings with our experts.
If you choose to scroll, we appreciate your efforts and define each stage of token development from industries that can use web3 token development services to know the features of your web3 platform.
What is Web3 Token?
Web3 represents an upgrade of recent world wide web platforms that focus on decentralization, especially for those who believe in inclusivity and breaking centralized boundaries. In other words, web3 tokens are tokens that revolve around the web3 ecosystem. scaling, integrating, or even building Web3 Dapps.
Align the current state of IT with your business strategy by hiring the most trustworthy IT consulting company
Why Your Web3 Platform Need Web3 Token Development Services?
Intermediate free transaction
Confidentiality
Boundless data
Android, IOS, Mac, & Windows are supported by our web3 token wallet app
P2P Decentralized network
Profitable transactions
Globalized immediate and safe transaction
Flexible interface
Smoothly trackable options
Backs Multiple Customized crypto Token development features
Use Cases of Web3 Token Services
Here we have some top use cases where you can use web3 token development services on your platform. Let's check out:
Web3 Finance
Web3 Game
Web3 Streaming
Web3 Retail
Web3 Banking
Web3 Logistic
Web3 Healthcare
Web3 Fintech
Web3 Token Development Company
RisingMax Inc is a premium web3 token development company with all the essential features and functionalities. With 6+ years in blockchain technology and 750 skilled blockchain experts, we deliver top-class web3 token development services. Our designed and developed system lets you expand the presence of the current platform in the crypto marketplace. We have vast experience to create user-specific solutions within budget and stipulated timelines.
RisingMax Inc web3 token development services lay a strong foundation for your crypto business. We develop different domain token development services such as security token offering (STO), initial coin offering (ICO), initial exchange offering (IFO), and unique non-fungible tokens (NFT). So, get in touch with our experts now and launch your NFT Token development company, and power the crypto economy.
Types of web3 Tokens
Web3 Platform Tokens

Web3 Platform tokens development employs a blockchain framework that helps decentralized applications (dapps) for diverse experiences.

Security Tokens

Security tokens are designed to deal with regulatory issues with present definitions of your system.

Transactional Tokens

As the name defines, transactional tokens are used to trade goods and services and function with traditional cases.

Utility Tokens

The tokens are used to utilize payment of services inside the particular ecosystem. These are established for straight investment purposes.

Reward Token

The tokens are designed to maximize the holder's value and ensure crypto traders would get attracted to acquire more tokens as winnings or gift vouchers.
Open up new business opportunities with our Web3 Ecommerce Platform Development.
Get Started
Web 3 Token Development Services by RisingMax Inc
We offer a wide range of token development services. Here we have a description of our services for your web3 platform.
Token Creation

We offer token development services based on your existing blockchain network. These tokens facilitate transactions on your web3 platform with smart contract assistance.

Platform Development

Enhance your business revenue with web3 platform development services. We ensure your business growth and attract more users to your future-ready platform.

Digital Wallet

We have the expertise to develop customized digital wallets that create an impeccable experience for your platform. Our designed wallets are equipped with advanced security features to deal with multiple currencies.

Token Transfer

Get the opportunity to transfer services as per your business requirements. Our designed token allows you, traders, to use tokens for investment and other economic purposes to attain a competitive advantage in the business.
Prominent Features Of Web3 Tokens
These are neither digital money nor assets that can be interchangeable with other cryptocurrencies or tokens.

Tokens are developed on current blockchain technology.

Crypto tokens are distributed, in the standard ICO Process

Tokens works on emerging decentralized apps and carry out smart contracts.
Avail The Ultimate Features Of Our Web3 Token Development Services
Token Burn

An amazing feature of the token development services that define permanently deleting of tokens from token circulation. The features send tokens to frozen segments that cannot be retrieved.

Token Minting

The process involves adding more similar tokens in circulation with currently available features and functionalities. These tokens are mandatory to add to the process.

Agile Token Listing

After token development, the token listing is a crucial segment of web3 exchange platforms. The developed tokens can be easily listed on the platform and ensure further agile process.

Wallet Compatible

We know how to develop tokens that can be readily compatible with crypto wallet apps. We develop tokens and wallets with unique names, symbols, and features that could be easy to access for beginners.

Capped

The process involves no one creating tokens without exceeding predetermined tokens. We guarantee that we will not create tokens that are disclosed as part of the capped procedure.

Token Pause

The method is designed to halt transactions of your web3 platforms. We have the ability to add synch features and frozen in-trade transactions.
Our Web3 Token Development Services
Here's a list of premium services that we offer to startups and enterprises for building highly scalable and extraordinary security-embedded web3 token development services. You can easily regulate, track and trace every token transaction on your platform.
Ethereum Token Development

We design and develop exclusive token standard development services with ERC 721, ERC 1155, ERC 223, and more!

Tron Token Development

Develop Tron tokens with certified blockchain standards token developers and build a next-gen business opportunity.

BSC Token Development

Launch your revenue-generating tokens based on advanced Binance smart chain blockchain technology. We help you to get faster transactions at lesser gas fees.

Solana Token Development

Lead the web3 industry with Solana Blockchain technology and boost your business potential to handle more than 50K transactions per second.

Cardano Token Development

Build a multi-assets management platform with the ultimate features of interoperability, scalability, and safety to introduce census mechanisms.

NFT Token Development

Enjoy the non-fungible token development services that cannot be readily evolved in exchange for other types of tokens for your web3 NFT marketplace.
Web3 Token Development Parameters
During our Web3 token development process, we pass your token development through 4 crucial stages. These involve;
Purpose Parameters

It defines the purpose for which the cryptocurrency tokens are designed. It involves finding the ready use of particular web3 tokens whether it is designed for gaming, healthcare, or real estate projects.

Governance Parameters

The governance parameter defines the token that will make the right decision at the right time and fulfill users and business requirements. Corresponding to the domain, it involves product roadmap and core protocols.

Functional Parameters

These include functional parameters like the balance of, transfer of and from, total supply approvals, minting, and other relevant functions of the web3 platform.

Technical Parameters

Technical parameters define the architecture of your platform and are designed to deliver functionalities of parallel processing with native currencies.
Our web3 Tokens Development Process
Our token development process involves a set of sequential steps from designing to development and launching with blockchain technology. Get involved with us at every step of your web3 token development.
Gathering Requirements

Understanding your business requirements is our primary concern. Therefore, we gather all your business requirements and make a proper plan and proposal that satisfies customers' queries and business needs.

Blockchain Selection

Since Web3 tokens are smart contracts and operated with Blockchain technology only, therefore, it is essential to select an accurate set of frameworks for web3 tokenization that can deliver effective results.

Coding Smart Contracts

Web3 tokens are mediated based on specialized software named Smart Contract. These smart contracts are programmed with special specifications that promote asset transfers.

Setting up Token Identity

The next and significant step in the development process is identity selection with users' specified names, symbols, and operational functionalities. In other words, it helps to define token identity in the web3 world.

Token out for use

Once the token is set up, the next step is to make it available in the transfer window and make it available for crypto participants. Whether it is your gaming, ecommerce, or other platforms, it will help users to convert crypto into web3 tokens and facilitates quick buying and selling.
Why is RisingMax Inc The Best Web3 Token Development Company?
We at RisingMax Inc analyze the market performance of various cryptos and platforms, and provide our web3 token development services with dynamic features. Our solutions involve fungibility, tradability, and scalability features that count for your platform's Effectiveness and meeting current trends. We develop web3 tokens with exclusive functionalities and parameters at affordable prices. Below are our core strengths for your consideration.
The web3 ecommerce platform development cost depends upon various factors such as:
Multiple web3 Token Development

We have blockchain passionate developers with the potential to build multiple web3 tokens for your platform. We have already developed ERC20, ERC 1155, ERC223, ERC721, ERC777, ERC827, ERC998, ERC721, and others.

Quality Assurance

We assure you to deliver quality web3 tokens fulfilling all your project requirements. Our designed web3 token involves all the features and functionalities you expect within a definite time span.

Experienced Token Developers

With our industry experience and certified web3 developers, we ensure flawless project delivery with post-support features.

Round Clock Availability

We provide 360-degree support and stand by you from development to launching. You can contact us 24*7 for any technical doubts or bugs.

Unshakeable Experience in the Field

We have 13+ years of experience in the industry and 6+ years in blockchain and other related technologies. We provide a variety of enhanced applications and solution services.

Transparent Development Process

The quality of our services matters can be defined with transparency in the development process. Our services have the potential to win worldwide users.
FAQ
How to develop web3 tokens?
There are two possible ways to create a web3 token,
The First one is - Create from scratch,
The Second one - is to avail of customized web3 token development services
You can create web3 tokens by connecting with our technical team.
Can I make money with web3 tokens?
Yes, you can make money by creating web3 tokens and then spread it through the crypto market for trading. Remember, you need experts to create a token. RisingMax Inc , the highly needed web3 token development company is here to help you.
Can I make money with web3 tokens?
Yes, you can make money by creating web3 tokens and then spread it through the crypto market for trading. Remember, you need experts to create a token. RisingMax Inc , the highly needed web3 token development company is here to help you.