Our Extensive Range of
OpenSea Clone App Development Services
OpenSea Like NFT Marketplace Development
Earn the opportunity to build an NFT marketplace like OpenSea to drive more revenue. We build a similar marketplace with our fully-customized OpenSea Clone script added with multiple features and core functionalities.
OpenSea Like Marketplace Development on Solana
Launch a highly advanced Solana based OpenSea Like marketplace successfully in the crypto space. Our fully customized NFT marketplace developed on the Solana blockchain network helps bring more value among crypto enthusiasts.
OpenSea Like Marketplace Development on Polygon
We have already developed feature-rich OpenSea like NFT marketplaces on Polygon. Our Polygon-based NFT marketplace solution enables you to go with the addition of a lot of styling elements to make the platform look modern.
OpenSea Like Marketplace Maintenance Services
Get beyond support for bug fixing and any other maintenance service. Our team keeps up with continuously managing upgrades/new releases and ensures your OpenSea like NFT marketplace runs in the smoothest manner.
RisingMax Inc Trending
White-Label NFT Marketplace Solutions
Enrich the value of digital assets with our market-ready NFT marketplace like OpenSea. Explore our full range of OpenSea like app development solutions all under one roof.
Emerging
OpenSea Clone Script Use Cases
Our highly advanced OpenSea Clone script is designed to support various industries, including art, music, real estate, domain, sports, and many more.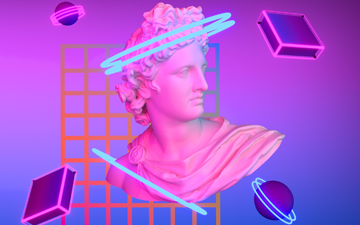 OpenSea Clone For Art
Make bucks by transforming your unique artwork into digital collectibles. Our OpenSea Clone app encourages potential buyers.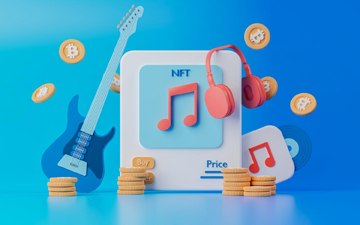 OpenSea Clone For Music
Tokenize your music & list them worldwide to make good bucks. You can make the most out of your unique musical artwork on our OpenSea clone.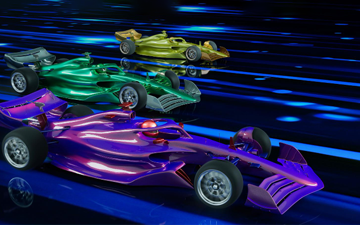 OpenSea Clone For Sports
Leverage our OpenSea Clone script to launch the NFT marketplace for sports enthusiasts interested in purchasing and buying virtual assets.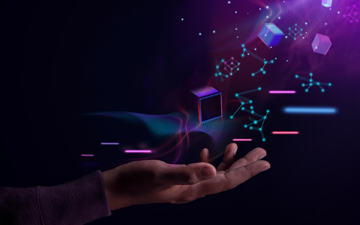 OpenSea Clone For Games
Kickstarting an NFT gaming business is a revenue-generating business idea. Our OpenSea clone solution allows gamers to buy/sell collectibles securely.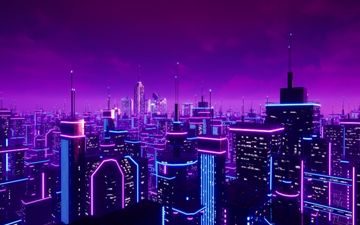 OpenSea Clone For Real Estate
Encourage worldwide audiences to start bidding on properties. NFTs are great for tokenizing properties and listing them on the NFT marketplace.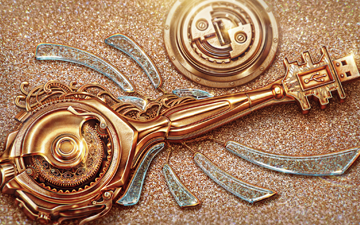 OpenSea Clone For Antique
Convert unique antiques into NFTs to add more value. On our fully customized OpenSea clone, you can make significant sales and revenue.
Begin Your Own NFT Marketplace
With Our Developer-friendly OpenSea Clone Script
Grab an exciting opportunity to climb up the ladder in the NFT space with our NFT marketplace like OpenSea.
Call Us
What's Exceptional In RisingMax Inc
Opensea Clone App?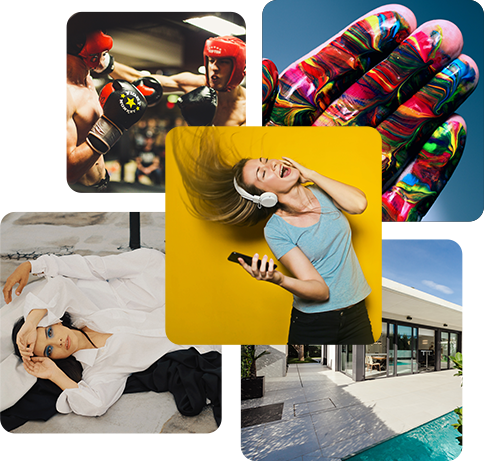 Tradability
NFTs are unique and come with a traceability characteristic enabling users traders to trade in many virtual worlds.
Liquidity
Millions of digital assets can be handled in one place, bringing huge benefits for investors towards more liquidity.
Scarcity
NFTs are crafted so that they will not evolve with time, further bringing more uniqueness and value to themselves.
Interoperability
Since NFTs follow various token standards, they allow users to build seamless interaction with multiple blockchain networks and trade.
Skyrocket Your Business Success with

Our NFT Marketplace Like OpenSea

Our 100% customized NFT marketplace like OpenSea clone, meets your industry needs and requirements. Our experts conduct 360-degree testing of the Ethereum-powered OpenSea clone to ensure the launching of a bug-free and feature-rich NFT marketplace. The NFT marketplace clone we offer at RisingMax Inc. is a mirror image of the OpenSea NFT marketplace. Our team integrates best-in-class features and functionality that support trading art, music, video, real estate, photography, and other digital assets on the NFT marketplace like OpenSea. Get in touch with our experts and discuss your NFT marketplace idea.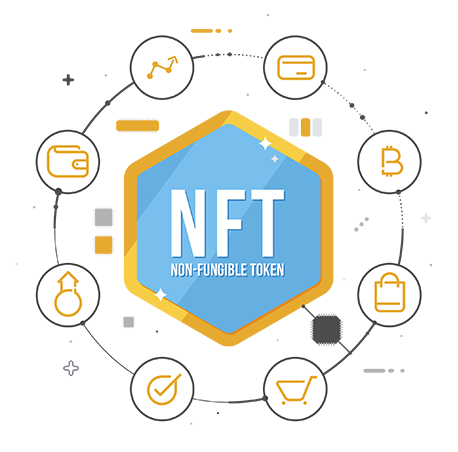 Benefits of Our
OpenSea Clone Application
Launch an NFT market with our OpenSea like app development services and enjoy myriads of benefits. Our OpenSea clone app offers benefits such as;
High Customisable
Our solutions built on OpenSea Clone Script are completely bespoke. You can customize any features and functionality as per your business need.
Revenue Generating
Our blockchain-powered OpenSea clone solution ensures that you generate more revenue in the form of sales and minting fees.
Complete Insight
Advanced analytical tools provide admin, creators, and customers a complete insight about overall and particular NFT.
Minimal Transaction Fee
Our OpenSea clone is powered with Ethereum blockchain that charges a low minting cost compared to other blockchain networking.
Highly Secure
Our OpenSea clone is powered with cross-blockchain support that guarantees high security and privacy.
Compatibility
Our NFT marketplace like OpenSea platform, ensures you can grab every device audience's attention with our solution.
Quick Ownership Transfer
Whitelabel OpenSea clone solutions are easy to customize and ensure quick ownership transfer and other rights to the admin.
Guarantee Services
The bugs and error-free OpenSea clone solution provides users and creators with a smooth and effective transaction experience.
High Liquidity
An OpenSea-like NFT marketplace can easily be linked to multiple-crypto wallets that improve the scope of financial liquidity.
NFT Marketplace Like
OpenSea Integrated With Powerful APIs
Our API powered NFT marketplace like OpenSea, allows applications to retrieve information and easily interact with external components of the software. We at RisingMax Inc. build an NFT marketplace with highly extensive APIs to reach billions. Under our belt, we work on various models, including Asset, Event, Collection, and Account models.
Talk to Our Experts
Our OpenSea Clone App
Designed For Various Platforms
Mobile App

Get a fully-functional OpenSea clone mobile app developed with exciting features and functionalities.

Web Portal

Our OpenSea clone app is similar to the OpenSea marketplace and can be highly used to build powerful web portals.

Windows

Our OpenSea clone NFT marketplace is designed to support various devices, even windows.
OpenSea
Clone Token Standards
Our OpenSea Clone Script utilizes ethereum blockchain with specialized token standards.
ERC-721
An ethereum based non-fungible token that is unique and can be priced separately.
ERC- 1155
A token standard allows you to create any type of asset from digital art to gaming items.
ERC-998
An extension to the ERC-721 that adds the ability for NFTs to own other token items.
TRC-721
A combined set of standard interfaces makes it possible to transform real-world items.
OpenSea Like App Development Services
Proffered By RisingMax Inc.
Leveraging our affordable OpenSea like app development services, our blockchain experts can launch your OpenSea like NFT marketplace on any leading blockchain technology.
OpenSea Clone Script On Ethereum
Ethereum has become a trending blockchain technology for the deployment of smart contracts and decentralized applications. The marketing pulling feature of Ethereum makes it the first choice of users.
OpenSea Clone Script On Polygon
Polygon blockchain is a secondary fast and highly scalable Layer 2 scaling solution. Its major function is to build and connect Ethereum compatible blockchain and reduce transaction fees on the NFT marketplace like OpenSea.
OpenSea Clone Script On Solana
Marketplaces that want to handle as many as 50,000 transactions per second on the network choose Solana technology. An open-source blockchain networking supports smart contracts, NFTs, and a variety of dApps.
Leverage Our Tech Expertise To Launch a Feature-Rich NFT Marketplace Like OpenSea
With over 200 blockchain professionals, RisingMax Inc. is assisting businesses worldwide with its futuristic business oriented solutions. Our team leverages its NFT marketplace development expertise to integrate top-notch security features and launch a feature-rich NFT marketplace like OpenSea.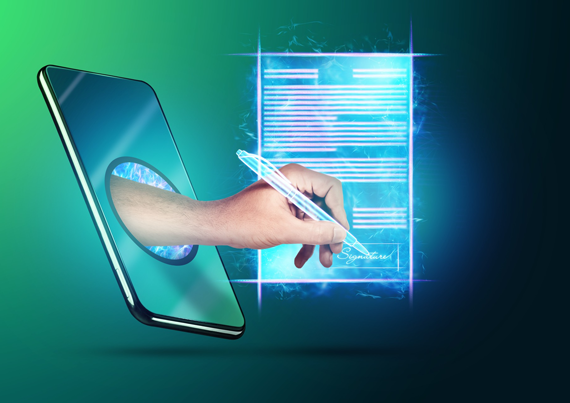 Integration of
Smart contract
A smart contract is a digital contract designed with codes stored on the blockchain and automatically executed when predefined conditions are met.
Our smart contract and blockchain technology developers build contracts on Ethereum, Hyperledger, Hedera Hashgraph, EOS, Tron, Tezos.
Smart contracts trigger automation, autonomy, trust with transparency, faster processing, and lower the possibility of manual errors.
Smart contracts provide backup facilities that store more than one copy at different ledgers.
Multi Crypto-Currency
Wallet Functionality
Our white label multiple crypto-currency wallet integration solutions provide an end-to-end solution for Custodial and Non-Custodial options.
We develop Centralized Wallet Development, DeFi Wallet Development, NFT Wallet Development, Mobile Wallet Development, Web Wallet Development, Bitcoin wallet Development, Ethereum Wallet Development, and more options for your NFT platform.
Our keyless wallet does not require the use of a private key, but facial biometrics can validate access to the users.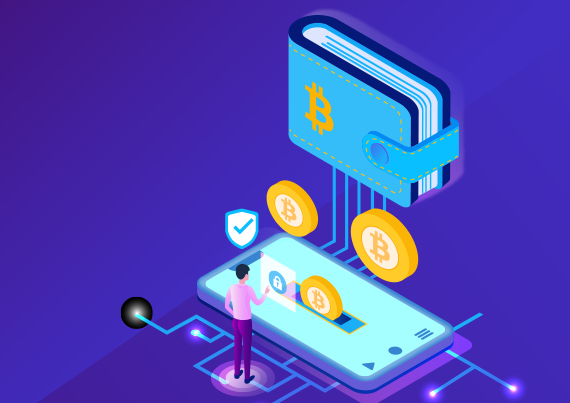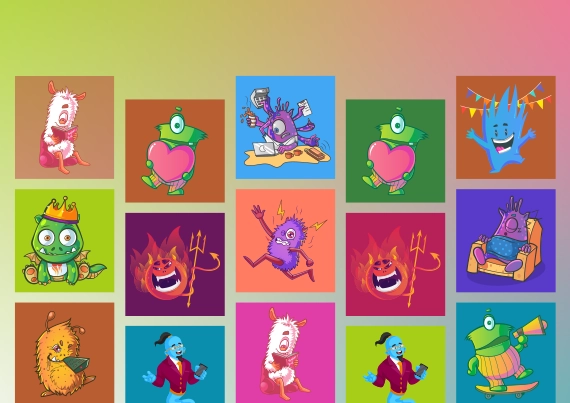 Readily Customized
NFT Minting Platform
It's fair enough to say that NFTs are virtual assets ruling the crypto space. RisingMax's team with their skilled resources and current industry knowledge, delivers highly advanced white label NFT minting software. Our minting solution is a perfect entry point for entrepreneurs on the lookout to monetize their digital assets. We give full support to entrepreneurs to thrive and survive in the NFT space.
Uploading the digital assets that you want to mint.
Stable revenue stream through services fees and gas fees.
A platform to promote and launch varied products.
Gains traffic due to NFT's uniqueness and scarcity.
Ensure Promising Future
With Powerful OpenSea Clone Script
Our ready-made OpenSea Clone script built on the Ethereum blockchain network has gained a huge limelight in the NFT space. It is the best solution if you dream of launching your own NFT marketplace to capture more customers and revenue. At RisingMax, we create a feature-rich NFT marketplace like OpenSea to connect people, keep proper track of digital assets, and discover the NFT collection.
Highly customizable OpenSea Clone script
Higher revenue in a short time
Ensures a robust security
Quick to launch in the market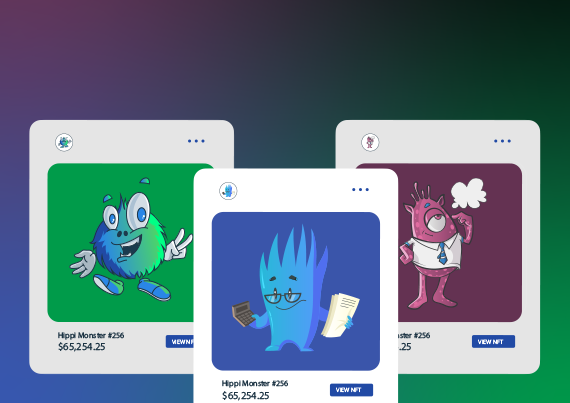 OpenSea Clone Script to Launch
Your Own Lucrative NFT Platform
Our White label-based NFT marketplace like OpenSea is ideal for NFT enthusiasts looking to venture into the digital space. Our OpenSea clone script makes trading possible for various types of collectibles like music, image, trading cards, etc.
Salient Features of our

OpenSea Clone Platform
Crypto Wallet Preferences

NFT Tracking Features

Visually Appealing Storefront

Crypto Wallet Integration

Advanced Filters and Search Options

Multiple Fiat Currencies

Analyze Performance Analytics

Buy/Sell and Bid Options

Track User Activities

Listing Options for Multiple Assets
Wide Range of Tech Stacks We
Use to Develop OpenSea Clone NFT Marketplace
Following are the tech solutions we use to design an NFT marketplace like OpenSea to meet your business needs!
Blockchain Platform

NFT Standard:

Storage Platform

Front-end Framework:

Why Choose RisingMax Inc as Your
OpenSea Clone App Development Partner?
Customized Solutions

Our OpenSea Clone app solutions are highly secure, reliable and can be easily customized as per client's needs.

Blockchain NFT Marketplace

Attract a wide target audience base with our immensely secure blockchain NFT marketplace like OpenSea platforms.

Transparent Pricing Policy

We at RisingMax Inc., follow 100% transparent pricing policy and NFT marketplace development process.

Supportive Developer Team

We employ blockchain industry-skilled professionals that are ready to support clients at every step.
Frequently Asked
Questions
What is OpenSea Clone Script?

OpenSea clone script is a functional replica of the popular NFT marketplace - OpenSea. Our OpenSea clone allows users to buy and sell digital assets such as NFTs, game assets, digital tokens, and other digital assets.

Why OpenSea Like App Development Popular Among Budding Entreprenuers?

OpenSea like app development allows budding entrepreneurs to skip the lengthy NFT marketplace development process and launch a feature-rich NFT marketplace within two or four weeks.

Which Blockchain Is Most Suitable For Opensea Like App Development?

Ethereum, being a popular blockchain, makes it the most suitable platform to launch an NFT marketplace like OpenSea. Our broad spectrum of blockchain expertise allows us to launch an NFT marketplace like OpenSea on other leading blockchain networks such as Polygon, Tron, Hyperledger, Stellar, and others.

What Is The Cost Of Opensea Clone App Development?

Most OpenSea clone app development companies in the USA charge $15k to $20k for OpenSea clone. The overall NFT marketplace development cost might go high with the add-on features and other customizations.

We contacted RisingMax Inc. to develop our Just Ryde app (on-demand taxi booking app). We aim to give passengers more security features and chances to earn drivers. The team listened to our requirements and did a fantastic job. We recommend them for their amazing services.
Manuel
CEO, Just Ryde, USA

SEO Guys at RisingMax Inc. Rock!!! My search for a top-quality SEO service provider in NYC has positively ended at RisingMax Inc. My site was facing some Google penalty issues when I approached them. These guys are perfect in their digital marketing efforts and delivered the best possible result. SEO guys at RisingMax Inc. rock!!
Nika Alison
Marketing Manager, New York

We needed ride-sharing with different panels for customers, drivers, and admin. When we discussed the project with RisingMax Inc, they listened to us carefully and promised to deliver what we wanted. We are glad to say that they kept their promise. We are impressed and may work with them again in the near future.
Anthony Hernandez
USA

I hired them for the SEO of my website upon my friend's recommendation, and I was just amazed at the results and improvement within a month. With their proven and dedicated marketing efforts, they increased my website's traffic, reduced the bounce rate, and boosted the conversion rate. Working with RisingMax Inc. was really good.
Martin Zejda
UFM Underwears, Florida
Previous
Next