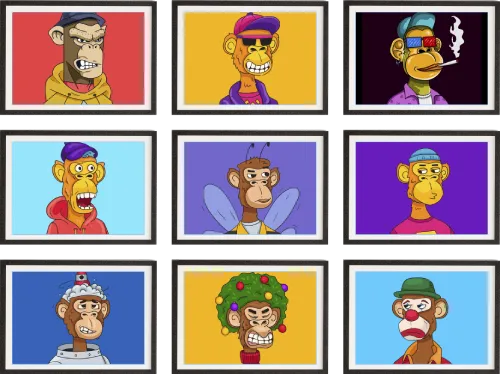 Why Build An
NFT Marketplace Aggregator?
There are multiple NFT marketplaces worldwide where creators can list and collectors can buy digital artwork. The need for interoperability between NFT marketplaces creates a gap between art creators and collectors. With an NFT aggregator app development, you can bridge this gap and provide users with a platform to access the entire crypto market.
The NFT marketplace is still a relatively new market with much potential to grow. As an NFT marketplace app development company, we can help you launch an aggregator platform where users can get in-depth knowledge of the market, easy navigation, and a better sale and purchase experience with greater efficiency.
Get Started
Key Features of Our
NFT Aggregator Marketplace
User Profile

Every user is welcome on our NFT aggregator marketplace platform and can create their profile. A display picture, their digital assets, and other information are displayed here.

Single Platform For All

Our NFT marketplace aggregator allows users to access information about NFTs worldwide on a single platform. Sign in to buy, sell, trade, or access current NFT market trends and data.

Personalized Suggestion

Provides personalized NFT suggestions to customers based on their interests, platform activity, NFT collection, and browsing history with our NFT aggregator marketplace.

Advanced Search Filters

Our NFT aggregator uses advanced search filters such as highest price, lowest price, recently listed, trending, and most popular to efficiently browse the NFTs category.

Compare Prices

On our NFT marketplace aggregator, users can compare NFT prices such as gas fees, commissions, royalty fees, and other fees of various popular NFT marketplaces worldwide.

Wallet Integration

Our NFT aggregator supports the most known NFT wallets such as Metamask, Enjin, Math Wallet, AlphaWallet, and others. Multi wallet integration makes it easy for users to create, manage and trade NFTs.
We Enjoy Bringing Your Unique Business Idea To Life
Connect with our experts and discuss your unique business idea under non-disclosure agreements. Utilizing our tech expertise to bring your business idea to life.
Partner With RisingMax Inc. To Securely Enter The Realm Of The NFT Marketplace
Are you looking to venture into the realms of the NFT marketplace? Schedule a free consultation call with our experts for NFT marketplace app development with high-tech features and functionality.
Various Markets Our
NFT Aggregator Platform Caters
Our highly advanced NFT aggregator marketplace is designed to support various industries, including art, music, real estate, domain, sports, and many more.
Art
Our NFT aggregator platform allows artists worldwide to convert their digital assets to NFT without content copying or copyright thefts.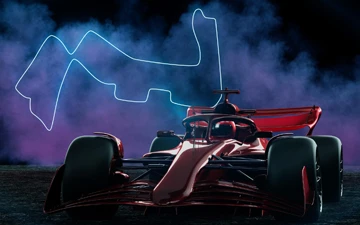 Sports
Sports fans and collectors can trade sports tokens like trading cards, sports accessories, and sports video clips on our NFT aggregator.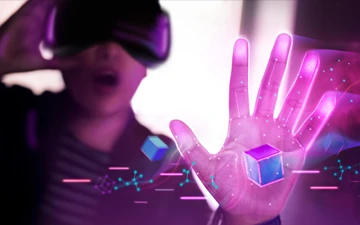 Games
We provide gamers with an NFT aggregator platform to buy and sell in-game assets such as rare skin, collectibles, weapons, and others.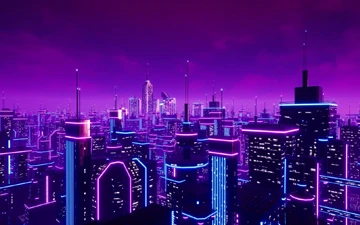 Real Estate
Our NFT marketplace aggregator platform lets NFT enthusiasts view the real estate listing on various NFT marketplaces.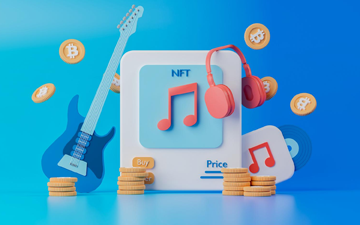 Music
Convert your audio files into NFTs, list them in the NFT market and ultimately eliminate piracy with our secured aggregator platform.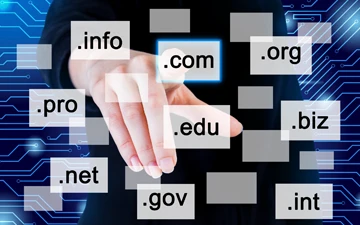 Domain
Our NFT aggregator app development process provides a platform to mint, buy and sell domain names with the security of blockchain technology.
How Does
NFT Aggregator Marketplace Work?
RisingMax helps develop and launch NFT Aggregator Marketplace to assist both new and existing NFT creators and collectors by aggregating data from all popular NFT marketplaces into one platform.
Benefits Of Our
NFT Aggregator Platform
High-end Security

Our NFT aggregator platform comes with high-end security features to prevent any unfair means. This makes it hard to hack or misuse

Smart Contract

The platform we develop provides complete control of the app to the client to make analyzing and comparing the data convenient.

Customer Support

We at RisingMax Inc. are available for our customers 24*7. We answer their queries and incorporate their suggestions in the solution.

Decentralized Platform

The client will have full control over the information they share with the platform and can be handled completely from the dashboard conveniently.

Universal Accessibility

Our NFT aggregator platform runs perfectly on devices like personal computers, tablets, smartphones, or any other IoT devices.

User-friendly Experience

Whether you are an NFT enthusiast who is planning to explore the NFT world or an NFT analyst, the platform opens the door for everyone.
Join Hands For
Impactful NFT Aggregator Marketplace Development

Solutions

Get in touch with our experts and build impactful NFT-based business solutions. Connect with our experts to accelerate your business's digital transformation and growth.

Talk to Us
Frequently Asked
Questions
NFT transactions likely to grow in the future make investing in an NFT aggregator app development a profitable business idea.
Most NFT marketplace app development companies in the USA charge approx. $20000 to $30000.
Our expert development team can launch an NFT aggregator platform within two to three weeks.
First, connect with a top NFT marketplace app development company like RisingMax Inc. Share your NFT marketplace development idea and development needs. And our experts will build an NFT aggregator platform per your business needs.

We contacted RisingMax Inc. to develop our Just Ryde app (on-demand taxi booking app). We aim to give passengers more security features and chances to earn drivers. The team listened to our requirements and did a fantastic job. We recommend them for their amazing services.
Manuel
CEO, Just Ryde, USA

SEO Guys at RisingMax Inc. Rock!!! My search for a top-quality SEO service provider in NYC has positively ended at RisingMax Inc. My site was facing some Google penalty issues when I approached them. These guys are perfect in their digital marketing efforts and delivered the best possible result. SEO guys at RisingMax Inc. rock!!
Nika Alison
Marketing Manager, New York

We needed ride-sharing with different panels for customers, drivers, and admin. When we discussed the project with RisingMax Inc, they listened to us carefully and promised to deliver what we wanted. We are glad to say that they kept their promise. We are impressed and may work with them again in the near future.
Anthony Hernandez
USA

I hired them for the SEO of my website upon my friend's recommendation, and I was just amazed at the results and improvement within a month. With their proven and dedicated marketing efforts, they increased my website's traffic, reduced the bounce rate, and boosted the conversion rate. Working with RisingMax Inc. was really good.
Martin Zejda
UFM Underwears, Florida
Previous
Next