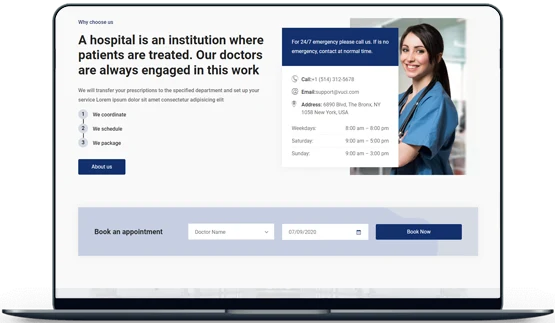 Electronic Health Record System
Our NYC-based client Supreme Multispeciality Hospital hire us to build an Electronic Health Record system to serve patients promptly. The prime requirement was to digitize the entire hospital processes so that medical staff could focus more on treating the patients and improving their medical services.
Challenges
Digitalization is the only way for businesses to enhance their efficiency and be future secure. During this transformation phase, our team faced the following challenges:
Build a solution to streamline processes.
Mitigate chances of medical errors.
Integration of advanced security features.
Digitize the entire working process.
Create safe storage of sensitive patient data.
A simple and easy-to-use digital system.
An intuitive UI/UX design with an attractive user interface.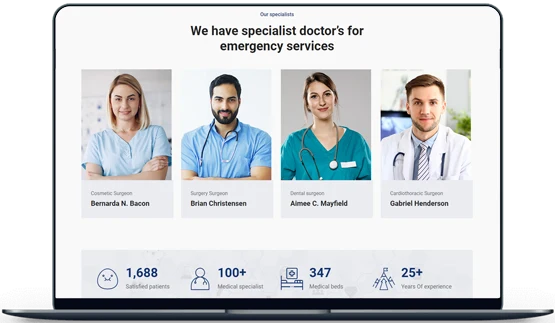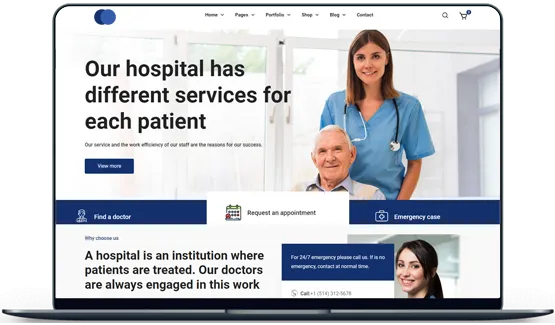 Solution
RisingMax Inc. development team, after carefully analyzing clients' requirements and platform needs, integrated the following solutions.
Build an excellent Electronic Health Record System.
EHS system integrated with patient scheduling, task management, and more.
Integrated advanced security features.
Multi-factor authentication for secure user access.
Easy to use digital system for healthcare staff to prominent patient services.
Seamless digitized workflow with EHS.
Smart Prescriptions

Medical History

Generating Invoices

Automated Scheduling

Managing Tasks

Processing Claims
HTML5

Css3

Bootstrap

Python

React.Js

AngularJS
The Result
Our team successfully built Electronic Health Record System for the client as per their business requirement. The client really likes the integrated security and user-friendly features. Leveraging these features allow healthcare staff to instantly access patient information and schedule their treatments.
"We are highly impressed with the platform built by RisingMax Inc. Digitizing the overall working of our Supreme Multispeciality Hospital allows us to streamline our operations and deliver unmatched services to our patients. We have got what we were promised. Highly satisfied!!"