Fascinating Aspects of
Our eCommerce NFT Development Solution
RisingMax Inc., as a leading eCommerce software development company USA, offers top-notch business solutions that are highly secure and cost-effective. By identifying the pain points in your business domain, we develop suitable solutions to help you stay ahead of the competition while focusing on your overall business strategy.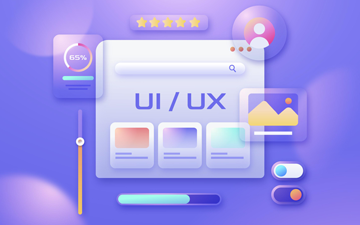 Alluring UI/UX Designs
The captive UI/UX design of our ecommerce marketplace perfectly fits the definition of elegant design. We have a pool of creative designers all in one place who understand industry demand and 3D technology.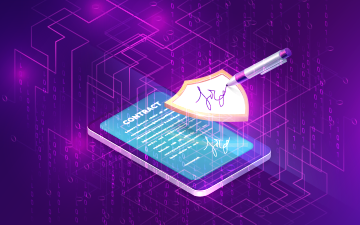 Smart Contracts
We assure to automate your business processes, transactions, and agreements with white label smart contract solutions. Leverage the industry-leading platforms - Ethereum, Hyperledger, or EOS in your software.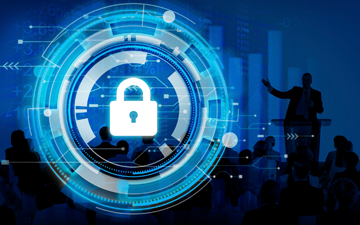 Cybersecurity
An ecommerce NFT marketplace is a million dollar opportunity. Our NFT marketplace development experts ensure that your platform is 100 percent secure and satisfies all cybersecurity set standards.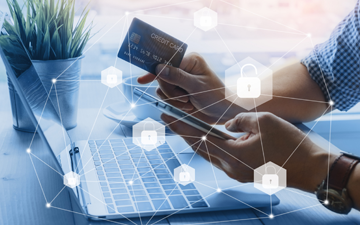 Multitude of Payment options
When it comes to making payments, we provide a flawless experience for your customers to complete transactions. We add multiple cryptocurrencies to the platform. Your customer needs a chance to choose own.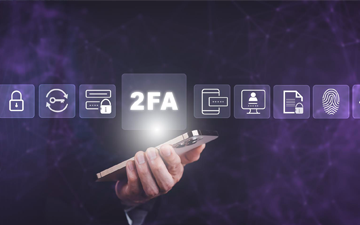 Multiple Factor Authentication
Multi-factor authentication (MFA) allows only authentic users to register on your platform. We follow strict KYC policies and MFA to protect your ecommerce NFT marketplace platform from theft and cyberattack.
Ultraefficient Admin Panel
You can access every information of the ecommerce NFT marketplace from the Admin panel from minting to buying, selling and trading NFTs. Offer exciting vouchers, referrals, and coupon codes to platform users.
Bring Your Ideas To Market With Our Affordable NFT Marketplace Development Services
Hire our ecommerce NFT marketplace development experts and give wings to your ecommerce idea. Connect with our experts to get a free project development estimation.
You Are Just A Click Away From Giving Wings To Your Ecommerce NFT Marketplace Dream
Set your first foot right in the ecommerce realm with our experts. We follow tested business strategies to shape your eCommerce NFT marketplace dream into reality at an affordable cost.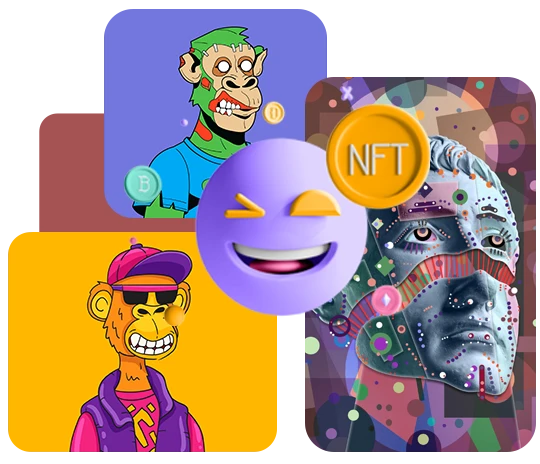 Perks Of Choosing
NFT In Ecommerce
NFT in the Ecommerce platform has many advantages.
An ecommerce platform is for all to trade in physical goods, and transactions in NFT make it more trustworthy. It will increase the chances of trading from your NFT based ecommerce platform.
Artists can distribute their work and retain the rights of usage. Blockchain verifies the identity of the creator before selling artwork. Creators can never lose work, personal information, or transactional data.
NFT is the hottest topic in the market. A large number of buyers are investing in this platform. You can continue to widen the market of NFT.
Our technical team works 24*7. We aim to deliver the best industry product, bugs-free solution, and on time.
Launch Your Own NFT-Based Ecommerce Marketplace TODAY
We can help you grab the most profitable business opportunity in the NFT space. Get in touch with our experts and launch your one NFT based ecommerce marketplace within two weeks.
Splendid Admin Panel Features Of Our
NFT Based Ecommerce Platform
As a top eCommerce NFT marketplace development service provider, our team will integrate next-gen features for easy and effective management of the platform. Our ecommerce marketplace comes with splendid admin panel features that include;
Sub Admin Management

With our ecommerce NFT marketplace, you can assign different roles to sub-admin for streamlining platform operation. Manage different sub-admins on a single platform screen.

Digital Assets Management

Our ecommerce NFT marketplace comes with an in-built digital assets management feature for admin. Leverage this feature to manage all digital assets on the platform effectively.

Customer Management

The interactive admin dashboard makes it easy to manage customers on the platform. From profile to account management, our ecommerce NFT marketplace has it all.

Multi Wallet Integration

To ensure that your customers enjoy seamless payments, we offer multi-wallet integration. Our ecommerce NFT marketplace allows the admin to manage payments on the platform.

In-Depth Marketplace Analytics

The admin can get real-time marketplace analytics by leveraging this feature of our ecommerce NFT marketplace. Analytics reports can be viewed as pie charts or bar graphs.

Payment and Fee Management

Our ecommerce marketplace platform comes with integrated payment and fee management features. Admin can use this feature to view no. of payments and their status on the platform.

API Integration

To ensure that we can serve our wide clientele, our ecommerce NFT marketplace comes with API integration for seamless data sync, enhanced productivity and management.

Push Notification

The ecommerce NFT marketplace platform admin can leverage this feature to send push notifications to customers regarding the latest offers, discounts, or other exciting news.

Help Desk Incorporation

Allow your ecommerce NFT marketplace customers to connect directly with the help desk in case they face sign-in, payment, NFT trading, or any other issue with the platform.
Our Blockchain
Tech Expertise
Ethereum

Hyperledger

Steller

NEO

EOS

Multichain

Open Chain

Startis

Azure Blockchain

Corda
Why Choose RisingMax Inc. As Your
Ecommerce NFT Marketplace Development Partner?
Vast Experience

Our developer team has vast experience developing NFT-based marketplaces, games, ecommerce, aggregators, and other platforms.

Transparent Pricing

We follow a transparent pricing policy to ensure that customers won't have to pay any hidden development charges.

Realistic Approach

Our team follows a realistic approach to deliver a unique and engaging ecommerce NFT marketplace platform.

24*7 Tech Support

Our tech support team is available 24*7 for our customers to address any technical issues or queries.
Frequently Asked
Questions
Based on your business needs, you can go white label ecommerce NFT marketplace or custom ecommerce NFT marketplace. White-label solutions are ideal if you are new to the market; later, you can expand your ecommerce NFT marketplace reach with custom solutions.
Ecommerce NFT Marketplace is the most profitable investment these days. Proponents believe that NFT transactions are likely to grow in the future and investing in an ecommerce NFT marketplace ensures higher returns.
Most ecommerce NFT platform development companies in the USA charge approx. $35000 to $55000.
With our white label solutions, our team can launch your ecommerce NFT marketplace platform in just two to four weeks.

We contacted RisingMax Inc. to develop our Just Ryde app (on-demand taxi booking app). We aim to give passengers more security features and chances to earn drivers. The team listened to our requirements and did a fantastic job. We recommend them for their amazing services.
Manuel
CEO, Just Ryde, USA

SEO Guys at RisingMax Inc. Rock!!! My search for a top-quality SEO service provider in NYC has positively ended at RisingMax Inc. My site was facing some Google penalty issues when I approached them. These guys are perfect in their digital marketing efforts and delivered the best possible result. SEO guys at RisingMax Inc. rock!!
Nika Alison
Marketing Manager, New York

We needed ride-sharing with different panels for customers, drivers, and admin. When we discussed the project with RisingMax Inc, they listened to us carefully and promised to deliver what we wanted. We are glad to say that they kept their promise. We are impressed and may work with them again in the near future.
Anthony Hernandez
USA

I hired them for the SEO of my website upon my friend's recommendation, and I was just amazed at the results and improvement within a month. With their proven and dedicated marketing efforts, they increased my website's traffic, reduced the bounce rate, and boosted the conversion rate. Working with RisingMax Inc. was really good.
Martin Zejda
UFM Underwears, Florida
Previous
Next