Drive Value Your Way With
Digital Twin Development Solutions
A digital twin, as the name suggests, is a virtual replica of physical spaces in the real world, like cities, offices, shops, hospitals, education institutes, etc. These virtual replicas of the real world can be utilized for monitoring, integration, maintenance, and testing purposes.
Product Twin

Our web3 development team will create a replica of your product to test under external conditions and launch new products without investing much in RnD.

Manufacturing Twin

Create a digital twin of your manufacturing process to discover obsolete and repetitive processes that hamper system effectiveness.

Performance Twin

With our digital twin development services, test the performance of a product or process in a virtual space and test its efficiency.

Process Twinning

Build digital twins of processes and workflows to analyze & monitor key business metrics and optimize the operations of your business.
We Can Help Build
The Best Digital Twin Platforms
Revolutionize the education sector with the digital twin university. Avoid barriers and restrictions of borders and make a digital university for every student worldwide.

Digital Twin of Hospital

Experience the digitalized twin of hospitals, which can bring a boom in the healthcare industry. Hire a digital twin development company to explore the new era of digitalization.

Dissolve the issue of boundaries and paperwork and let the users enjoy any country or city by staying home. Bring the new age of tourism with a digital twin city or country.

Digital Twin Building

Build the best digital twin platforms in real estate and use the technology to combine data streams from individual building components and implement new services.

Digital Twin Organization

End the compulsion of handling an organization from one location. Appreciate the technology and build a digital twin of an organization that can be handled from any corner.

Digital Twin of Shopping Malls

Bring more footfall to your shopping complex by creating a digital twin of the shopping center. Before the actual visits, users can take up a virtual tour of shopping malls.

Digital Twin of Public Spaces

Create a digital twin of the public spaces to show the beauty of your city and re-establish/generate tourism in your city with the help of a digital twin development service company.

Digital Twin Monument

Create a digital twin of the historical monuments. Hire the best digital twin development company and create a replica of the most popular monuments in the virtual world.

Digital Twin Living Object

With RisingMax Inc., utilize one of the most progressive and popular forms of technology and create a digital twin of living objects to engage users on the metaverse platform.
50+
Projects Delivered
11
NFT Marketplace Live
150+
Blockchain Developers
13
Years in Service
Empower Your Ecommerce Business With
Digital Twin Development Services
Build your E-commerce platform with the most advanced features and technologies. Create a virtual space where people can visit and try your products and services. Get more users on your digital twin e-commerce platform, and increase your chances of generating more revenue. RisingMax Inc. is the leading digital twin Ecommerce development company and has delivered more than 20 web3 based projects. Hire us as your digital twin development company and take the lead in the competition.
Get Started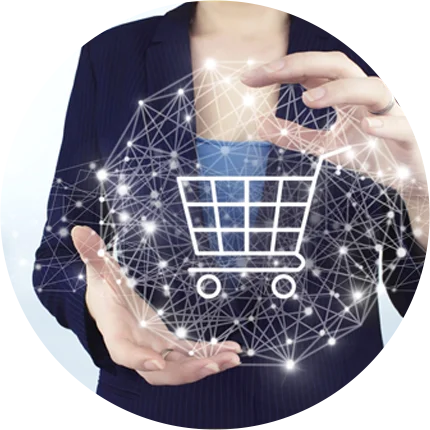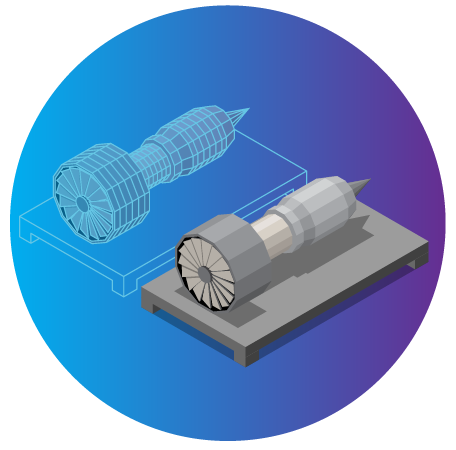 Widen Your Business Reach With
Digital Twin Development Company
RisingMax Inc. is a top digital twin development company assisting businesses worldwide to expand their digital footprint and explore new growth opportunities. Integrating next-gen technologies, we empower businesses to offer unmatched services, widen business reach, and be future-ready.
Expand target audience.
Be future-ready.
Create an immersive environment.
Explore new revenue generation opportunities.
Get Started
Hire Us For Digital Twin Development of Any Public Space
RisingMax Inc. provides affordable digital twin development services to create a digital twin of any public space and expand its virtual footprint using robust development strategies and tools.
Subway Station Replica

Launch a virtual replica of any subway station to offer users virtual station tours, ticketing, train timings, and virtual assistance.

Bus Station Replica

Create a digital twin of the bus station where users can book tickets, check bus timing, book taxi, and get assistance in virtual space.

Zoo or Museum Replica

With a virtual replica of a zoo or museum, attract users worldwide to take a virtual tour, buy tickets, and avail other services.

Tourist Space Replica

Hire our digital twin experts to create a virtual replica of any tourist space and offer an immersive environment with AR/VR technology.

Airport Replica

Offer flight booking, virtual tours, book airport transfer and assistance services for users with a digital twin of any airport space.

Smart Cities Replica

Create a digital twin replica of any smart city where residents can connect, engage, and explore cities in the virtual world.
Why Choose RisingMax Inc.
As Your Digital Twin Development Company?
Experienced Team

We have a team of more than 150 developers with 6+ years of experience in metaverse development and more than 10 years in software development.

On-Time Delivery

We prioritize the task of each of our clients and make sure to deliver error-free, secure and reliable software solutions within the agreed timeline.

Multi Level Testing

Before kick starting the project, we ensure to omit any error that can affect the user experience. We have a team that tests the platform on multiple levels.

No Hidden Cost

At RisingMax Inc. we do not levy any hidden charges. We believe in complete transparency and follow all the common and international business laws.
Frequently Asked
Questions
What is the digital twin, and what are its types?

Representation of a physical object or a real-world entity in a virtual format requires a digital counterpart for an adequate representation. This is how we create digital twins. Three types of digital twins are Component Twins, Assets Twins, and System Twins.

For what industry is digital twin a necessary technology?

A digital twin is a tool developed to enhance the features and capabilities to serve real-time, artificial intelligence, and virtual-driven system monitoring. It helps digital twin development company developers and engineers to visualize products by the real audience in real-time.

How much does it cost to make a digital twin product?

The cost to make a digital twin varies from $50000 to $85000.

Whom do you need to hire for digital twin development services?

The answer is simple: Digital twin development services company provides reliable digital twin services. Find a precision-based trustworthy Metaverse company to help you build your reliable digital twin. Let's get your platform on the floor.

What value does digital twin technology bring to businesses?

A digital twin product development technology enhances many business features to the most sustainable form by virtually representing a company process by promoting the data-driven AI, real-time serving, and virtual-driven system.

We contacted RisingMax Inc. to develop our Just Ryde app (on-demand taxi booking app). We aim to give passengers more security features and chances to earn drivers. The team listened to our requirements and did a fantastic job. We recommend them for their amazing services.
Manuel
CEO, Just Ryde, USA

SEO Guys at RisingMax Inc. Rock!!! My search for a top-quality SEO service provider in NYC has positively ended at RisingMax Inc. My site was facing some Google penalty issues when I approached them. These guys are perfect in their digital marketing efforts and delivered the best possible result. SEO guys at RisingMax Inc. rock!!
Nika Alison
Marketing Manager, New York

We needed ride-sharing with different panels for customers, drivers, and admin. When we discussed the project with RisingMax Inc, they listened to us carefully and promised to deliver what we wanted. We are glad to say that they kept their promise. We are impressed and may work with them again in the near future.
Anthony Hernandez
USA

I hired them for the SEO of my website upon my friend's recommendation, and I was just amazed at the results and improvement within a month. With their proven and dedicated marketing efforts, they increased my website's traffic, reduced the bounce rate, and boosted the conversion rate. Working with RisingMax Inc. was really good.
Martin Zejda
UFM Underwears, Florida
Previous
Next