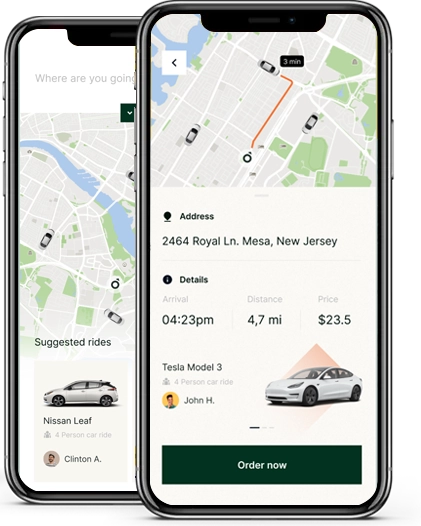 Customized Taxi Booking App
One of our clients from the transportation industry required a taxi booking app to allow passengers to make bookings in minutes. He started with the aim to build a unique solution like no one else. The whole idea behind this is to deliver the customer the fastest and most secure taxing booking services. His objective is to enable riders to make repeat bookings.
Challenges
Our client is already in taxi service providing business and wanted an easy to access taxi booking app. Our app development team faced the following challenges:
Integrated GPS.
Separate panels for customer, driver, and admin.
Creating an engaging user experience.
Integrated maps features.
In-built driver tracking.
Rich customer support.
Multi-payment methods.
Ensuring the security of valuable users' data.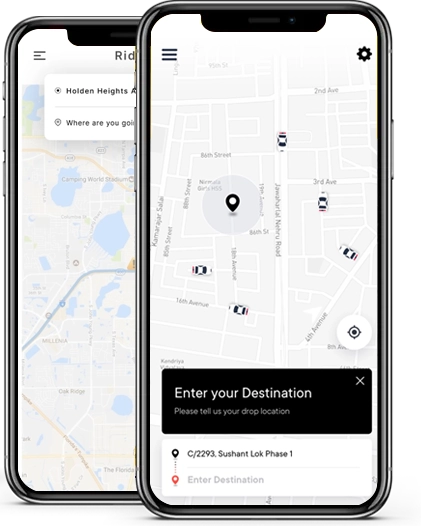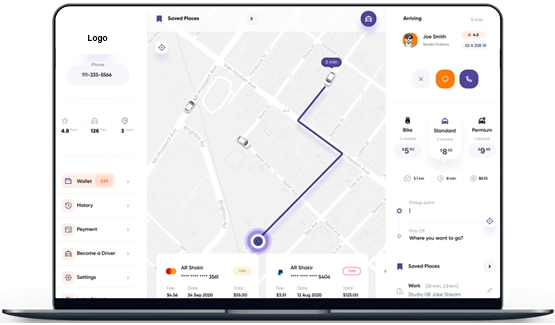 Solution
To meet clients' requirements and taxi application needs, we selected the following:
We deployed advanced technologies to deliver high functionality.
Created separate dashboards for admin, customer, and driver.
Integrated multi-payment methods.
GPS, easy driver tracking, in-built maps, and easy booking.
Easy making repeat bookings and knowing the taxi arrival time.
Customer App

Driver App

Admin App

AI-Powered Chatbot

Account Management

Smart Analytics Dashboard
Technology Stacks
Here's how we design fully customized taxi booking app solutions for our client.
MySql

SQL

Node.js

Redis

Python

AWS
The Result
Our team successfully launched a customized taxi booking application for easy booking and effective fleet management. The integrated driver tracking feature allows users to track location, and the interactive admin dashboard makes it easy to manage the overall platform. The client is satisfied with the taxi booking app, and we are happy that our client is satisfied with the outcome.
"I am satisfied with my taxi booking platform. RisingMax Inc. has a team of responsible app development experts that know how to get things done. They have delivered me a taxi booking platform as promised."