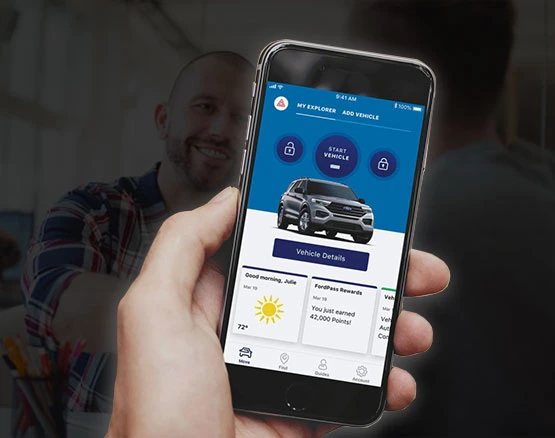 Meet The Client
A quick overview of our client. Rapid Automobile Service Provider is a pioneer firm in New York that offers automotive services to its customers. With agile technology and modern ideologies, the company is out to make the services more convenient. They partnered with us for the need for on-demand mobile applications that can help them to track, monitor and diagnose real-time, risk analysis insights in the vehicles. Through this, their goal was to offer on-demand automotive services via a smart app.
As an automobile app development service provider, we did a deep understanding of what our clients expect from us. We were ahead to develop safe, secure, and robust automotive on-demand applications. With this, we want to help clients in the efficient management of workshops and their users to attain the best experience at the same time.
65%
Promotion in machine learning and AI algorithms
55%
Boost in-vehicle interaction with an automotive ecosystem
85%
Enhancement in workflow automation
Taking The Lead
The foremost challenge was to get an app that offered real-time navigation and secure online payment gateways. We got an insight into our client's current automobile management system, the goals behind developing an on-demand application, the latest technology that is needed, and the expectations of our client.We dedicatedly worked on every aspect, drew a rough list of requirements, and started with each aspect to get a result-driven platform to schedule appointments for vehicle service or register their inquiries.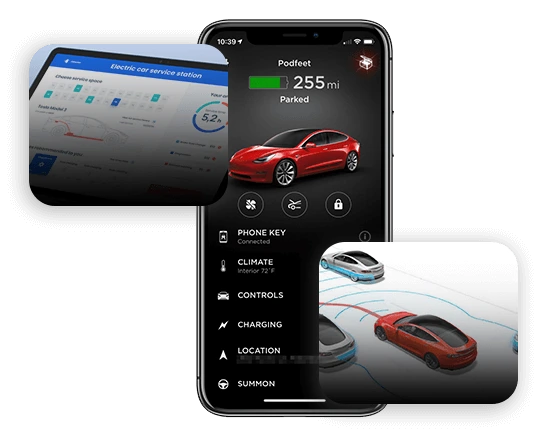 Extending Beyond the Scope of the Client's Experience
When we work with the clients, it is clear that there are aspects that the client is not aware of, but also there are high chances for them to know what they want clearly. We, as a partner, worked closely with the clients, discussing their requirements, current service rendering modes, and the newest tech. Our team was set to develop a feature-rich platform built with robust functionality by bringing everything together by bringing everything together. Also, we ensure the app lets the end-user search for the nearest dealer and explore their offerings.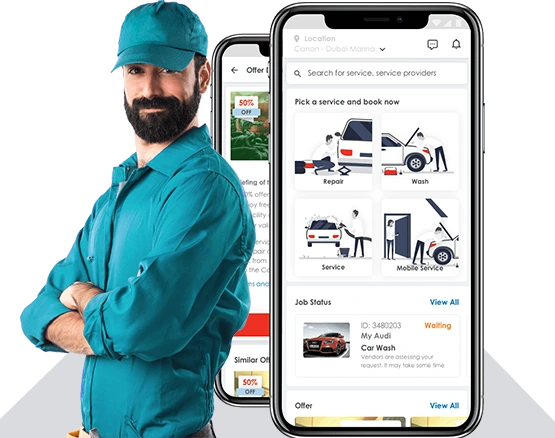 Exacting Challenges
Since our client does not just sell a vehicle but also offers inspection and maintenance services. Therefore, the very first challenge was to have a platform that brings every client's service on - board. Whether inventory, workshop, vehicle, or user management, the on-demand should get everything covered. Plus, our client also wanted to have an application that helps customers onboard the services in a few clicks. With this, the focus is to save the time and effort of the user in fetching the services.
On-Demand Automobile App Development
We were ahead to develop a full-scale automotive application that, right from offering modern telematics, connects vehicles from anywhere at any time. We work dedicatedly in developing the features boosting improved performance, safety, and vehicle maintenance. We also focused on developing a separate segment for customers to schedule appointments to register their inquiries. As an automotive application development focused, we aim to minimize the deployment time with high-end strategies and technology.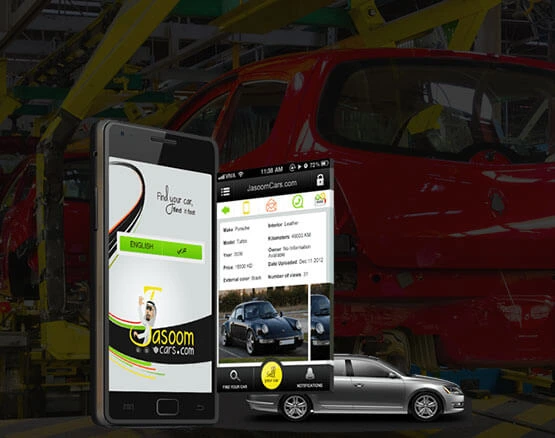 UX/UI Designing
Design is another critical aspect that can make or break your application's success. We thoroughly analyzed the platform that imposes a unique approach and keeps business at a competitive edge. Our principal target was to create smooth animation and segmented blocks to keep everything clear. We gave time to a thorough analysis of competitors and came out with a design plan. Be it designs, illustrations, and graphic elements; we did not compromise on quality in designing every aspect of our product.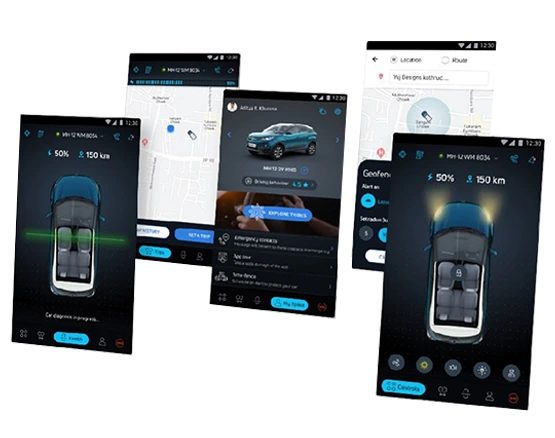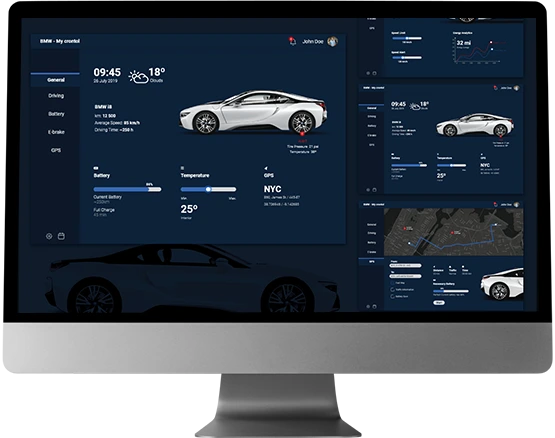 Full-Scale Development
Our expert team of developers no doubt felt challenging at times. Integrating modern technologies delineated with machine learning and AI algorithms was major. We manage to set a benchmark by developing a seamless on-demand application enhancing vehicle interaction with an automotive ecosystem. We developed an app screen by screen with all the newest features. Rest, the development was done keeping the needs of clients and users in mind.
Results Derived
Next, as we provided the application to our client, numerous benefits came into the picture, with on-demand application manual efforts on servicing vehicles reduced drastically. The client was able to address the service needs of more customers. Be it inventory or vehicle management, and the effectiveness enhanced hiccup-free customer handling. This clearly defines the accomplishments of our client's goals.