Helping Businesses Transmute Data Into
Pragmatic Intelligence
A technology that lets companies gain deep visibility into their business processes and gain an edge over rivals
Power Your Business With Expert-level
Business Intelligence Services
We provide end-to-end business intelligence solutions that identify, extract, manage, and analyze data to let companies make more insightful business decisions
BI Consulting
We provide comprehensive services in understanding the critical business metrics by transforming unstructured data into meaningful insights. The prime focus remains on gathering data from various sources, arranging it in a data warehouse, making OLAP cubes, and developing intuitive data visualization.
BI Development
We take charge of developing, deploying, and maintaining BI Interfaces with proficiency. The interfaces include query tools, data visualization & interactive dashboards, ad hoc reporting, and data modeling tools. It also provides support like troubleshooting on the code level and evolution.
BI Integration
On defining the business goal, the team collects and integrates data from various sources like ERP, transactional databases, file systems, flat files, and Excels into a data warehouse or big data file systems to let you access and manipulate different information types from one place.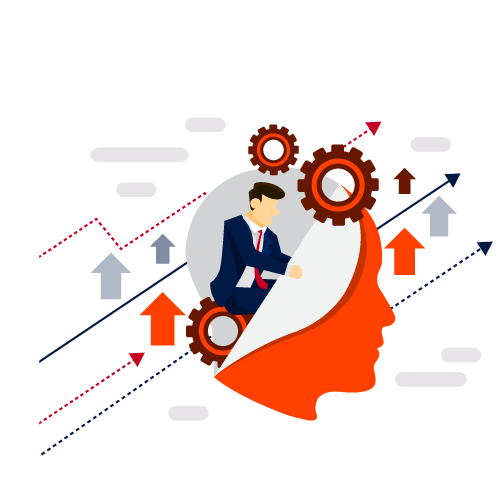 BI Dashboarding
Depending on your organizational structure, we build reports and dashboards using data from various sources and obtain the company's best insights. You can know the factual information behind figures, identify new trends, and solve upcoming challenges.
BI Testing
Business intelligence testing involves the entire flow, right from fetching the data from the source until the end. We perform tests like data warehouse and ETL testing, load, performance, and report testing to ensure BI solution's efficient and accurate functioning.
BI Maintenance & Support
Our support model provides support and maintenance that range from critical reporting cycle on-call services to end-to-end onsite support. We strive to minimize software downtime by making our team of experts readily available at the time when support is required.
Our Team Exhibits Unparalleled Expertise In
Using Innovative BI Tools
We provide companies all across the globe with reliable Business Intelligence solutions only through trusted technologies.
Business Intelligence
Software Development
To become sustainable, organizations need to access complete information about their operational performance. By leveraging BI's potential, businesses can transform the way they make decisions and achieve better outcomes. We build effective BI solutions for a wide range of industries.
End-To-End BI Services
We render comprehensive BI software development services that use collaborative and iterative methodologies to provide BI-related services. Our developers use Online Analytical Processing (OLAP) technology for multi-dimensional big data analysis from various sources. We use vendor-neutral service-oriented architectures to unify your organization's data and processes.
BI Platform Services
Our team of experts builds BI solutions for desktops, mobile services, and browser apps. The service comes with customizable business intelligence dashboards offering real-time visibility on KPIs. The umbrella of our BI platform services includes reporting, performance measurement, decision enablement, and predictive analysis.
BI Data Warehouse Solutions
Rising Max's business intelligence and data warehousing solutions enables users to harness data and obtain valuable insights. We possess domain expertise and experience in Business Intelligence and Data Warehousing. In totality, we provide reliable solutions so that the companies can make better decisions and enhance their performance.
Cloud Business Intelligence Solutions
We provide a specialized solution for everyday users and devise cloud-based applications using container architecture for developing lightweight apps. Our solutions save on implementation time and set-up costs.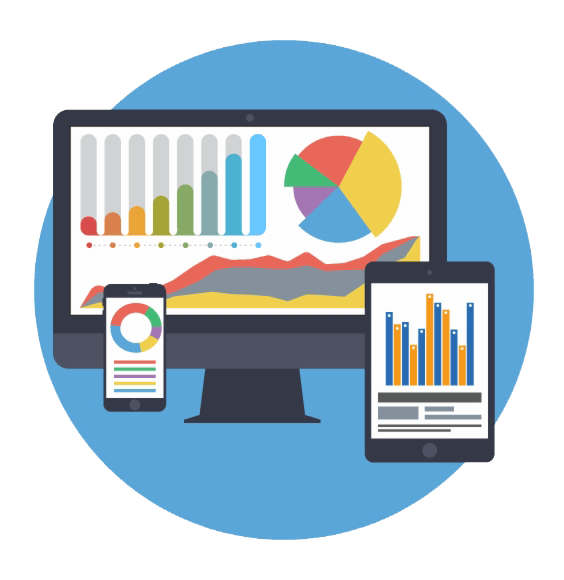 Seeking Ways To Capitalize

On BI Solutions?
Rising Max is here to help you attain your BI objectives and give you a firm ground to make the right decisions.
Improve Your Business Performance
By Implementing BI
Unlock new opportunities with the right tool and unleash your business for a tomorrow full of possibilities. Our BI tools provide:
Faster Analysis, Intuitive Dashboards
BI platforms perform heavy-duty processing of data or on the company's servers. It allows non-technical users to tell their stories without learning code.
Organizational Efficiency
BI provides access to data for a holistic view of their operations. In other words, BI gives them enough time to innovate on new programs using data.
Data-driven Business Decisions
The provision of accurate data and faster reporting facilitates better decision-making. Leaders don't have to wait for long to obtain reports.
Better Customer Experience
BI is directly proportional to customer experience. Pulling out of data from operations using interactive dashboards enables companies to improve customer experience.
Employee Satisfaction
Each department can access its data and participate actively in data analysis. BI provides scalable solutions to the employees of an organization.
Reliable Data
Modern BI platforms combine all internal databases with external data sources. Consequently, departments across the organization can access the same data at the same time.
Our Umbrella Of Services For
Business-Critical Decisions
Rising Max houses a highly competent technical experts team to design, develop and support complex Business Intelligence and Data Warehousing using the most innovative technologies.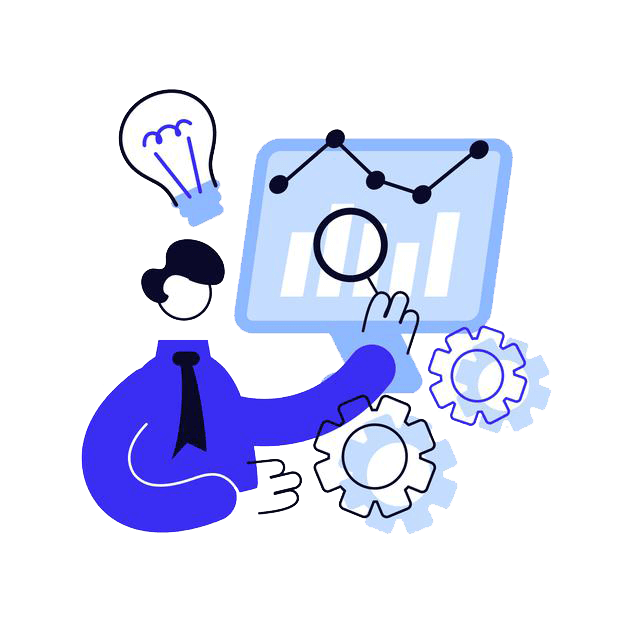 Our business analytics tools and pro developers help companies to make better decisions regardless of business type and size. The services include:
Ad hoc data querying and report generation
Interactive visualizations and "what-if" analysis tool
Dynamic KPIs
SaaS tools from Cognos, Tableau, SiSense, and Pentaho
Reporting through a custom dashboard with a centralized data repository
Automated systems using BI technology
Our cloud-based BI solutions provide 24/7 real-time access to your critical data. The scope of our services involves:
Enables decision-makers to access reports at any time and anywhere
Sharing of BI reports and insights
Increased collaboration
Self-Service BI Solutions
The BI landscape continues to evolve because of technology. Our self-service BI solutions cover features like:
Easy creation of reports and dashboards
A quick analysis of data using drag and drop
Application of powerful filters and functions
Report sharing with team
Supports local, remote, or cloud data
Previous
Next